Kate nodded, a faint colour rising in her cheeks. 'I had a good dowry and Richard fair prospects.' She looked up at him, holding his eyes with her clear gaze. 'And we loved each other.'
Dear God, this bloody war, Jonathan thought.
'And if it were not for the war, you would be living in wedded bliss in Barton Manor, surrounded by a brood of children,' he said.
Kate looked away and he knew his observation had hit home. He reached for her hand and when she tried to pull away he tightened his grip, forcing her to look up at him.
'I'm sorry, Kate, that was a thoughtless remark. I'm the last person who has any right to do that.' He released her hand. 'From what I knew of Richard, he did not have the heart of a soldier.'
He knew more about Richard Ashley than he was prepared to reveal. A scholar, not a soldier. Richard should be at home at Barton Manor with this woman and their children. Not dead in the ground at the age of twenty-two.
Kate looked up at him, her brow creased in puzzlement, and he cursed himself for revealing too much.
'What could you possibly have known of him? The Thorntons have been estranged from the Ashleys for over thirty years.' This time he bit his tongue and when he didn't reply she continued. 'To answer your question, Richard may not have gone willingly to the war but he fought bravely against the terrible odds in the North. He followed Sir Thomas Fairfax into hell during those early years.'
Jonathan nodded. 'Fairfax's men had it hard in those early years.' He paused. 'Was he with Fairfax that day at Marston Moor?'
'Of course,' Kate replied. 'Were you there? Is it possible you faced Richard?'
Of course Jonathan had been there with Prince Rupert's cavalry. It had been a bloodbath. Marston Moor had put in train a series of tragic events in his own life that had nothing to do with the battle.
He swallowed and gave a barely perceptible nod. 'I was on the other flank with Rupert.'
'What did it matter?' A rare flash of anger rose in Kate. 'You wouldn't have known Richard if you had met on the battlefield.'
Yes I would, he thought.
'That is the tragedy of a civil war, Kate.'
She didn't seem to notice that he had used her given name. Her eyes blazed with anger and misery. 'They brought him home to die. It was a horrible death.' Her voice cracked.
She lowered her head and took several deep shuddering breaths that wracked her body.
Without thinking, Jonathan lifted his hand to her face, tilting her chin so she looked at him. Her eyes swam with unshed tears. Tears he had caused.
'So many deaths. Too many, Kate. Believe me, it's not always easy to be the survivor. I may not be dead but I have lost all that is important to me. It's a hollow victory over death.'
So many deaths...Marston Moor and afterwards, Oxford. He had run at life, stumbled into the path of innocent people, and he had survived while they had died.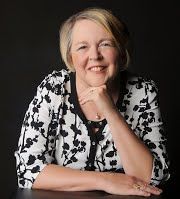 Award winning Australian author, Alison Stuart learned her passion for history from her father. She has been writing stories since her teenage years but it was not until 2007 that her first full length novel was published. Alison has now published eight full length historical romances and a collection of her short stories. Her disposition for writing about soldier heroes may come from her varied career as a lawyer in the military and fire services. These days when she is not writing she is travelling and routinely drags her long suffering husband around battlefields and castles.