Date Published:
June 15, 2017
Reforming this bad boy makes her want to be very naughty…
PR expert extraordinaire Fiona Maguire must deal with her most challenging task yet: clean up NASCAR champion Jax Hannigan's act by posing as his girlfriend. She's determined to help him because she feels responsible for his best friend's death after setting the wrong man free for all the right reasons. Truthfully, she's always harbored a secret crush on Jax—one she should ignore now, but can't when passion flares between them.
To secure a coveted sponsorship and prove he's got what it takes to win to his slimy former team owner/stepfather, Jax needs to reform his bad boy image. He's got the best in public relations backing him. The attraction sizzling between them is tempting, but she's only available because he encouraged her fiancé to drive in a race that killed him.
Soon days of working together turn to passionate, steamy nights. But their feelings for each other could jeopardize his comeback, especially after another scandal erupts. Now Jax must choose the ultimate prize: a championship trophy… or the woman he loves.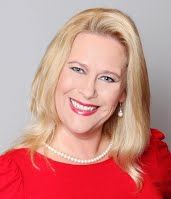 Christine Glover is the author of tantalizing, sensual, emotional contemporary romances. She resides in Alabama with her husband, two insane cats and FaceTimes her wonderful daughter every chance she gets. She enjoys finding the silly in the serious, making wine out of sour grapes, and giving people giggle fits along with heartfelt hugs. When she's not writing, you can find her traveling the world, cooking gourmet food, and desperately seeking a corkscrew.