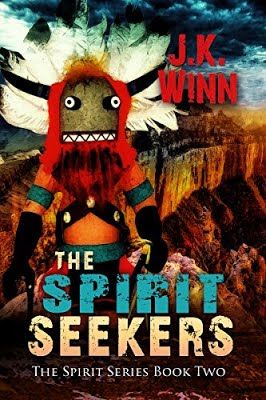 A Pueblo People's Romantic Mystery
Date Published:
December 2016
Can you escape the wrath of the Spirits?
Sandy Jacobs and Ben Rush are back on the trail of another mystery. The head archaeologist in charge of excavating an important Anasazi ruin on Pueblo land turns up dead. The San Sebastian people, long opposed to the dig because of its potential to disturb their ancestors and stir up trouble, believe the Gods were behind this murder. They want the excavation immediately shut down and sealed off.
To make matters worse, someone is taking soil samples near the site and their purpose is unclear. Are they working in conjunction with the Pueblo government to protect the land and its people, or do they have another, more heinous, intent? And does this have anything to do with the murder?
Sandy and Ben turn to the police for answers to these questions, but they are of little help and might be protecting the authorities. Unable to sit by and do nothing, Sandy is again thrust into the role of detective, but without Ben's backing. She's determined to discover who stands to benefit from the archaeologist's death, even though Ben isn't so certain it's a who, but rather a what. Cultural differences they'd put to rest arise anew and marital conflicts surface to complicate an already complex situation.
Are the ancestors truly opposed to the excavation and willing to wreak havoc? Will Sandy be able to discover the person...or spirit...behind the crime before it is too late? And, in the midst of all the confusion and contention, will whoever is responsible for the crime strike again?
Other Books in the Spirit Keepers Series
Can you escape the wrath of the Spirits?
One of Sandy Jacobs' ten year old students and his family are accused of witchcraft. Blamed for the mysterious deaths of two San Anselmo Pueblo children, they're terrorized by "Boogeymen" Kachina, fierce-looking impersonators of the spirits. Sandy rushes to their aid, but her actions inflame the perpetrators and arouse the opposition of Native born faculty member, Ben Rush. Sandy and Ben clash over the issue while struggling against the attraction growing between them until the harassment culminates in violence. Together they risk their lives to uncover the truth and, in the process, learn lessons as valuable as any they have taught.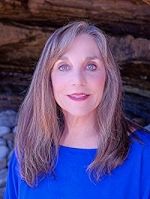 J K Winn has many stories to share. After years of working in the "real" world, including a job teaching college, working with the Indian Health Service, performing evaluations for the New Mexican courts, and even a stint on a hospital dialysis unit, she decided to reinvent herself in mid-life and pursue her love of story. She has three published novels, a play produced by the Actor's Alliance Festival in San Diego, poetry anthologized in, For the Love of Writing, by the San Diego Writer's Workshop and a play, Gotcha!, selected for a reading at the Village Arts Theater in Carlsbad, California, May 2012. She presently lives by the beach in San Diego County, California. Visit her at her blog: www.jkwinn.com