Date Published:
12th May 2017
A surprise marriage proposal from her perfectly nice Rugby playing boyfriend, Rick, has Ivy Cooper heading for the hills. She isn't looking for a comfortable future, she wants something more, something that will make her heart race.
And her heart only beats harder when she's with Jack her playboy boss. While Rick's comfort is cosy, Jack's protection makes her feel like she's in a fortress...and his style of sex...well, it's like nothing she's ever experienced before...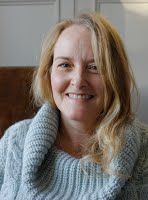 Jane began her first novel at sixteen, but a life full of adversity derailed her as she lives with the restrictions of Ankylosing Spondylitis. When she finally completed a novel it was because she was determined not to reach forty still saying, I want to write. Now Jane has been shortlisted for three reader awards, and become a bestselling author in the UK and the USA.