Date Published:
August 15th, 2017
Summer Murray is ready to shake things up. She doesn't want to work in risk management. She doesn't want to live in Hartford, Connecticut. So she plans a grand adventure: she's going to throw out all the stuff she doesn't want and travel the country in her very own tiny house shaped like a train caboose. Just Summer, her chihuahua-dachshund Shortie, and 220 square feet of freedom.
Then her take-no-prisoners grandmother calls to demand Summer head home to the Pacific Northwest to save the family bakery. Summer has her reasons for not wanting to return home, but she'll just park her caboose, fix things, and then be on her way. But when she gets to Cat's Paw, Washington, she's shocked by her grandmother's strange behavior and reunited with a few people she'd hoped to avoid. If Summer is going to make a fresh start, she'll have to face the past she's been running from all along . . .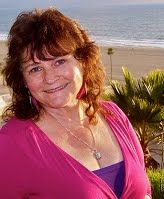 Celia Bonaduce has the coolest day job – a field producer on HGTV's House Hunters. Her credits include other HGTV shows, including Tiny House Hunters, Where Are They Now and ABC's Extreme Makeover: Home Edition.
If you're sensing a theme – a love of houses – so did she. After her mother moved into a tiny house of her own, it seemed like a new book series revolving around what it's like to live in a tiny house was nothing less than providential.
While Celia's other books – the Venice Beach Romance series and the Fat Chance, Texas trilogy are anchored in particular places, the heroines of the Tiny House Novels are off to discover life's big mysteries while living tiny!