Date Published:
Aug. 17, 2017
In the Wilderness is a roller coaster tale of a young woman, Marva, who faces prison time or worse if she confesses to killing her father – a crime she and her sister have kept a secret for four years. Now with her former teacher-turned surrogate mother about to marry the detective who suspects her of murdering her father, Marva feels suffocated by her guilt. She can't confide in her childhood sweetheart either because she is too ashamed. Suicide seems to be her only solution. But before she can carry out her well-laid plans, a horrible accident leaves her groping in the wilderness of amnesia. She later emerges to find that she must now trial for murder.
Written from a Christian perspective, In the Wilderness is not just about suicide. Like its prequel, Coming Out of Egypt, the dark matter covered in this book is offset by the exotic setting of Trinidad and Tobago, the one-sided romance between Marva and Jason – he loves her, she sees him only as a friend – crazy, giddy teenage love affairs and the transforming power of redemption.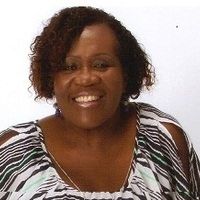 Angela Joseph is a novelist who enjoys writing about deep-seated matters of the heart and subjects largely regarded as taboo in a sophisticated society. Angela draws upon her Trinidad and Tobago roots to paint word pictures as lush as the tropical landscape from which she hails. Angela's hobbies are cooking, travel and curling up with a good book on a rainy afternoon.