Date Published:
June 2018
Publisher: Flying Solo Press

Friendship, perseverance, and the power of belief shine in this novel about a girl trying to stay connected to her late mother.
While living in Paris, Ellie Kerr's mom penned a series of children's stories, yet sadly died before they could be published.
Once Ellie and her father return to the US, the twelve-year-old decides to finish what her mother could not. When Ellie is mysteriously blocked by a password on her mother's computer, she becomes determined to find the truth — even though four failed attempts will destroy the computer's data, including her mom's stories!
Ellie's father thinks that the code is unbreakable, but Ellie believes that her mother might have left a posthumous message in the new password. With the help of friends, Ellie tries to crack the code, publish the books, and ultimately honor her mother.
"A deeply moving story that belongs on any juvenile bookshelf." -Foreword Reviews
"A reminder that inclusiveness and kindness can always defeat fear." -Kirkus Reviews
"Warmly suited to a middle-grade audience, with relatable and vulnerable first-person narration, authentic dialogue, and apt descriptions." -BookLife Prize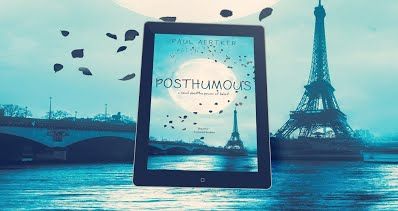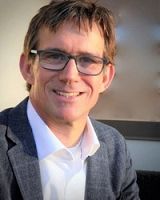 Paul Aertker (ETT Kerr) is a children's book writer, teacher, and a frequent speaker at elementary and middle schools.
He began his teaching career in West Africa with the Peace Corps where he helped establish the town's first public library.
His first series, Crime Travelers, consistently ranks in the top spot on multiple Amazon categories.
His newest book, Posthumous, is available in 2018.