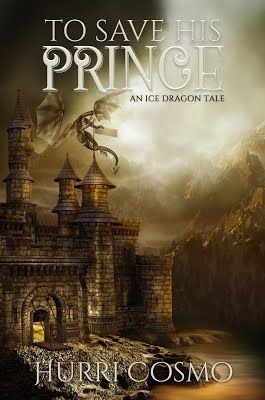 Date Published
: September 21, 2018
Emory is a humble kitchen servant intent on working hard so he can continue to earn his daily crust of bread. It is a thankless, back-breaking job, but it is exactly where Emory wants to be. In the magnificent West Quay castle. Because that is where the incredibly handsome, extremely talented Crown Prince Riffyn lives. The beautiful, kind, and attentive man stole Emory's heart years before when he rescued him and his mother from a band of thieves. Now Emory's only wish is to be close, so he can simply admire and serve the man.
But a great evil walks the halls of the castle, and Emory stumbles on a heinous plot to not only kill the prince but a possible plan to overthrow the Kingdom. A wicked scheme that includes the use of magic. Of course, being a lowly servant, no one believes Emory when he tries to raise the alarm, including the prince, who has been commanded to choose a bride now, or one will be chosen for him. Even as Emory's heart breaks for his prince, he has to find a way to save him. But how, when no one, not even the king, the prince's own father, can be trusted?
About the Author
Hurri Cosmo lives in Minnesota where she holds tight to the idea that there, where it's cold a good part of the year, she won't age as fast. Yep, she avoids the truth as much as she avoids mirrors. But one of the reasons she loves writing is reality doesn't always offer up a "happily ever after" and being able to take control of that is a powerful lure. Being a happy ending junkie, writing just makes them easier to find. Oh, she doesn't mind "real life" and she does try to at least keep it in mind when she writes her stories, but she truly loves creating a wonderful couple, knowing they will fall in love and have their HEA. Every - single - time. And, of course, that is exactly the reason she loves reading this genre, too. Give her a glass of red wine, some dark chocolate, and her computer, whether she is reading or writing, and she will entertain herself for hours. The fact she actually gets paid to do it is Snickers bars on the frosting on the cake.