Publisher: Headline Books
Release Date: October 31, 2018
Six months after a drug cartel infiltrated Charleston, Ronan McCullough continues to fight the drug war that plagues the city. His investigations are halted when the body of a mutual acquaintance, Sarah Gilmore, is found in the trunk of a burning car. In an investigation that takes him deep into the professional and personal life of the victim, McCullough discovers secrets lurking in her past, and a tangled web of personal and professional conflicts, suspicion, and betrayal. Was Sarah killed for those reasons or something larger? As Ronan seeks answers, his life and the lives of those closest to him are used as pawns in a deadly game that has no ending.
Praise for A Knife's Edge
"Ronan McCullough is an interesting protagonist and you will want to keep on reading after the intriguing beginning," —Peter Senftleben, editor and publishing consultant
"This book was a gripping, and gritty police thriller that kept me rapt in its pages until the end" – Lisa Brown-Gilbert, Pacific Book Review
"As a man who lives and works in Appalachia, Parker puts that knowledge and his storytelling skills to work in this cracking good book." –The Richmond Times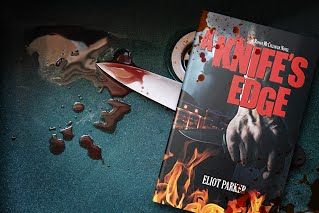 About the Author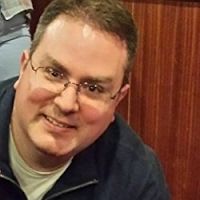 Eliot Parker is the author of four thriller novels, most recently A Knife's Edge. A recipient of the West Virginia Literary Merit Award and a finalist for the Southern Book Prize in Thriller Writing, Eliot is the host of the "Now, Appalachia" podcast show on the Authors on the Air Global Radio Network and teaches writing and literature at Mountwest Community and Technical College in Huntington, West Virginia.