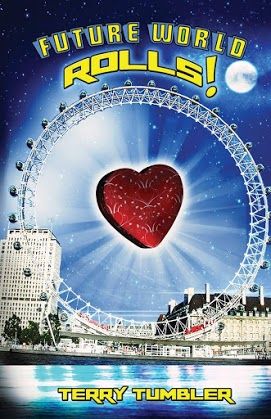 Carousels of Life, Book Two
Published:
September 2018
This Space Opera is set to Rock n' Roll and classical music, many of the songs being entirely original and composed by the author.
It starts in the mid-20th century with two talented FBI Special Agents being tasked with recruiting people to undertake a really unusual mission. In the process, they are themselves abducted to take a leading role in that mission, which is intended to save the human race from alien conquest.
It involves time travel into the future, as they lead their hostile hunters on a merry chase across the centuries. They have the full support of other sympathetic races in their imaginative survival techniques, allowing them to go on the offensive.
The characters within embark on a series of adventures that are truly moving in their significance. Based initially on our own Planet Earth, the story employs reported alien sightings and events.
Future World ROLLS to its very core!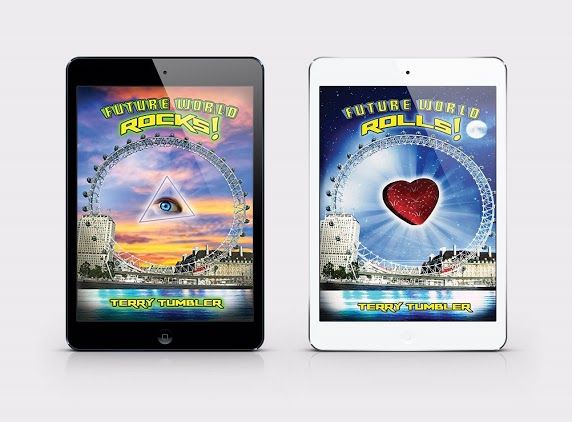 Other books in the Carousels of Life Space Opera Series
Carousels of Life, Book One
This story contains interwoven strands that are brought together as events unfold.
The first focuses on the aftermath of Nazi research into UFO based systems. Primarily it concerns a flying time travel craft called the 'Bell' and its disappearance after those early days when the U.S.A. took over its research.
The second occurs in the future, when alien refugees seek asylum with us on our planet. They come from a planet destroyed by one of its own moons and have wandered the stars, looking for a place to stay.
Soon they are introducing us to other beings, secretly living under the surface of the planet and mining the moon. Naturally, whodunit problems arise for our crime detection agents to resolve.
All this occurs to a backdrop of Rock n' Roll music, as Future World rocks to its core!
The author, writing under the pseudonym Terry Tumbler, was born in the 1940s in the small province of Wales, in not-as-'Great'-as-it-once-was Britain. The adjoining photo of the real author has been air-brushed, so that the possibility of anyone stumbling upon his true identity will not disturb him, also believing that no one who reads his first book can possibly recognise him from the long gone days of his childhood. The first book, The Rough and Tumbles of Early Life, as you may be aware, is an accurate recollection of key events that occurred in his early life. Others of a similar, warped humour and semi-fictional nature have been produced and are being published.
The author left full-time education with a higher level certificate in Business Studies, had a Commercial Apprenticeship in the Titanium Industry, and subsequently gained professional qualifications in Personnel Management and as a Company Secretary. He worked in all aspects of computing for over thirty years, during which time many reports of dubious value and two technical manuals were well-written and printed.
Now retired, and a few months after moving abroad, the author was bemused to find his dear wife sitting alone on her tilting armchair weeping; the reason she gave was shock and horror at the prospect of spending her remaining years with him. Since then, he has done his best to behave himself, but she has still taken out a funeral plan on him. They have three grandchildren, none of whom much like to be with him for more than two weeks.
Those who may wish to inflict retribution for his innocently evil behaviour as a child, may well see through the flimsy disguise, but should know that the author now lives on alien shores and cares not one jot for their intentions.