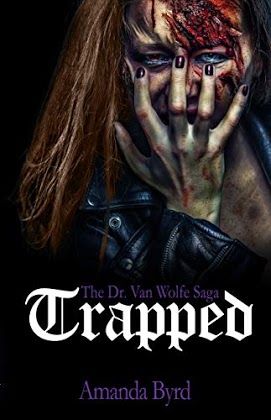 Dr. van Wolfe Saga, Book One
Publisher: Blacksheep Press
I'm a monster. A literal monster. But I'm a "good" kind of monster. You know, like the serial killers who kill the drug dealers, rapists, and general scum of the earth.
The difference between those serial killers and me? I'm only part human; two-thirds of me is werepire. That's right, werewolf and vampire. It's not fun, but I make due. I'm also a therapist; the one these scum pay to... talk to. I listen, sure. But then I have my own personal brand of justice. It gets messy, so if you plan to stick around, might I suggest you wear a rubber suit?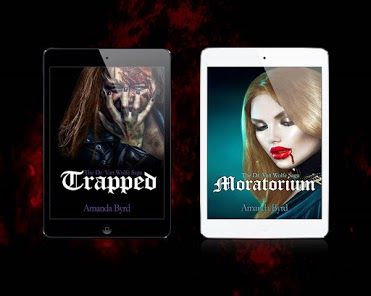 Other Books in the Dr. van Wolfe Saga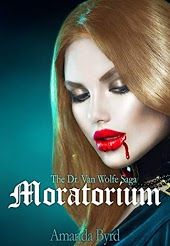 Dr. van Wolfe Saga, Book Two
Publisher: Blacksheep Press
It turns out I have residents in the castle dungeons. They're pretty helpful and we get along famously. I think I'm going to like having them around.
I'm still trapped inside my own body with these idiot monsters, but there's good news. Dr. Fleming Heilsong heard about my search for a cure through a colleague and contacted me to offer his help. I can't lie, this whole thing makes me nervous. I don't want to die but the werepireism grows stronger every day. I'm fighting for my life – my very soul. Some days I think I'll lose it altogether and so does Teddy.
How much longer can I hold on? Or will the monsters take control?
Let's go back to how this all started. Call it a trip back in time, if you like. About four years ago, I, Dr. Miranda van Wolfe was not a doctor. I was still in school earning my Bachelor and Master Degrees. I was also a universe traveler, though I did not know it in the very beginning.
It started with a dream, or what I thought was a dream. That following weekend, I heard a voice and not just any voice - not something that sounded human, anyway. It told me it was going to take me to another universe to set things right there, so the universe I lived in and the one I was being sent to fix would merge. It really started simply and nicely enough.
Then things started getting…weird. The universe started referring to the trips it sent me on as errands, and finally, the last trip was a mission. I had saved my friends and family over and over. I even had a partner until that last mission. What I did not ever know, until the very end, was that I was not fully human. During an errand to an alternate universe to save my friend and her family, I fought, and killed, a magical werewolf with my own formidable magic. During that battle, I had been scratched and magically healed myself. I was never able to figure out how until my universe traveling days were over about a year ago. I all just…ended. Stopped dead in its tracks. Hah, stopped dead, what a reference, Miranda.
You see, that last mission was a battle for the entire fate of the multiverse. There was a woman named Venus who was able to control people's minds just by whispering into their ear. My partner Xavier and I had gone to this universe (I had also earned my doctorate the day we left for that universe). So here I am, being sent on a mission with a man-child I am absolutely infuriated with because he missed my graduation that day, and we wind up in some 1940s style Twilight Zone. I was stuck in a dress half the time and finally managed to get some gear that allowed me to actually fight without flouncing around like a floofball.
Anyway, I got dark, and by dark, I mean my soul almost left me and had I not still had a part of me that was, err, is, human, it would be gone right now. So Xavier and I had to go meet up with his doppelganger in 1940s Twilight Zone to get whatever information on Venus we could, seeing how he was already under Venus' mind control. There is no way to nicely tell you what I did to that poor man, but suffice it to say I did not kill him. The weird part was he was so grateful to me for saving his life and breaking the mind hold he let me stay with him until this whole mind control business was finished. He even bought me clothes, fed me…gave up his bed to me! I am pretty sure I will never again meet a human that incredibly grateful.
About the Author
Amanda Byrd has a love of horror and borderline obsession with fictional serial killers. She frequently makes Hannibal, Harry Potter, and Dexter references in "normal" conversation. She is also a full-time psychology major. When not writing, Amanda can be found reading, playing video games, or watching shows and movies like Mindhunter, Hannibal, Harry Potter, or Dexter. Amanda currently resides in Tampa, Florida with her husband and two cats.
a Rafflecopter giveaway