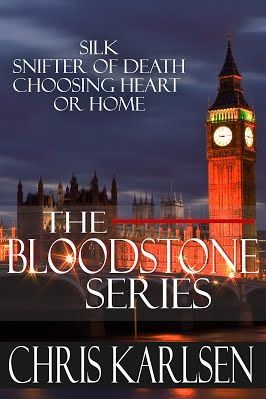 Date Published:
Feb. 21, 2019
Publisher: Books to Go Now
The set contains three stories centered around Victorian Detective Inspector Rudyard Bloodstone. In Silk, the first in the series and set in 1888, the same year as the Ripper murders, Detective Bloodstone is chasing his own serial killer. With little evidence to go on, his few leads bring him under political scrutiny when his investigation results in a clash with an influential Viscount.
Snifter of Death is book two in the series. When a rash of wealthy men who have nothing in common other than the cause of their deaths...arsenic poisoning, Rudyard and his partner struggle as every lead they have ends up a dead end. The tip they need comes from an unusual source and they must peel the layers of the case away to discover the revenge filled suspect.
Choosing Heart or Home is the one story in the set that doesn't have Rudyard working a criminal case. It is a warm-hearted romance set during Christmas 1889, he decides to go home to Wales to visit his family for the holidays and take the opportunity to introduce them to his lady love. As so often happens, things don't go as Rudyard envisioned.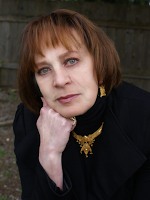 I was born and raised in Chicago. My father was a history professor and my mother was, and is, a voracious reader. I grew up with a love of history and books. My parents also love traveling, a passion they passed onto me. I wanted to see the places I read about, see the land and monuments from the time periods that fascinated me. I've had the good fortune to travel extensively throughout Europe, the Near East, and North Africa.
I am a retired police detective. I spent twenty-five years in law enforcement with two different agencies. My desire to write came in my early teens. After I retired, I decided to pursue that dream. I write three different series. My paranormal romance series is called, Knights in Time. My romantic thriller series is Dangerous Waters. The newest is The Bloodstone Series, which is historical suspense with romantic elements. Each series has different time periods, which I find fun to write.
I currently live in the Pacific Northwest with my husband and four wild and crazy rescue dogs.