Date Published:
July 2018
Publisher: Christian Faith Publishing
Once in a Forest is a timeless narrative, both amusing and insightful — a perfect tool for teaching children the value of friendship and camaraderie in life.
Animals in the forest are having a hard time accepting each other's differences. One day, an unlikely friendship shows the forest that differences are what the woodland creatures need to bring happiness to all.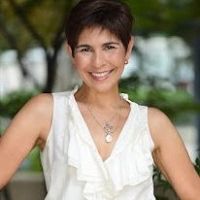 Adriana Pernetz has been a school teacher for 23 years. She taught in Venezuela before moving to Texas in 1997. She has a degree in Pedagogical Sciences from La Universidad Católica Andrés Bello (Venezuela) and a Masters in Bilingual Education from Southern Methodist University (United States). She presently teaches 2nd-grade dual language in GarlandISD, Texas.