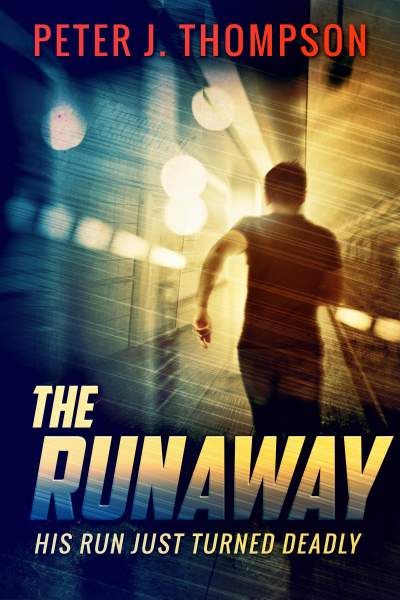 A corrupt corporation. Ruthless assassins. Will the family that runs together… die together?
Zach Monaghan just became a target. Under witness protection from his father's whistleblowing, his reckless desire to win back a normal life compels him to run away. But escaping his new identity won't last long if two contract killers catch up to him…
Richard "Birdman" Byrd has worked hand-in-hand with his tormentor Gorski for years. Siphoning away money and sending assassins to hunt down the Monaghans could be his only way out of the crooked partnership. But if Birdman doesn't watch himself, the verbal abuse he's received for years could turn deadly.
As the ruthless killer draws closer to Zach, surviving the greedy corporate plot may force the whole family to get their hands bloody…
The Runaway is a fast-paced thriller with dizzying twists and turns. If you like non-stop action, high-stakes tension, and large casts of compelling characters, then you'll love Peter Thompson's gripping novel.
Buy The Runaway to join a thrilling race against time today!
Peter Thompson grew up on the east side of Chicago, in the shadow of the steel mills where the air was sooty and smelled of sulfur. His life wasn't always so gritty, but the grit and realism find its way into his thrillers. He has always loved stories of every kind, and one of his joys is finding a way to get inside character's heads, seeing the world as they see it and feeling their triumphs, pain, and fear. He visualizes his characters when he writes, and they are larger than life in the big screen of his imagination.
Before pursuing his passion and becoming a full-time author, he tried his hand at everything from factory work, breaking cement in a construction crew, running his own pizza shop, and he was a well-regarded presence in the mortgage industry for nearly thirty years. When he isn't writing, Peter loves, spicy food, live music, and exciting and thought-provoking books and movies. He is a fitness buff who loves to spend time with his grown sons and is looking forward to traveling the world and seeking adventures with his lovely partner.
To get in touch, find out more about future projects, please stop by authorpeterthompson.com. Sign up for his reading list to find out about new releases and receive free perks.