Mystery/Suspense/Thriller
Date Published:
Dec 22, 2018
A MAN COPES ANY WAY HE CAN AFTER KILLING HIS ONLY SON.
His team believes he's calm and Zen. His boss finds him obsessive. Suspects think him gorgeous but dangerous. They're all right.
Chief Inspector Gray James is sculpting the remembered likeness of his small son when he receives the call – a faceless corpse is found hanging by the choppy river, swirls of snow and sand rolling like tumbleweeds.
Montreal glitters: the cobbled streets slippery with ice, and the mighty St. Lawrence jetting eastward past the city. One by one, someone is killing the founders of a booming medical tech startup – propelling Gray into a downward spiral that shatters his hard-earned peace, that risks his very life, that threatens to force him to care and face what he has shunned all along: his hand in the storm.
From the prize-winning author comes a psychological, page-turning mystery with all the elements one needs on a rainy night: a complex murder, a noble yet haunted detective, and an evocative setting to sink into.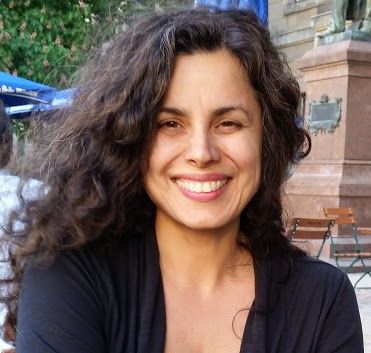 A MYSTERY; A BEACH; A BEER: Ritu's favorite vacation day.
Ritu's first book, His Hand In the Storm has had nearly 50,000 downloads. It became an AMAZON BESTSELLER in the Kindle free store and was #1 in all its mystery categories. She needs coffee (her patch for Coca Cola), beaches, and murder mysteries to survive – not necessarily in that order. She won the Colorado Gold Award for the first in the Chief Inspector Gray James Murder Mystery Series, His Hand In the Storm. The book was also a Daphne du Maurier Suspense finalist.
She's fulfilling her lifelong desire of becoming a mystery writer. Many thanks to all the readers who are making that possible.
iBooks