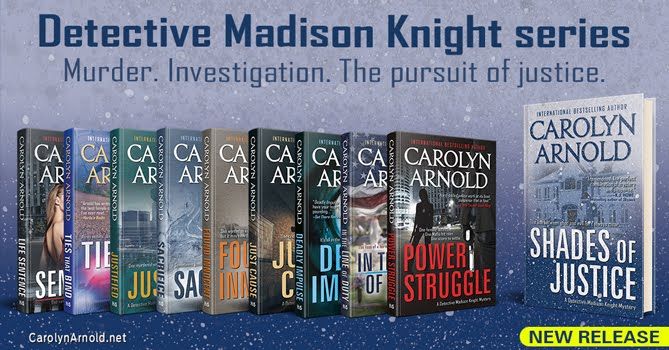 Mystery Detective, Police Procedural, Crime, Suspense
Date Published: Between 2011-2019
Publisher: Hibbert & Stiles Publishing Inc.
Murder. Investigation. The pursuit of justice. Do you love trying to figure out whodunit? How about investigating alongside police detectives from the crime scene to the forensics lab and everywhere in between? Do you love a strong female lead? Then I invite you to meet Detective Madison Knight as she solves murders with her male partner, utilizing good old-fashioned investigative work aided by modern technology.
This is the perfect book series for fans of James Patterson, Michael Connelly, and JD Robb to name a few. This series is also bound to entertain those who enjoy Law & Order, CSI, Blue Bloods, Rizzoli & Isles, Women's Murder Club, and Hawaii Five-O.
Read in any order or follow the series from the beginning: Ties That Bind, Justified, Sacrifice, Found Innocent, Just Cause, Deadly Impulse, In the Line of Duty, Power Struggle, Shades of Justice, Life Sentence (Bonus Prequel).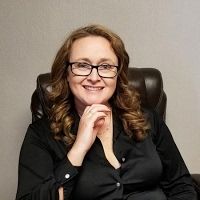 CAROLYN ARNOLD is an international bestselling and award-winning author, as well as a speaker, teacher, and inspirational mentor. She has four continuing fiction series—Detective Madison Knight, Brandon Fisher FBI, McKinley Mysteries, and Matthew Connor Adventures—and has written nearly thirty books. Her genre diversity offers her readers everything from cozy to hard-boiled mysteries, and thrillers to action adventures.
Both her female detective and FBI profiler series have been praised by those in law enforcement as being accurate and entertaining, leading her to adopt the trademark: POLICE PROCEDURALS RESPECTED BY LAW ENFORCEMENT™.
Carolyn was born in a small town and enjoys spending time outdoors, but she also loves the lights of a big city. Grounded by her roots and lifted by her dreams, her overactive imagination insists that she tell her stories. Her intention is to touch the hearts of millions with her books, to entertain, inspire, and empower.
She currently lives in London, Ontario, with her husband and beagle and is a member of Crime Writers of Canada and Sisters in Crime.