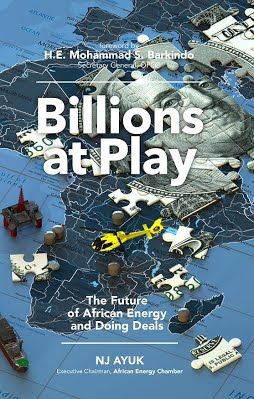 Non Fiction / Oil and Energy
Date Published: October 22, 2019
Publisher: Clink Street Publishing
Energy can and must work better for Africans. Billions at Play, the follow up to NJ Ayuk's Big Barrels, tells us how.
As OPEC Secretary General Mohammad Barkindo says in his foreword, Ayuk is a dreamer. But he is a dreamer with an action plan and through this book, he gives Africans the tools to get more from the energy industry.
How did Africa get here and what comes next? How do African countries and societies get the most value from their resources? What exactly can African leaders do to put their countries on a sustainable, profitable path? And how can all parties win in Africa's energy deals of the coming decades?
Ayuk expertly argues the case for greater female empowerment, better governance and more responsive national oil companies. He points the way to a more powerful African presence on the world stage through African OPEC membership and through energy value chain development, and examines America's role in Africa.
A career dedicated to advocacy and deal-making in African energy make NJ Ayuk the most qualified individual to show how energy can indeed work harder and act as the engine for African growth.
Building on the success of his first book Big Barrels: African Oil & Gas and the Quest for Prosperity, NJ Ayuk in Billions at Play: The Future of African Oil and Doing Deals gives us his unique take on what leaders and in-vestors can do to sign deals and build success in this complex business. Big Barrels gave us the African success stories. Billions at Play explains how energy can help achieve the African Dream.
About NJ Ayuk, JD, MBA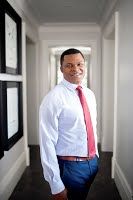 A leading authority in the African energy sector and a strong advocate for African entrepreneurship and the indigenous energy sector, NJ Ayuk is recognized as one of the foremost figures in African business today. A well-known dealmaker in the petroleum and power sectors and founder of a leading energy-focused law firm, NJ is dedicating his career to helping African entrepreneurs find success and to building the careers of emerging African talent.
As Executive Chairman of the African Energy Chamber and CEO of Centurion Law Group, NJ strives through his work to ensure that business, and especially oil and gas, impacts African societies in a positive way and drives local content development.
He is the author of Big Barrels: African Oil & Gas and the Quest for Prosperity and Billions at Play: The Future of African Energy and Doing Deals.
NJ graduated from the University of Maryland College Park and earned a Juris Doctor from William Mitchell College of Law and an MBA from the New York Institute of Technology.