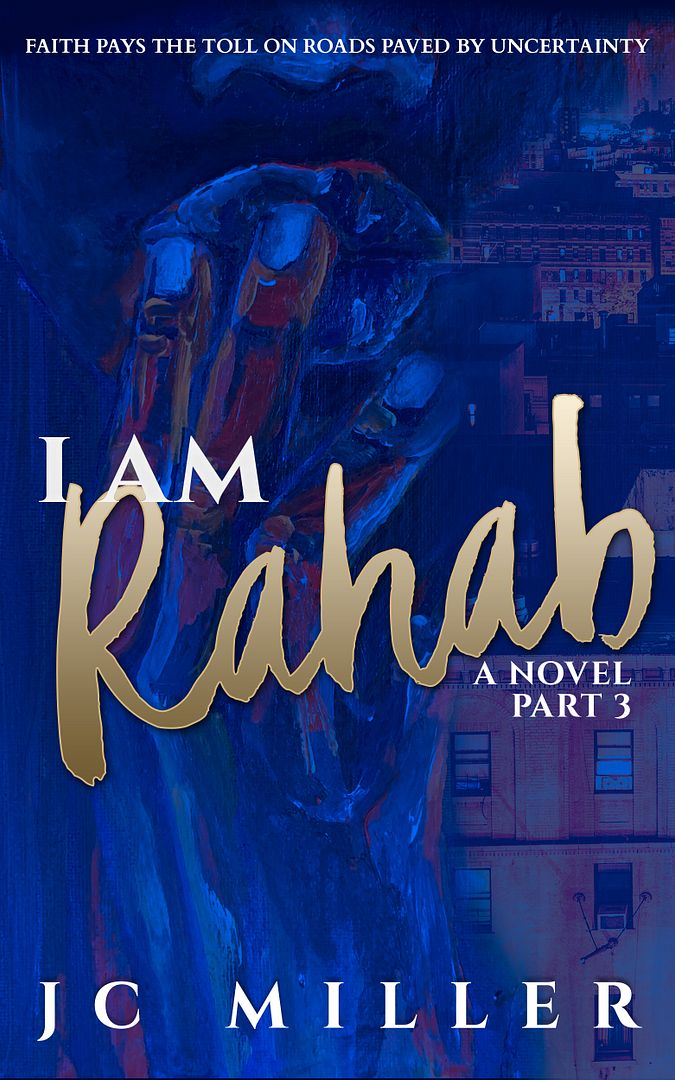 African American Christian Fiction Saga
Date Published: Dec. 5th 2019
Rahab never saw herself as a prostitute but on the brink of poverty, she journeys down a path that twists her arm towards it.
Jeremy Cole enters Rahab's life, flaunting success and persuades her into a life of sex, drugs, money, and fame.
In spite of success, Rahab's soul cries for freedom. The land of milk and honey isn't what it's cracked up to be. Jeremy uses her talents for his own gain and threatens to tear her family apart.
What compels a woman to betray the man who has provided her fame, fortune, and stability?
I Am Rahab: A Novel Part 3 is a multi-generational fictional journey mimicking the biblical account of Rahab the Harlot. Set against the urban landscape of the bustling Boroughs of New York City and reflective of the popular mid-eighties and nineties culture; this coming of age tale will leave you breathless!
When life throws the great-granddaughter of a voodoo priestess the ultimate storm, how will she respond?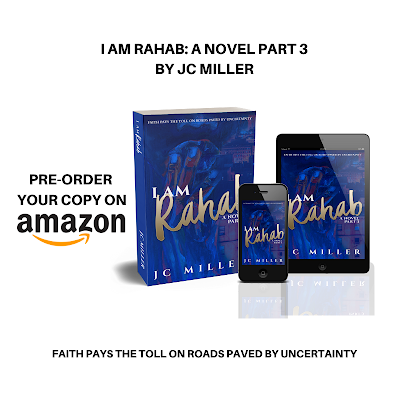 Scanning the rowdy audience, Rahab stumbles upon Jeremy's face, grimaced with resentment. It is obvious that he's angry. Her heart races.
"Baby girl, never loves a man dat tinks he's better den you, and never loves a man dat can't love you lak he loves himself. Ain't nothin' worse den dat type of ownership." Her Big Mama's pearls of wisdom cultivate her mind. She can feel Lotti's presence ushering her to leave.
"Dat one's too smooth to hold on to, and he's too fine to waste any'mo of ya time."
Rahab freezes. Her eyes frantically dot the room. I'm bugging. She can hear Big Mama's voice clearly over the sound of howling men.
"…and why is ya boobies hanging out lak dis, chile?" A cold breeze runs across Rahab's chest.
The spotlight dims into darkness as Rahab rushes off the stage feeling she's become the accusation of harlot bestowed upon her. She's never done anything this pornographic before. The tears burning her eyes compel her to cry.
About the Author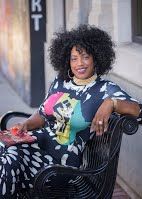 JC Miller is a freshly anointed, faith-based literary artist. Raised by her mother in the Bronx, New York, she uses her childhood experiences to capture the soul of the ghetto. As a former student of Chicago's, Moody Bible Institute, and a graduate of, Te'Hillah School of Urban Ministry, she produces a depiction of the pop culture era of which she grew up in and creatively intertwines it with biblically-based characters and their divine accounts.
JC Miller is also the co-founder of a nonprofit called, Diamond Daughters Inc.; an organization developed to help educate and uplift women of abuse. She recently co-founded a publishing company, Jess, Mo' Books, with her childhood friend, M.R. Spain.