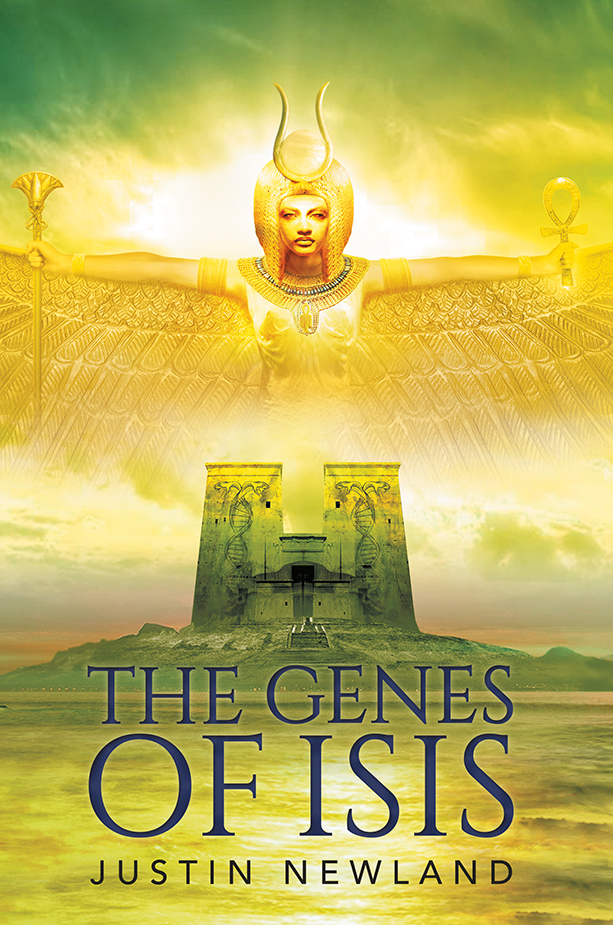 Epic/Mythological Fantasy
Date Published: 08-28-2018
Publisher: Troubador
Akasha is a precocious young woman who lives in a world where oceans circulate in the aquamarine sky waters.
Before she was born, the Helios, a tribe of angels from the sun, came to Earth to deliver the Surge, the next step in the evolution of an embryonic human race. Instead, they left humanity on the brink of extinction and spawned a race of monstrous hybrids.
Horque is a Solarii, another tribe of angels, sent to Earth to rescue the genetic mix-up and release the Surge.
When Akasha has a premonition that a great flood is imminent and falls in love with Horque, her life becomes an instrument for apocalyptic change. But will it save the three races - humans, hybrids and Solarii – from the killing waters?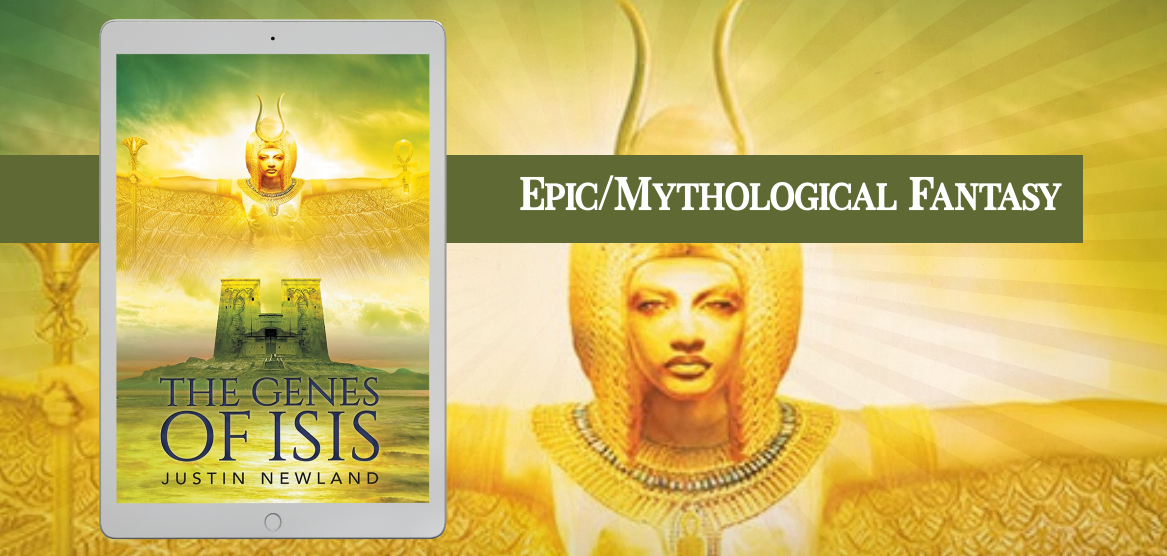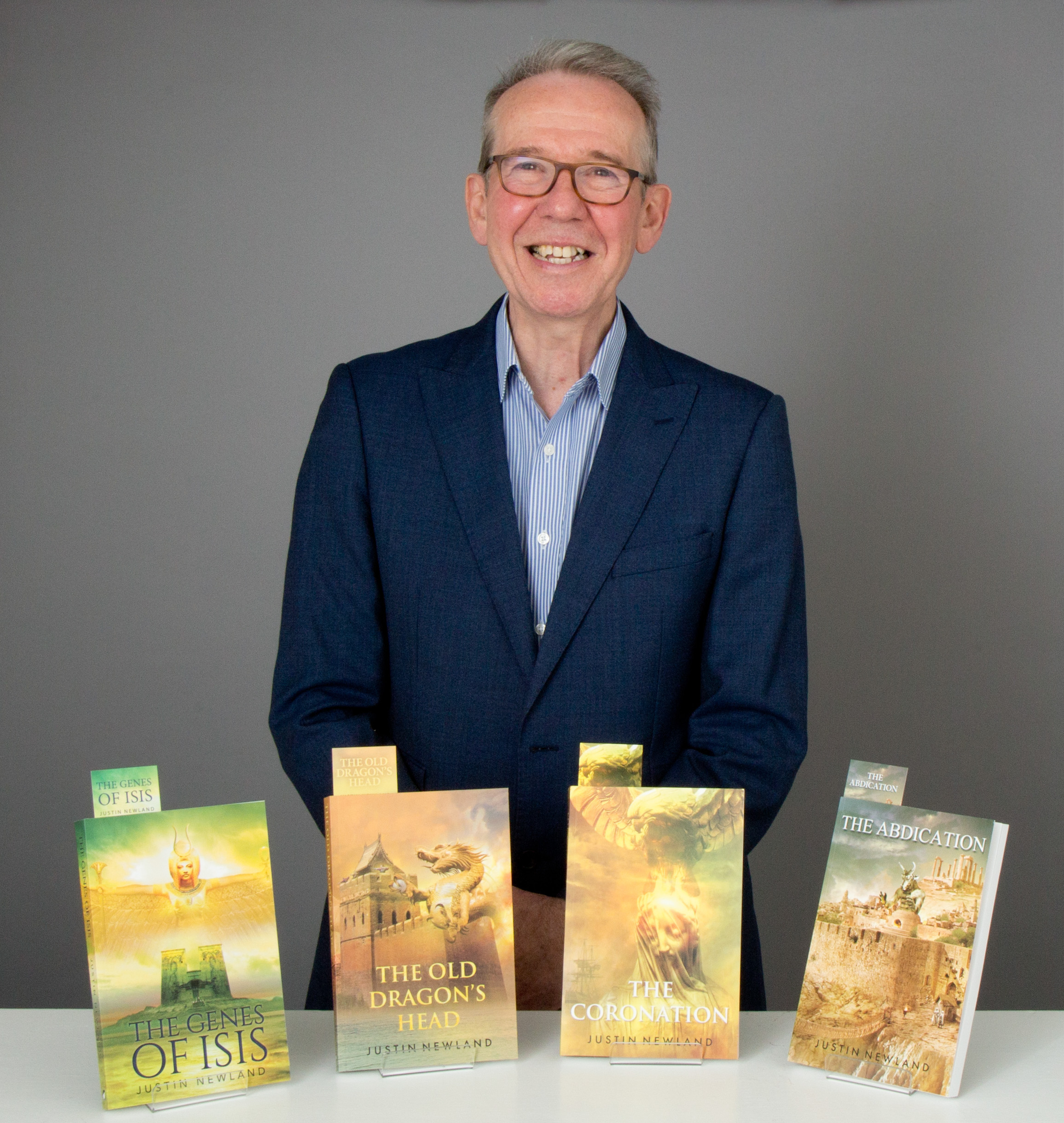 Justin Newland is an author of historical fantasy and secret history thrillers - that's history with a supernatural twist. His stories feature known events and real people from history which are re-told and examined through the lens of the supernatural. He gives author talks and is a regular contributor to BBC Radio Bristol's Thought for the Day. He lives with his partner in plain sight of the Mendip Hills in Somerset, England.
His Books...
The Genes of Isis is a tale of love, destruction and ephemeral power set under the skies of Ancient Egypt. A re-telling of the Biblical story of the flood, it reveals the mystery of the genes of Isis – or genesis – of mankind. ISBN 9781789014860.
"The novel is creative, sophisticated, and downright brilliant! I couldn't ask more of an Egyptian-esque book!" – Lauren, Books Beyond the Story.
The Old Dragon's Head is a historical fantasy and supernatural thriller set during the Ming Dynasty and played out in the shadows the Great Wall of China. It explores the secret history of the influences that shaped the beginnings of modern times. ISBN 9781789015829.
'The author is an excellent storyteller." – British Fantasy Society.
Set during the Great Enlightenment, The Coronation reveals the secret history of the Industrial Revolution. ISBN 9781838591885.
"The novel explores the themes of belonging, outsiders… religion and war… filtered through the lens of the other-worldly." – A. Deane, Page Farer Book Blog.
His latest, The Abdication (July, 2021), is a suspense thriller, a journey of destiny, wisdom and self-discovery. ISBN 9781800463950.
"In Topeth, Tula confronts the truth, her faith in herself, faith in a higher purpose, and ultimately, what it means to abdicate that faith."
V. Triola, Coast to Coast.
Contact Links
Twitter @Matador
a Rafflecopter giveaway