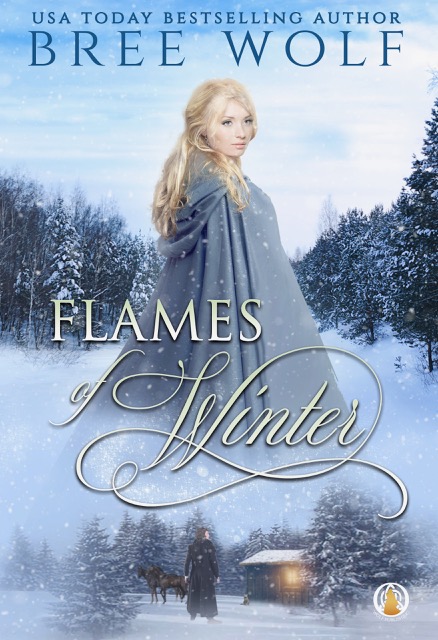 Flames of Winter Series, Book One
Historical Romance, Regency Romance, Historical Fiction
Date Published: January 12, 2022
In this Regency romance by USA Today bestselling author BREE WOLF, a young miss succeeds in escaping an unwanted marriage, only to end up finding love.
A kidnapped young miss.
A protective Scotsman.
And a cabin in the woods in the deep of winter.
England 1804: SARAH MORTENSEN, daughter to BARON HARTMORE, is desperate…desperate to escape yet another horrible match her parents arranged for her. Once, she saw it as her duty to save her family from ruin, to sacrifice herself in order to repay her father's gambling debts.
But enough is enough.
Determined to escape her latest fiancé, Sarah places her trust in the Dowager Countess of Whickerton, known far and wide as Grandma Edie. After all, no one is as shrewd as the dowager countess…or as daring. Her plan is outrageous. Her intentions, however, are pure.
And so, Sarah agrees…to a feigned kidnapping…hoping to win her freedom.
KEIR MACKINNEAR, second son to the chief of CLAN MACKINNEAR in the Scottish Highlands, questions his own sanity when he finds himself kidnapping a shy, wide-eyed English lass from her London home in the middle of the night. He ought never have gone along with the Dowager Countess of Whickerton's ludicrous plan! Yet here they are, hiding out in a cabin in the woods in the middle of winter!
Only the two of them!
Not counting two horses, an old goat, a handful of chickens and a haughty feline by the name of Loki.
What could go wrong?
After all, the dowager countess is not known to be wrong. Ever.
Yet what slips Keir's mind is that Grandma Edie loves nothing more than to play matchmaker. And while she is certainly determined to save Sarah from her vile fiancé, she might just have an ulterior motive.
Why not hit two birds with one stone?
Some stories can be told in one book. Others cannot. This is one of those stories.
About the Author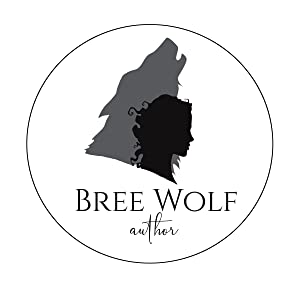 USA Today bestselling and award-winning author of the LOVE'S SECOND CHANCE SERIES. Bree Wolf has always been a language enthusiast (though not a grammarian!) and is rarely found without a book in her hand or her fingers glued to a keyboard. Trying to find her way, she has taught English as a second language, traveled abroad and worked at a translation agency as well as a law firm in Ireland. She also spent loooong years obtaining a BA in English and Education and a MA in Specialized Translation while wishing she could simply be a writer. Although there is nothing simple about being a writer, her dreams have finally come true.
"A big thanks to my fairy godmother!"
Currently, Bree has found her new home in the historical romance genre, writing Regency novels and novellas. Enjoying the mix of fact and fiction, she occasionally feels like a puppet master, forcing her characters into ever-new situations that will put their strength, their beliefs, their love to the test, hoping that in the end they will triumph and get the happily-ever-after we are all looking for.
If you're an avid reader, sign up for Bree's newsletter at www.breewolf.com as she has the tendency to simply give books away. As a welcome gift, you also receive the prequel to the bestselling 'Love's Second Chance Series: Tales of Lords & Ladies' for FREE. Find out about freebies, giveaways as well as occasional advance reader copies and read before the book is even on the shelves!
Contact Links
Author Links
Publisher Links
Purchase Link