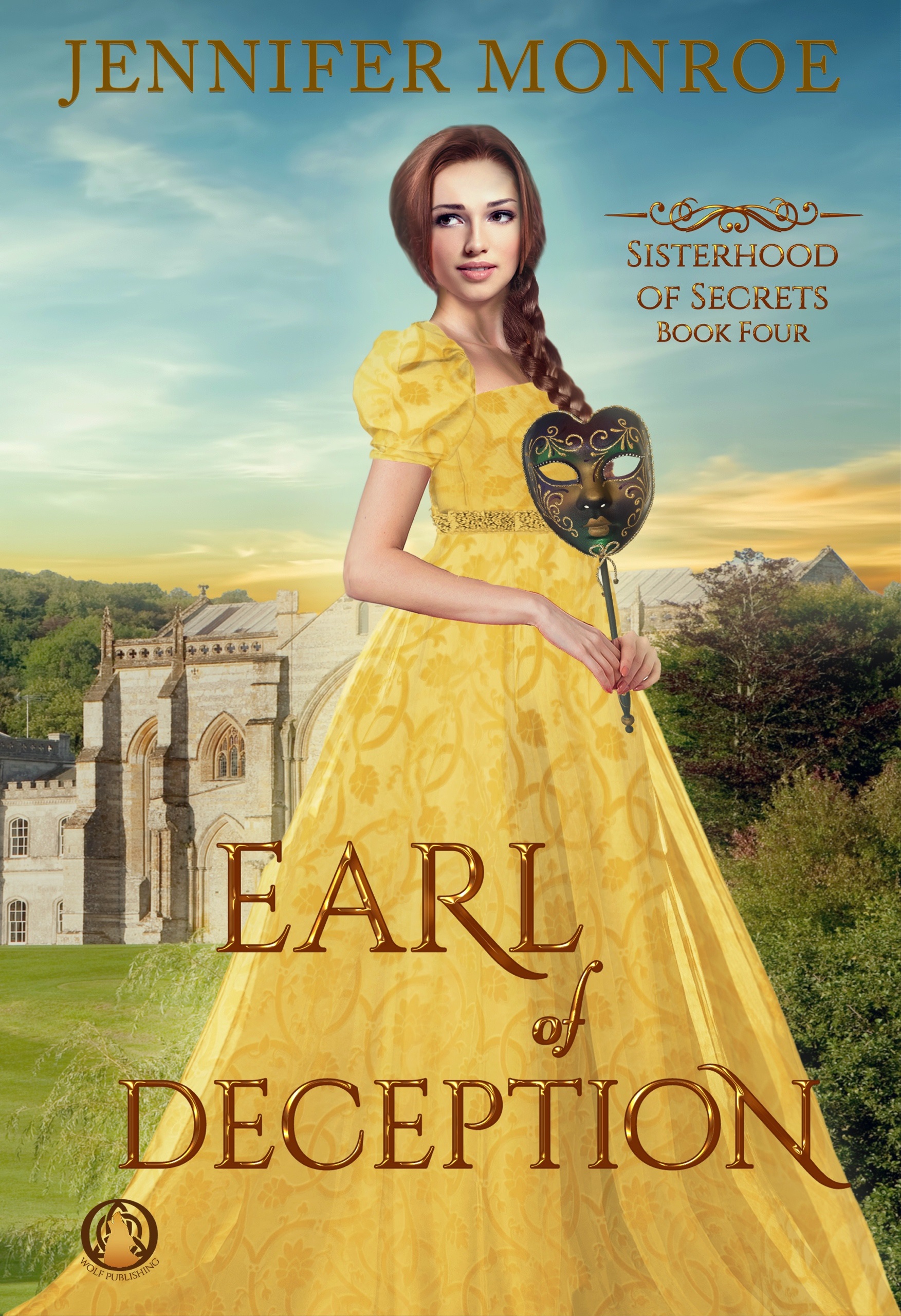 Sisterhood of Secrets, Book 4
Historical Romance, Regency Romance, Clean & Wholesome
Date Published: August 11, 2022
Publisher: WOLF Publishing
Jennifer Monroe spins a tantalizing tale of two very unlikely lovers in this intriguing friends-to-lovers Regency romance between a young beauty and a scarred beast of an earl, who is dead-set on vengeance.
To get his revenge, he needs a fiancée...
Nicholas, Lord Dowding, is a dangerous and reckless man. For more than five years, revenge has been the earl's only goal as he traveled England seeking to ruin the lives of those who once wronged his family.
Earning himself the moniker "Earl of Deception" for his deadly, scheming ways, Nicholas is close to putting the past to rest once and for all. The only problem? He'll need a woman by his side to do it.
To play the role of a lifetime, she'll bargain her heart...
Her education could never have prepared the romantic dreamer Miss Jenny Clifton,, for a man like Nicholas. When the earl arrives at the school to call in a favor she never expected to have to repay, Jenny is quickly caught up in a dangerous game where she must first pose as his fiancée.
Nicholas is dashing but ruthless, and his heart is heavily scarred by his past when he asks Jenny to pose as his fiancée. But she can't help being drawn to this man who blazes with passion wherever he goes.
The greatest deception of all...
She's just a lovestruck silly schoolgirl who owes him a favor. Their burgeoning friendship is a bonus, but what he requires of her is strictly business. It's a simple enough plan—in theory.
…Is between a man and his unruly heart.
But Nicholas finds Jenny is one entanglement he cannot easily escape. While the girl is vexingly naive and innocent, she also burns with a beauty and sensuality that makes his heart beat faster. Soon Nicholas finds himself brought to his knees by a woman who holds a power even greater than that of deception: love.
Sisterhood of Secrets Series
#1 Duke of Madness
#2 Baron of Rake Street
#3 Marquess of Magic
#4 Earl of Deception
#5 Knight of Destiny
#6 Captain of Second Chances
About the Author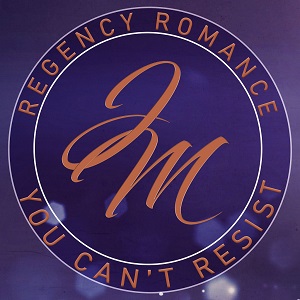 Jennifer Monroe writes Regency romances you can't resist. Her stories are filled with first loves and second chances, dashing dukes, and strong heroines. Each turn of the page promises an adventure in love and many late nights of reading.
With over twenty books published, her nine-part series, The Secrets of Scarlett Hall, which tells the stories of the Lambert Children, remain a favorite with her readers.
Contact Links
Author Contact Information:
Publisher's Contact Information:
Purchase Link