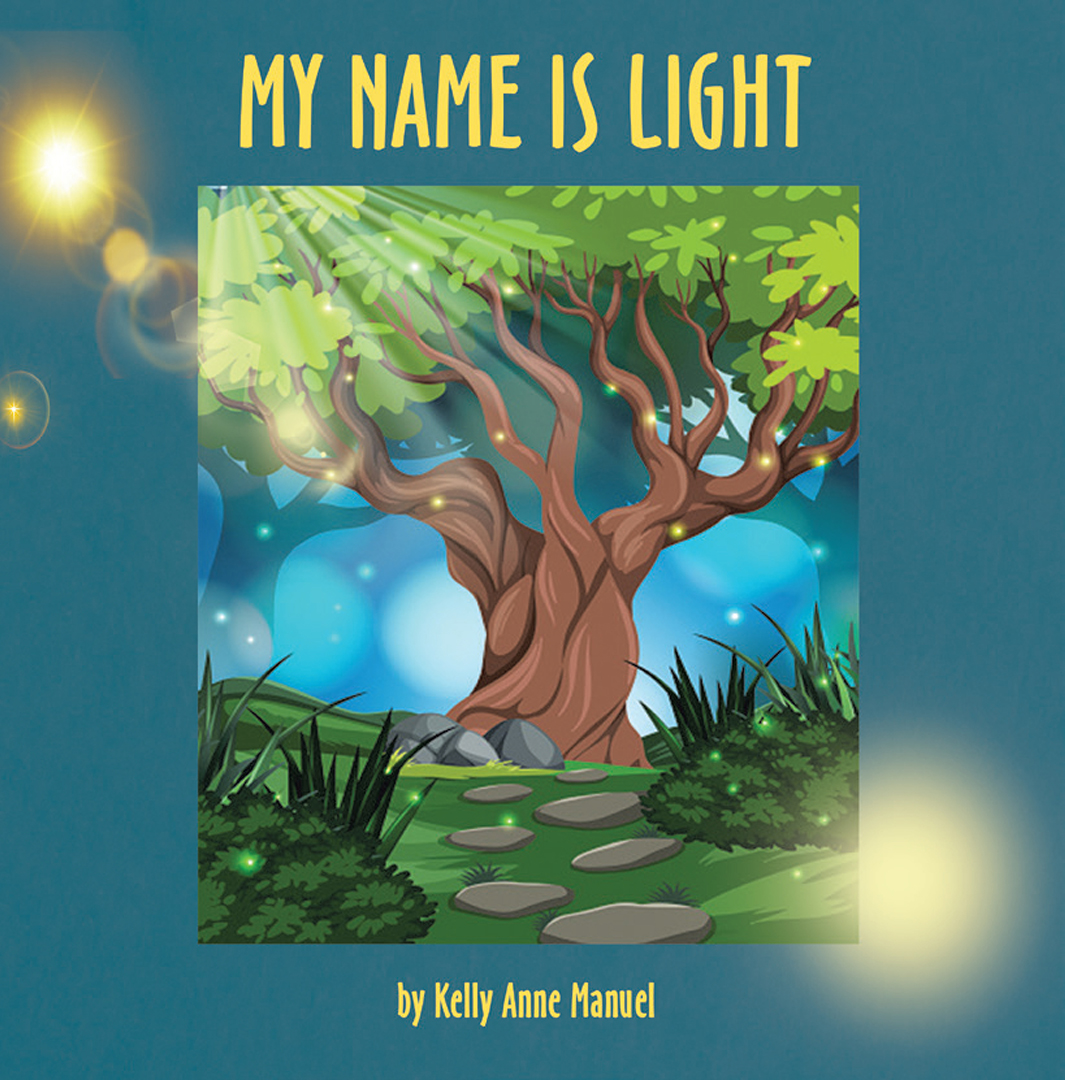 My Name Is Series
Children's Book
Date Published: 07/25/2022
Publisher: Balboa Press, a division of Hay House, Inc.
"My Name Is Light" is the newly minted Book Two of Kelly Anne Manuel's "My Name Is" Series.
In this story the Child is invited on a journey into Nature where a discovery is made with the help of the Animal Kingdom and a joyful celebration result. The Child is curious and Nature, as in real life, does not disappoint.
"My Name Is Light" begins with a Child in the great outdoors who notices something bright in their vision. The Child takes the opportunity to interact with a feeling of "light." The Animal Kingdom animates this exciting, fun, and playful adventure. The Child will learn to ask questions and see what fun adventures await when they engage actively in communication. The simple words take on new meaning as the illustrations pair perfectly with their presentation.
The Child will learn that Nature has so many wonders to explore. These wonders are available and ready for action once the Child actively engages with communication that relates directly to their own observations. Children will experience a lighthearted and fun story that will ignite their own imaginations.
Why not explore the author's theory Childhood is a time of playful fascination as well as learning? This fascination can be enhanced by literature that allows for pretend conversations. It is in Early Childhood that we learn how to connect and interact with others.
"My Name Is Light" offers a path to these connections that allows for observation, self-reflection, and play. Play is so important at this age and the Child who reads these books will be rewarded with the joy of witnessing play at its best.
Contact Link
Purchase Link
a Rafflecopter giveaway