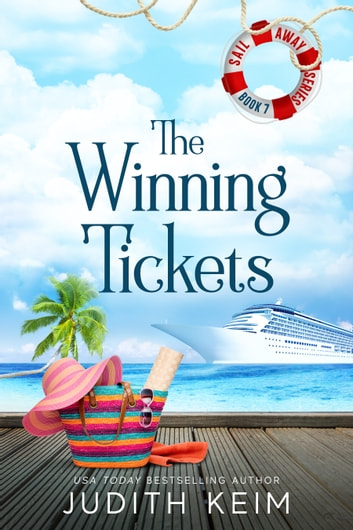 Book #7 in the Sail Away Series
Contemporary Romantic Women's Fiction
Date Published: March 8, 2023
Set sail to new adventures and escapes with eight best-selling authors in the exciting new Sail Away series!
Sometimes magic happens…
Gabby Willets returns to her hometown of Ellenton, NY, to care for her father, who's dying of cancer. She and her father are exceptionally close because her mother died giving birth to her in a situation that should never have happened. As Gabby was growing up, she and her father shared a love of cars and even participated in a few races. Her father suggests she work at the Dan Davis Lexus Dealership, where he has been head mechanic for years, and Gabby decides to do it. When a contest is announced with the prize of two tickets for a 10-day Caribbean cruise for the salesperson selling the most cars in a two-month period, Gabby goes for it, competing against the owner's son, Hank.
Gabby wins the tickets, and she and her best friend, Jessica Knight, board the ship, Tropical Magic, hoping for some magic of their own. The cruise is full of surprises starting with Hank's arrival with Ashley Phillips, the woman he's been dating—a woman both Gabby and Jess detest with good cause. Though Hank and Gabby have been attracted to one another, they don't act on it because dating someone you work with seldom works, and Gabby doesn't want to lose her job. But as Gabby and Hank get to know one another, magic does happen and suddenly they're faced with different choices.
Surprises continue, including the most touching surprise of all when Gabby and Hank discover more than a cruise was at stake.
Judith Keim is a USA Today Bestselling Author known for creating characters and stories her many loyal readers love. Join Gabby and Hank and others in this heart-warming story of love's magic in The Sail Away series.
★ Don't miss any of the Sail Away books! ★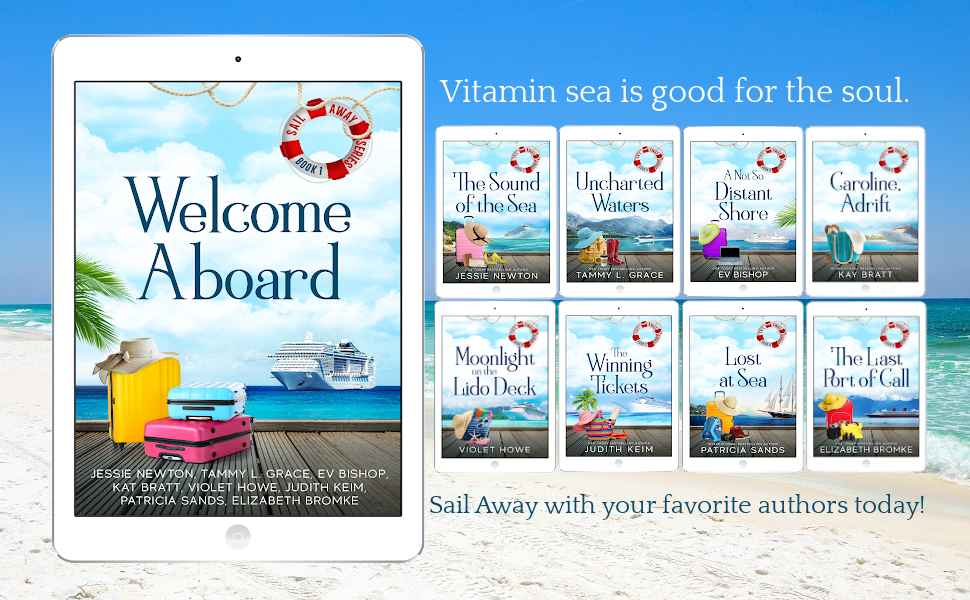 Book 1: Welcome Aboard – prologue book
Book 2: The Sound of the Sea by Jessie Newton
Book 3: Uncharted Waters by Tammy L. Grace
Book 4: A Not So Distant Shore by Ev Bishop
Book 5: Caroline, Adrift by Kay Bratt
Book 6: Moonlight On the Lido Deck by Violet Howe
Book 7: The Winning Tickets by Judith Keim
Book 8: Lost At Sea by Patricia Sands
Book 9: The Last Port of Call by Elizabeth Bromke
About the Author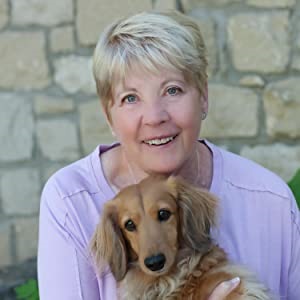 Judith Keim, A USA Today Best-Selling Author, is a hybrid author who both has a publisher and self-publishes. Ms. Keim writes heart-warming novels about women who face unexpected challenges, meet them with strength, and find love and happiness along the way, stories with heart. Her best-selling books are based, in part, on many of the places she's lived or visited and on the interesting people she's met, creating believable characters and realistic settings her many loyal readers love.
She enjoyed her childhood and young-adult years in Elmira, New York, and now makes her home in Boise, Idaho, with her husband and their two domineering dachshunds, Winston and Wally, and other members of her family.
While growing up, she was drawn to the idea of writing stories from a young age. Books were always present, being read, ready to go back to the library, or about to be discovered. All in her family shared information from the books in general conversation, giving them a wealth of knowledge and vivid imaginations.
When she's not writing, which isn't that often, she enjoys an evening glass of red wine and her husband's creative cooking and always loves spending time with family and friends.
Ms. Keim loves to hear from her readers and appreciates their enthusiasm for her stories.
To sign up for her newsletter, go here: https://BookHip.com/RRGJKGN
Contact Links
Judy's special FB Group -Women with Heart
Purchase Links