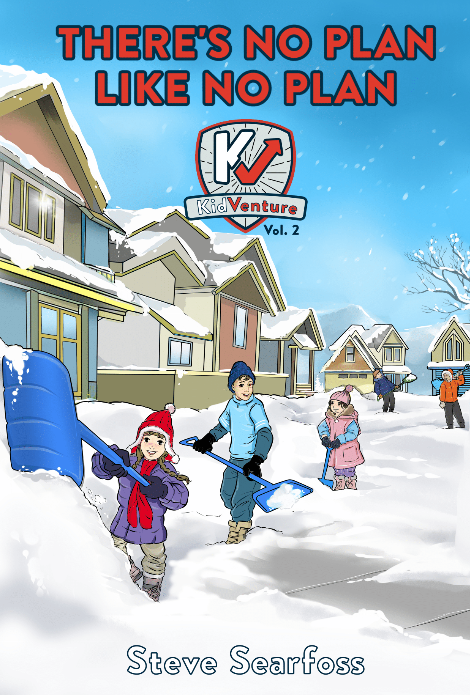 KidVenture Vol. 2
Middle Grade Fiction
Date Published: 02-23-2022
Chance & Addie are back for a new adventure. Riding high off of the success of their first business, they decide to launch a new venture, this time shoveling snowy driveways in the winter. They are full of confidence: they have a team of kids, a shed full of shovels, repeat customers, and, best of all, a great plan. But sometimes the perfect plan can get in the way of adapting to something as fickle as the weather. Will they learn to be flexible and figure how to make this new venture work? They're losing money fast as new challenges pile up faster than the falling snow. Perhaps a curious new partner can show them the way.
KidVenture stories are business adventures where kids figure out how to market their company, understand risk, and negotiate. Each chapter ends with a challenge, including business decisions, ethical dilemmas and interpersonal conflict for young readers to wrestle with. As the story progresses, the characters track revenue, costs, profit margin, and other key metrics which are explained in simple, fun ways that tie into the story.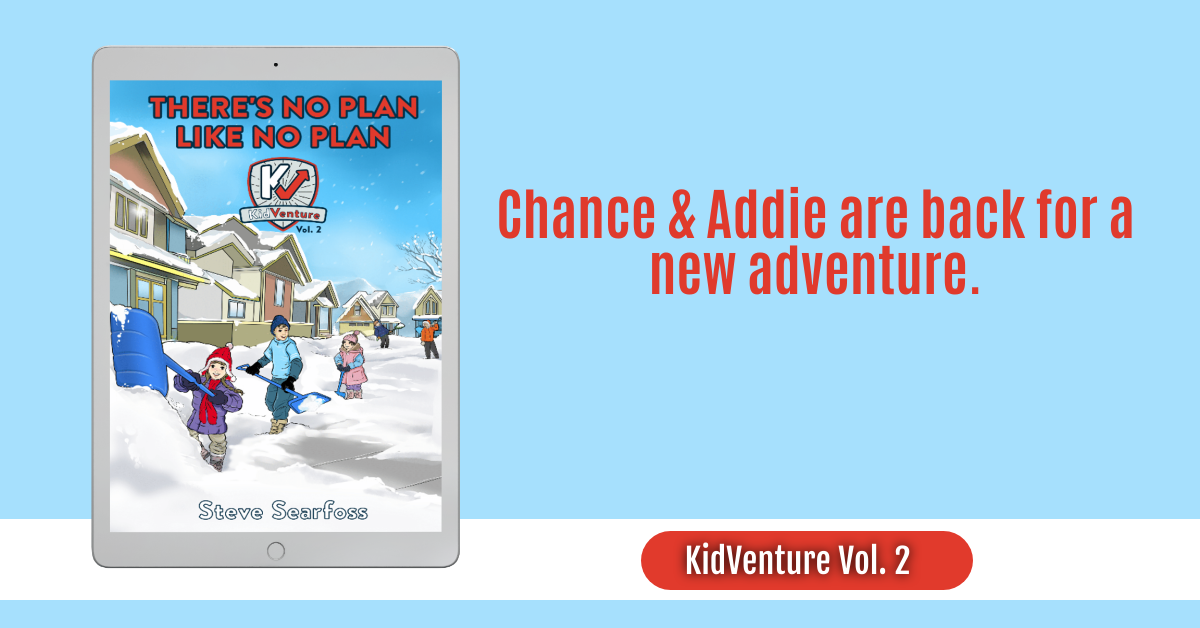 About the Author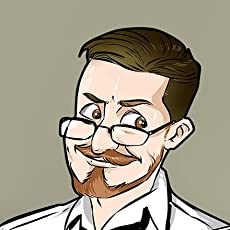 I wrote my first KidVenture book after years of making up stories to teach my kids about business and economics. Whenever they'd ask how something works or why things were a certain way, I would say, "Let's pretend you have a business that sells..." and off we'd go. What would start as a simple hypothetical to explain a concept would become an adventure spanning several days as my kids would come back with new questions which would spawn more plot twists. Rather than give them quick answers, I tried to create cliffhangers to get them to really think through an idea and make the experience as interactive as possible.
I try to bring that same spirit of fun, curiosity and challenge to each KidVenture book. That's why every chapter ends with a dilemma and a set of questions. KidVenture books are fun for kids to read alone, and even more fun to read together and discuss. There are plenty of books where kids learn about being doctors and astronauts and firefighters. There are hardly any where they learn what it's like to run small business. KidVenture is different. The companies the kids start are modest and simple, but the themes are serious and important.
I'm an entrepreneur who has started a half dozen or so businesses and have had my share of failures. My dad was an entrepreneur and as a kid I used to love asking him about his business and learning the ins and outs of what to do and not do. Mistakes make the best stories — and the best lessons. I wanted to write a business book that was realistic, where you get to see the characters stumble and wander and reset, the way entrepreneurs do in real life. Unlike most books and movies where business is portrayed as easy, where all you need is one good idea and the desire to be successful, the characters in KidVenture find that every day brings new problems to solve.
Contact Links
Purchase Link
a Rafflecopter giveaway