Contemporary Romance / Romantic Suspense
Date Published:
July 2015
Fierce, good-looking, loyal, son of a crime boss, Bronson Agosto is what every girl dreams of. Devoted to one girl and willing to do everything in his power to ensure her safety.
Beautiful, trusting, damaged, daughter of the underboss, Callie Locati has Bronson's heart. She gave herself to him when they were kids and will sacrifice all she is to protect him.
Divided by the greed of one of the most trusted members of the familia, a father's sins, and secrets kept, they struggle to overcome the obstacles life has thrown their way. Is their bond strong enough to conquer the forces trying to keep them apart? Is a father's betrayal more than their love can survive? Will the family secrets ruin them or will their devotion stand the test of time?
*Not recommended for under the age of 18 due to strong language and sexual content*
Oftentimes when you lose someone close to you, the experience can be transformative. In grief, we find a side of ourselves that we didn't know existed, a compassionate side, an empathetic side. Some people, however, are able to present a meticulously planned facade. Their grief isn't real. Behind the mask, and the tears, and the sadness is a gluttonous, greedy, cold heart. These people are entitled, elitist, and you should be wary of them at all times.
Their intentions are malicious, calculated, and dangerous.
In the world I grew up in, people wore masks, but the truth was always wading beneath the surface. At their very core, they were always the same person, virtuous or vile, moral or malevolent, never a mix of both. Noble people can be dishonest, but corrupt people are only ever honest when it is for their own benefit. And that is the hardest lesson I have had to learn.
Mob, Mafia, Organized Crime, The Black Hand, or my favorite . . . The Syndicate. It's said these racketeering groups have come a long way since the Prohibition Era, and I would agree. They are more cutthroat, devious, and treacherous with the end game. More control is acquired, more lives are ruined, and once your bridge with them is burned, it can never be rebuilt.
Sometimes they right a wrong with their own form of justice, and their way of payback prevails. But, sometimes greed and vengeance cloud their vision, and they are so off the mark, it's just evil.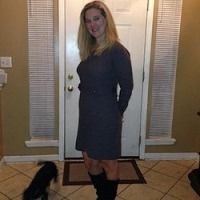 Leigh Ann Lunsford is a stay at home mom turned author. She writes Romance/New Adult and loves her happily ever after in all books and movies. She lives with her husband, son, and four dogs in Fleming Island, Florida. When she isn't writing or reading you can find her stuck in front of really bad reality shows or watching Sons of Anarchy. Leigh Ann has a filthy mouth and a huge amount of sarcasm that knows no end. She hopes to give the voices in her head an outlet with many more novels to come.