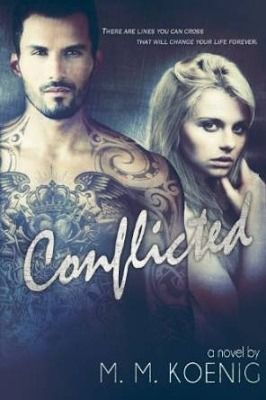 New Adult Romantic Suspense
Date Published
: December 2013
Find out what happens when a sexy, tattooed bad boy goes head to head with a sassy, fierce female in the first book of the explosive Secrets and Lies series!
Mia Ryan was on the path to make all her dreams come true. Her life was everything she wanted it to be; until one fateful night changed everything – leaving her broken and without direction. Nearly a year later, she still has little faith in anyone or anything. Desperate to reclaim her life's ambition, she takes an unexpected offer that promises to solve all her problems. But as Mia moves forward, she's faced with obstacles she couldn't have foreseen. The biggest of them lies within the mystery of Ethan Fitzgerald; a man who affects her like no other, but who she should avoid pursuing, at all costs. On a mission himself, Ethan Fitzgerald didn't care who he pissed off on his road to fulfill his mother's dying wish. He relied on himself, and was closed off to the world around him – until Mia Ryan walked through his door. Normally one to avoid messy emotions, Ethan's world is turned upside down by Mia, and he can't seem to get enough of her. There are lines you can cross that will change the course of your life forever …
"I'm angry because you keep denying me when it's clear you want me. To top it off, you come to my club and dance with countless men right in front of me," Ethan growled.
He ran his nose down my neck before licking away a bead of sweat. I gasped. The hand that he had moved to my waist slipped underneath my top. He caressed my belly before running his fingers further down, making every ounce of me come to a dull ache. Against my will, my body moved in ways to encourage him to travel further south to take full advantage of me. Ethan's hands settled along my waistline, lazily trailing his fingers along it. My mind screamed one last time that this was not an option for me. In a last-ditch attempt, I paused his hands so he wouldn't go any further. Ethan whipped me around to face him. The passion in his eyes was unmistakable.
"I'm trying to do the right thing," I moaned.
His hands drifted underneath my shirt and up my sides on their way north this time. As he progressed along my rib cage to the lower line of my bra, he moved us off the dance floor. Ethan pushed me up against a pillar at the far end of it. He brought his body right into mine. He tossed in an occasional thrust of the hips as he pinned me, just to remind me how very well he knew my body. Ethan cupped my breast with tender strokes of his hand before pressing his lips on a spot underneath my ear lobe. It was enough to melt every part of me. I was throbbing all over for him.
"You want me. I want you. I don't care what's right or wrong," Ethan hissed.
I tilted my neck as he trailed deep kisses down my collarbone and exposed shoulder. I wanted him so much that it was close to making me burst. I moaned even louder when his teeth grazed the crook of my shoulder. He sucked along my neck with eagerness,making no effort to hold back his want for me. I slanted my head to bring my lips vigorously down on his. My tongue drifted across the top of his mouth before his tongue met mine where they danced to the beat with the music around us. My hands moved down to his hips as he pumped against me. I slid them even further down to his ass. Ethan responded by grinding harder and grabbing one of my legs to raise it around his hip.
Our bodies melded together in an erotic dance as our mouths devoured each other. I lost myself in the music, in his lips, in his body, in his hands, and in the desires he brought out in me. His hands ran up and down my body while his lips and hips brought me to the point of no return – I ached for him.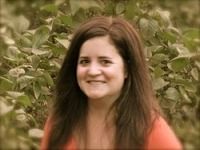 M. M. Koenig enjoys being active and has a variety of interests that coincide with her passion for life. Always one to try new things, she has acquired a variety of skills. Her sarcastic nature and multitude of experiences tend to find their way into her novels.
When she has free time and isn't writing, she spends as much time as she can with friends and family. To fuel her soul, she is constantly looking for new music, movies, and books to keep the writer's block at bay.
There are two other books in the series:
Mia Ryan has learned the hard way that her choices can have horrible consequences. Taking an offer that was supposed to get her life back on track was nothing but a ploy. To keep the ones she holds dear safe, she's forced to finish what she started, without any hope of finding out why she was targeted in the first place. Though Mia has Ethan by her side, she can't seem to believe in him, especially since most of his life remains a mystery. Ethan Fitzgerald has done everything in his power to prove to Mia that she can trust him, but it never seems to be enough to convince her to drop the last wall around her heart. With deep and dark secrets lurking around every corner, he has his own plan to keep Mia from any danger, but it may just shatter their love forever. There are so many questions – with even more shocking answers – and when Mia uncovers the truth, nothing will ever be the same...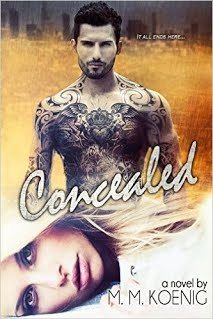 Mia Ryan's past and present are about to collide in startling ways, leaving her to question everything she's ever known about herself.
After a shocking turn of events that revealed some mind-blowing secrets, Mia becomes more determined than ever to take back her life from the darkness that's consumed her. In her pursuit for answers, she quickly discovers that parts of her past, which have always been a mystery, might be the key to saving the ones she loves…and the man that stole her heart.
Ethan Fitzgerald knows that things are never what they seem. Taking down his father's empire wasn't supposed to be a challenge—that was before Mia Ryan waltzed through his door. Forever changed by a love that reignites his purpose in life, Ethan is willing to do whatever it takes to protect Mia, and his enemies know it.
In this edge of your seat finale of the Secrets and Lies series, the stakes are higher than they've ever been before. Can Mia and Ethan's relationship withstand the malicious forces threatening them, or is letting go the answer that saves them and the ones they love? Everything comes at a cost—and it might just be true love.