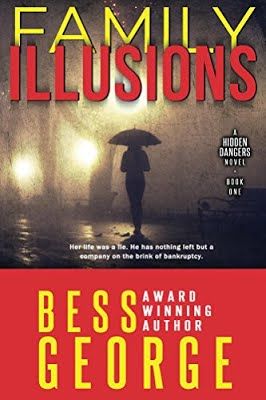 Romantic Suspense, Women's Suspense
Date Published: 09/20/2016


Her life was a lie. He has nothing left but a company on the brink of bankruptcy.


Charlie Gomez fantasizes about a better life. Raised as an illegal immigrant by a single mother, she's faced a lifetime of pain and struggle. On her mother's deathbed, she learns that everything she'd ever believed was a lie. An unexpected windfall allows her to seek answers about the past while building herself a future. But trouble is brewing with her antagonistic sexy new boss.


Jaxon Roberts was a street orphan who survived and thrived thanks to the kindness of a wealthy benefactor. But when his adopted father passes away, he's left with a major surprise: his father left a biological heir, and she's the key to his company's survival.


As tension and rivalry give way to love, dark shadows of the past put their future -- and their lives -- in grave danger. When Charlie disappears, Jaxon is faced with a choice…walk away and preserve the world he knows, or fight for a future with the one woman who can truly teach him what family is all about.
Jaxon's brain shorted out when Charlie strutted across the dance floor using a wicked looking whip as a necklace. A heavy breath sawed from his lungs when she hooked one leg around a metal pipe that ran from the floor to the ceiling and exhibited extreme flexibility by arching over backward.
She glided away from the pole and faced the crowd. The seductive smile on her face held a hint of mischievousness and a lot of naughty. He dropped into an empty chair before he embarrassed himself by falling to his knees.
Her day-to-day clothes managed to cover up an excellent figure. In what Charlie was now wearing, or not wearing, she was magnificent. She didn't have the large breasts of a typical stripper, but they were proportioned for her body. Enough to overflow a man's hands. Everything male in him wanted to jump on the stage and wrap his jacket around her exposed body parts.
Tony stood beside him with his mouth dropped open. Jaxon's breath became coarser, faster as he ground his back teeth together. He couldn't do anything about the rest of the losers in the bar, but he could make his friend quit gawking.
"Beat it. I'll wait here and take Charlie home." Jaxon's voice left no room for an argument.
"Jaxon—"
He held up one hand to stop him. Nothing he said would help at this point. "Don't."
Three minutes passed like an eternity. Her movements were slow and sexy as the strobe lights glistened on her ebony hair. Each gyration sent it swirling around her bare shoulders in the gentlest of caresses. His eyes took in the sleek heels she wore and traveled what seemed like miles up shapely legs. Sweat beaded his forehead, and he used one hand to wipe it away. His face flamed when he realized her erotic dance had gotten him hard just like every other pathetic loser in the place.
The spectacular performance was marred by a single misstep at the end when he expected her to fall face first into the audience. Who knew what she would do next? He moved closer to the raised area in case he needed to catch her. The song ended, and she headed backstage to loud clapping and whistling.
"Bring the big girl back," an inebriated patron yelled and waved a fistful of dollars.
Jaxon clenched his fists and wondered if anyone would even notice him dropping dead from a burst blood vessel. Reaching the limit of his control, he swore to the heavens above, he would climb the stage and carry her out if she tried to do another number.
An hour later, he leaned against his truck and waited for her to appear. She walked out the back door and the bouncer said something to make her laugh. He knew the second she spotted him because her stride slowed to the shuffle of a naughty child.
About the Author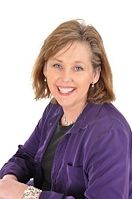 Bess George lives in Texas with her hubby and kids. Even though Bess crunches numbers for a living, she's managed to work in some unusual places over the years. The oil business, a gun range, and a golf course are a few jobs where she met all types of characters. She loves to hear stories about people finding the unexpected hero inside each of us.