YA Science-fiction/ Romance
Date Published:
November 25th, 2016
What You Believe, Can Destroy You!
William and Sydney have sacrificed everything to fortify their love, so much so that William dares to brave the depths of space to find a cure for their deadly Supernova bond, leaving both her and Earth vulnerable to Torrian Alliance attack. But with a full scale rebellion in play on Fabricius, the reality of Sydney's execution from Torrian hands is diminished, only eclipsed by the certainty of a more threats – The Third Faction and The Dagmas Clan – lead by Dominic and his insurgent recruits. With overwhelming odds mounting against them, William makes a desperate attempt to find the last of the endangered Star-children only to be captured by a new menace, where he is forced to compete in the dreaded Gauntlet of sport. Allies surge to free Fabricius, seeking alliances across the galaxy while Sydney tries to keep her identity hidden and trains to master the third phase of her Star-child evolution: Solstice. With Sarah's mysterious return home with clues to unlock the future, Noella's training and Bill's symbiotic development hope is restored, but will it be enough to unite the galaxy and destroy evil for once and for all?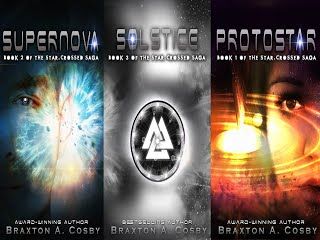 About the Author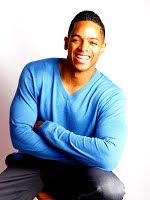 Multi-Award Winning and #1 Amazon Bestselling author Braxton A. Cosby is a dreamer who transitioned his ideas on pen and paper to pixels and keyboards. He tells stories that evoke emotions and stimulate thought. PROTOSTAR: BOOK 1 OF THE STARCROSSED SAGA and THE SECT: THE WINDGATE are currently Young Adult/New Adult series he created. He has written over 10 novels, including his new Superhero adventure book, THE CAPE is book three of the Dark Spores Series. He lives in Georgia with his amazing wife and a highly energetic Morkie named StarKozy.