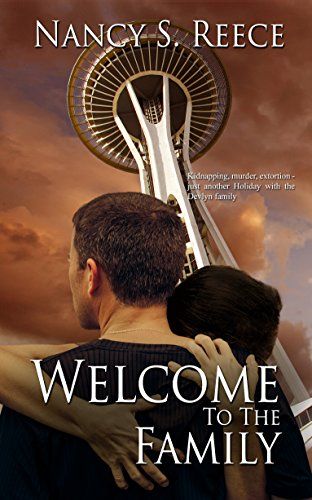 Date Published:
November 9, 2016
Raised in a dysfunctional family, Cassandra Devlyn Ferguson has tried to leave the past behind and carve out a new life with her husband, former Black Ops specialist, Sean Ferguson. Her family's shady business dealings never involved her, and she intends to keep it that way.


Sean wants nothing more than to be a devoted, loving husband. But his new job sends him to the front lines at some of the world's most dangerous spots. For years, he's blamed his Irish wanderlust for the risks, but the truth is ' he enjoys the rush of adrenaline danger brings. When the Devlyn family's mistakes come looking for Cassie, it's up to Sean to bring her home safely.


The one positive? Cassie knows all about her family's true nature and is willing to walk away from everything to stay with him. The negative? Someone wants them dead and will stop at nothing to keep all the skeletons in the closet.
Born in the North, raised in the South, Nancy S Reece grew up surrounded by books. Now living with three horses, three dogs, three cats, two children, and one very supportive spouse, when she isn't writing, Nancy can be found wandering old abandoned buildings looking for inspiration.