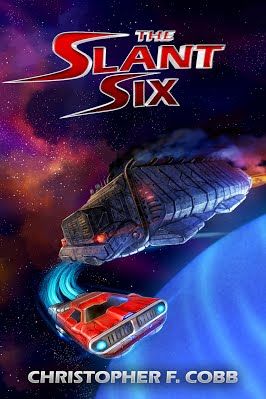 Sci-fi / space opera thriller
Date Published:
March 31, 2017
Publisher: Darkwater Syndicate, Inc.
The year is 2252 and Loman Phin is in trouble. A washed-up channelship racer turned freelancer, he hits pay dirt with his latest mission: a fortune is on the line if he can transport forty-three kilograms of human skin to a remote villa on Pluto's moon, Nix. Little does he know his very life is at stake when he gets caught up in an ancient feud, chased by a space vampire, and forced into a death-race by the king of Ceres. Meanwhile, danger is always hot on his heels in the form of a massive space freighter out for Loman's blood. With just his wits, his friends, and his beat-up cruiser, the Slant Six, Loman sets out on the most dangerous adventure of his life.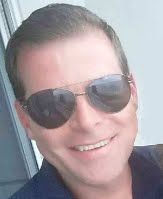 Born and raised in West Palm Beach, Florida, Christopher Cobb ventured off to the wilds of New York City for several years to experience the world of acting. Finding it a cruel and inhospitable world, he hid high in the Appalachian Mountains of North Georgia for a time. Having grown weary of snow and perilous black ice, his life path took him back home to south Florida where he earned college degrees at Florida Atlantic University. He now lives in Jupiter—the city, not the planet—with his true love and talented artist, Alicia, their two weird cats, Simon and Weezy, and his amazingly wonderful daughter, Emma. He is a member of the Bloody Pens Writers Group, as well as the Florida Writer's Association and intends on writing more exciting books for publication. All this makes Christopher a very happy man indeed. Visit him at
www.chrisfcobb.com
.