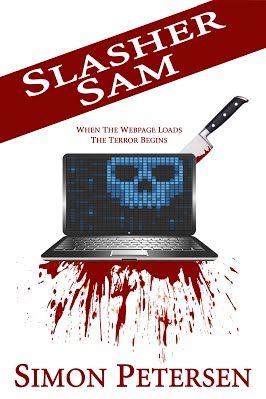 Date Published:
March 31, 2017
Publisher: Darkwater Syndicate, Inc.
Beware: this book is not for the faint of heart, the weak of stomach, or the soft of bowels. In these pages are the blog entries of one of the most depraved serial killers of the 21st century—Slasher Sam.
Taking inspiration from several generations of horror films, Sam guts countless victims in creative ways, and posts these exploits to SlasherSam.com for the world to see, putting readers so close to the action that they're practically in the splash zone when the blood goes flying.
And is there ever blood—Sam's a savvy killer, too well-versed in horror film lore to make rookie mistakes, which is why the kill count scores well into the double digits.
Visit www.SlasherSam.com if you dare, just remember: in cyberspace, everyone can hear you scream...
Simon Petersen is an experienced journalist and popular blogger from Auckland, New Zealand. By day he writes about craft beer, world travel, and professional sport; by night he dreams up horror movie scenarios that'd scare the striped sweater off Freddy Krueger. Visit him at
www.SlasherSam.com
.