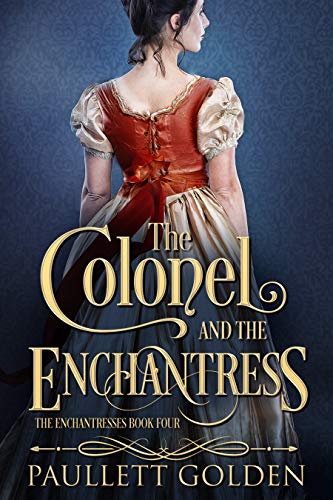 An Enchantress Novel, Book 4
Date Published:
February 14, 2020
From the shadows of war, love rises.
Lady Mary Mowbrah, daughter of a duke, fell in love with a man beneath her station. When he leaves for war, determined to earn her hand as a hero, she promises to wait for him, never dreaming the man who returns will be different from the man who left.
Colonel Duncan Starrett returns from war with honors, accolades, and a debilitating injury. As much as he still loves Lady Mary, he fears a future between them is now impossible.
​
This is the love story of Mary and Duncan as they forge a future from the shadows of the past.
Other Books in the Enchantress Novel Series:

The Earl and The Enchantress
The Duke and The Enchantress
The Baron and The Enchantress
Stretching out his legs, Duncan Starrett lay across the picnic blanket, his forearm sinking into the dewy grass beneath. His eyes met those of his love's—wide, walnut brown, framed with black lashes against alabaster skin. For nearly a year he had loved her, yet one look still made his pulse race.
"I want to come with you," she said, brushing soft fingers against his cheek.
"I'll return before you notice I've gone; a decorated hero worthy of your hand."
She pleaded with her eyes.
"The battlefield is no place for you, Mary. How could I fight for Crown and country when worrying about your safety? Not that your family would ever consent for you to follow the drum."
"Oh, Duncan, let's elope! It would be so romantic." Wistful, Lady Mary clasped her hands, looked to the heavens, and fell back against the blanket with a sigh of youthful innocence.
Tree branches danced shadows on her features. His heartbeat quickened as he leaned over her, tracing her lips with his fingertips. Leaving her behind would be the most difficult task of his life. His Mary. His love.
"Dream of my return," he said. "We'll attend the best parties, dance until our feet blister, and ride into the sunset on our fastest horses. Once I return, I'll ask permission for your hand."
She combed her fingers through his hair, sending shivers from scalp to toes. Pulling him to her, she kissed him, a gentle pout of moist lips pursed to his.
"We've lingered too long," he murmured, lost in the depths of her eyes. "Go home before they notice your absence."
As an ensign in the Light Dragoons, Duncan saw more ballrooms than battlefields, easy to do when there were no battles. He craved the clash of swords and thunder of guns. After a childhood filled with his father's romantic war stories, Duncan longed to experience the scenes for himself: hiking impossible hills, meeting the enemy with sword drawn, wading through rivers, sleeping beneath the stars. In the quiet of the night, he brandished his sabre at the darkness, practicing his moves, striking a dashing pose.
Lieutenant Starrett had yet to see war. Was this his route to heroism? Was he fated to return home an officer who had never drawn his sword?
Days turned to weeks, weeks to months, months to years.
The French were at war with themselves, launching a revolution against their monarchy. The British Army remained idle, waiting. Waiting for what? An opportune moment to fight? Duncan wanted to fight now. For too long he had waited for action. He recalled the promises made when his father purchased his first commission—the Crown would take advantage of France's weakness. When was this grand takeover? His blade was sharp, his gun was clean, and he was ready.
Captain Starrett ached with desperation to prove himself.
And then, he found war. Or rather, war found him.
The daring! The glory! The action exhilarated him.
He roared into battle, a fierce foe, heart in his throat, body tingling with excitement tinged with fear. He fought for his life, for his country, for his father, for Mary. In this moment, he was man—raw power, passionate and invigorated, victory red.
He thought himself debonair, a real hero.
With the elation of battle pulsing through his veins, he wrote to Mary. He could not very well return after wielding his sword only once. He wanted more—thirsted, hungered for more. What was another couple of years after the three he spent waiting? It was not as though he would never return.
Major Starrett dabbed the tender skin of his stomach with a wet cloth. The blade had come too close for comfort. Only now did he realize how close, as it had sliced through his waistcoat and grazed his skin. The more superficial, the more troubling. He winced with each stroke of the cloth.
However safe at camp he was, the apprehension of more bloodshed buzzed in his ears. The morning would see the fighting renewed. His limbs were clammy from the cold sweat all too familiar both post- and pre-battle. Tonight, he would dream of holding Mary, inhaling the aroma of her lavender-scented hair, savoring the feel of her velvet skin.
He trudged with throbbing feet, overwrought muscles, and pounding head, disillusioned by war. Lost were his dreams in a sea of red, bathed in the glow of regimental coats mingled with blood. This was not heroic. This was not glamorous. This was a horror show of vacant stares and flashing steel. He was Charon, ferrying sons from their mothers and husbands from their wives. No longer did he crave the battlefield with its death and guilt.
And yet, he still craved the valor, the camaraderie, the rhythm of the drums, the scent of victory, the sounds of gallantry.
Atop his stallion Caesar, Lieutenant Colonel Starrett of the Light Dragoons led his men into battle. British, Dutch, and Austrian troops launched against the French, a proper invasion of a weakened and ruler-less country. With sabre at the ready, he leaned forward and squeezed his calves to the hot horseflesh, signaling his mount to charge. The formation was tight, mere inches between cavalry riders. A roar of power erupted as they broke through infantry lines, slashing an opening for the foot regiments.
There was no greater feeling than a horse beneath him, an inseverable bond between beast and man. Only his legs and weight signaled his horse's movements, for his hands wielded weapons of war rather than reins. His horse was an extension of himself.
Boxtel was a fierce and bloody battle, but Duncan was untouchable atop his stallion.
Colonel Starrett shivered. More men had died from exposure than battle; a harsher winter they had not seen. With white clouds for breath, they prepared to defend the frozen waters of the Lower Rhine. The horses pawed the iced earth, ready. He stroked Caesar's neck, his hand trembling.
The enemy lined the opposite bank, muskets aimed, bayonets fixed.
Ignoring the smell of fear in the air, Duncan signaled his regiment with his sabre.
Time slowed. Seconds stretched to infinity between spur and charge. Duncan's attention funneled. He knew only the hoofbeats of his horse, the song of bullets, and his steady breath.
The cavalry hoofed alongside their field commander, an impenetrable wall of horse muscle and blades.
Convinced the Holy Spirit was on their side, the enemy marched across the frozen water.
Steel clanged and men cried as the dragoons broke the line at the riverbank.
A moment of victory before it all went wrong.
Another line crossed the river, muskets aimed, bayonets fixed. Another line behind them. And another. His regiment, decimated by the cold, chattered their teeth along the river's edge as they watched the endless onslaught of Frenchmen.
Retreat! The cry echoed through the ranks, the survivors running or fighting their way back to safety.
Duncan, one hand wielding his sabre, the other holstering his Elliot pattern pistol, nudged Caesar to about-face. Without further encouragement, the horse turned and retreated, the whole of the allied troops doing likewise.
His one thought: get the men to safety.
A slap to his lower back broke his focus. He looked to either side, expecting to see one of his men. Leaning forward to quicken the pace away from the river, he felt a tightening pressure along his spine, warming as it twisted, a fire poker sinking into his flesh then tugging.
The scorch spread, hot and wet.
As he straightened, slowing his mount, he felt winded, the air knocked out of his lungs. He panicked, struggling to breathe.
Before him, arm outstretched, hovered an ethereal Mary. His Mary. His ladylove. Even as he reached out to her, his head swam in a dizzying vortex. Their fingers touched as he slumped against Caesar's neck.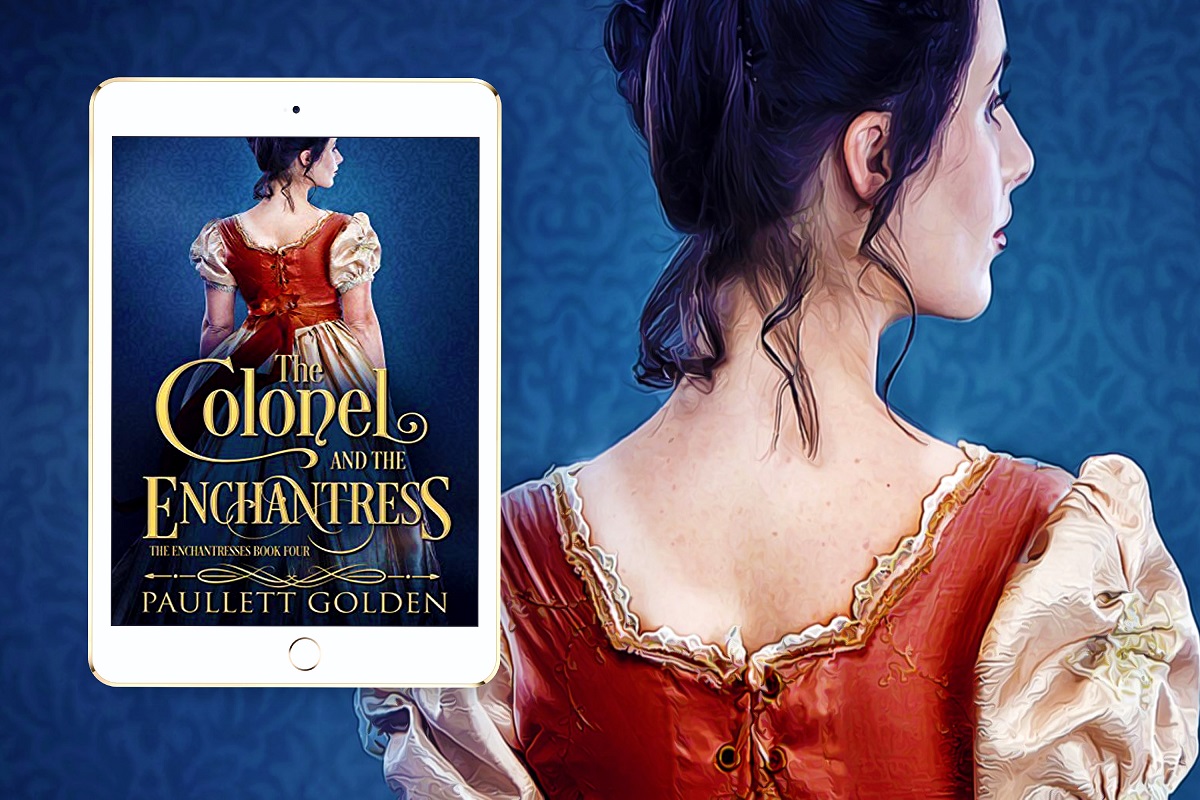 About the Author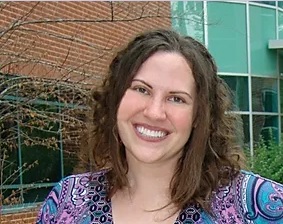 Celebrated for her complex characters, realistic conflicts, and sensual love scenes, Paullett Golden puts a spin on historical romance. Her novels, set primarily in Georgian and Regency England with some dabbling in Ireland, Scotland, and France, challenge the norm by involving characters who are loved for their flaws, imperfections, and idiosyncrasies. Her stories show love overcoming adversity. Whatever our self-doubts, love will out.