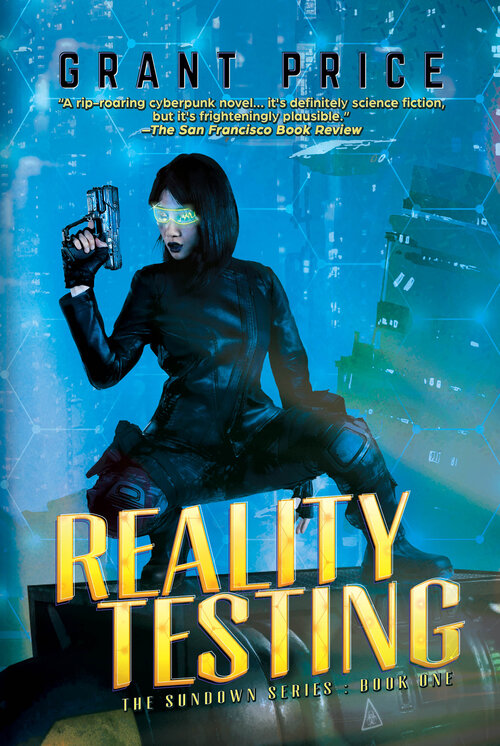 Cyberpunk
Date Published: 01-27-2022
Publisher: Black Rose
Welcome to Berlin. Population: desperate. In the throes of the climate crisis the green tech pioneers are king, and if you aren't willing to be their serf then you're surplus to requirements.
Carbon credit for sleeping on the job. That's the offer a dreamtech puts to Mara Kinzig, and she jumps on it. After all, the city ain't getting any cheaper.
Then somebody changes the deal while she's dreaming in the tank.
Now Mara has a body on her hands, an extra voice in her head, and the law on her tail. Only the Vanguard, a Foreign Legion of outcasts seeking an alternative path in the dust between the city states, might be able to help her figure out what went wrong. First, though, she'll have to escape the seething streets of Berlin alive.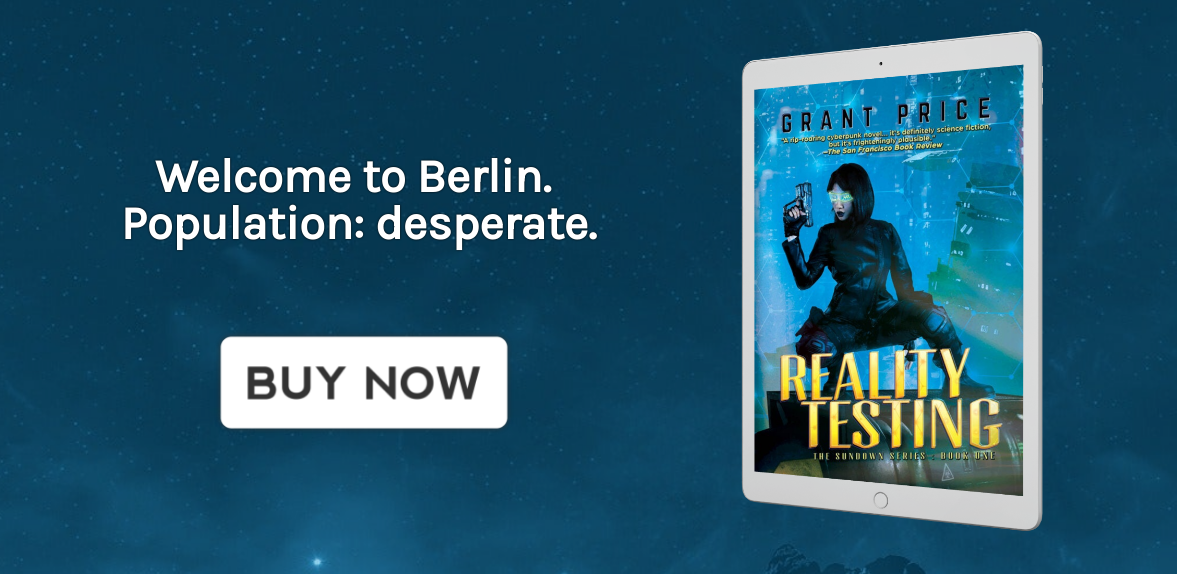 About the Author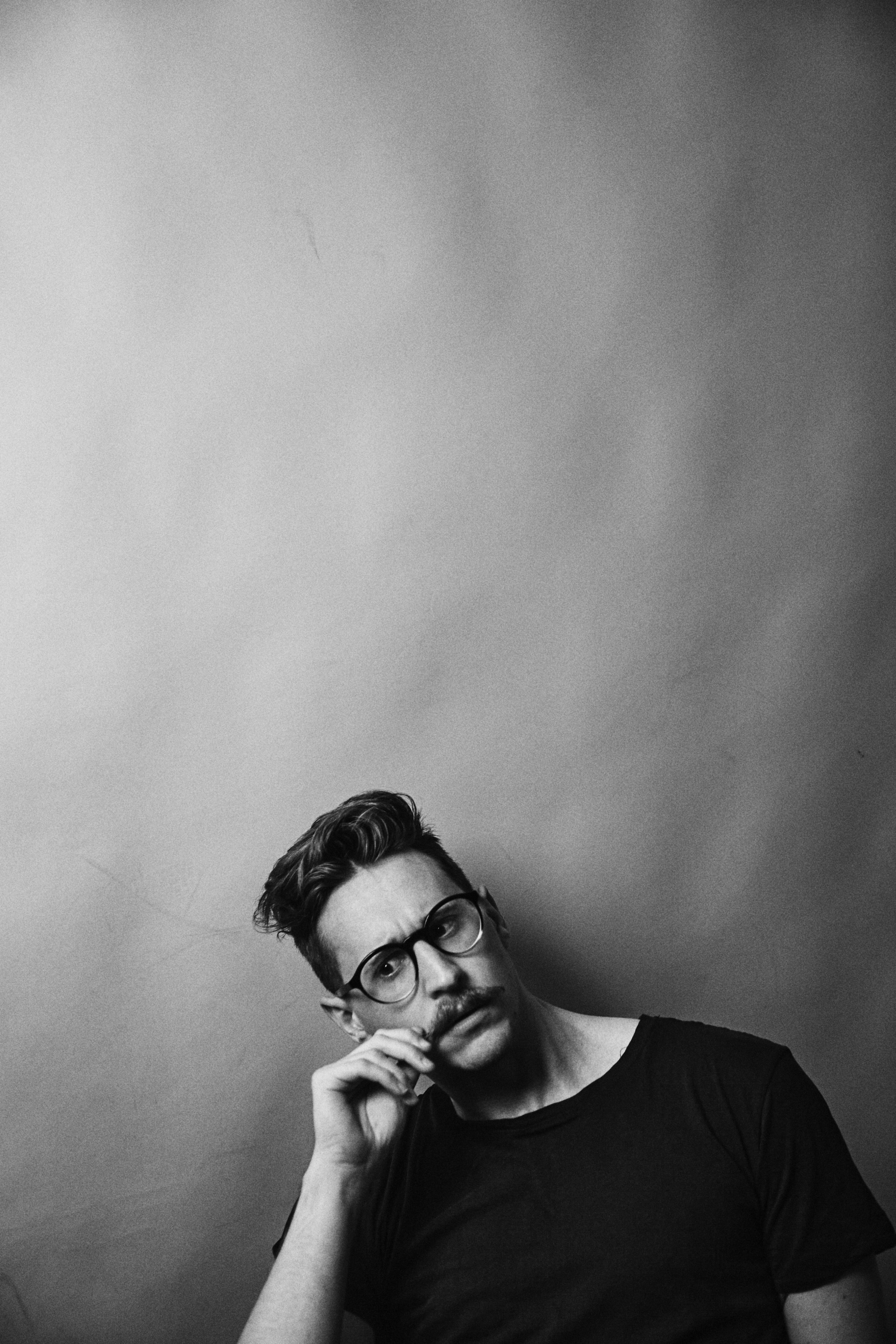 Grant Price is the author of three novels: Static Age (2016), By the Feet of Men (2019) and Reality Testing (2022).
He has lived in Berlin, Germany, for too long.
Contact Links
Instagram: @mekong_lights
Purchase Links
a Rafflecopter giveaway