Children's Fiction
Date Published: July 29, 2021
Will Zoey become lunch?What happens when a Zebra meets a Lion? Does the Zebra run? Does the Lion win? Find out what the future holds when this unusual pair meet for the very first time.This book will help your child realize we are better together... Our differences make us stronger!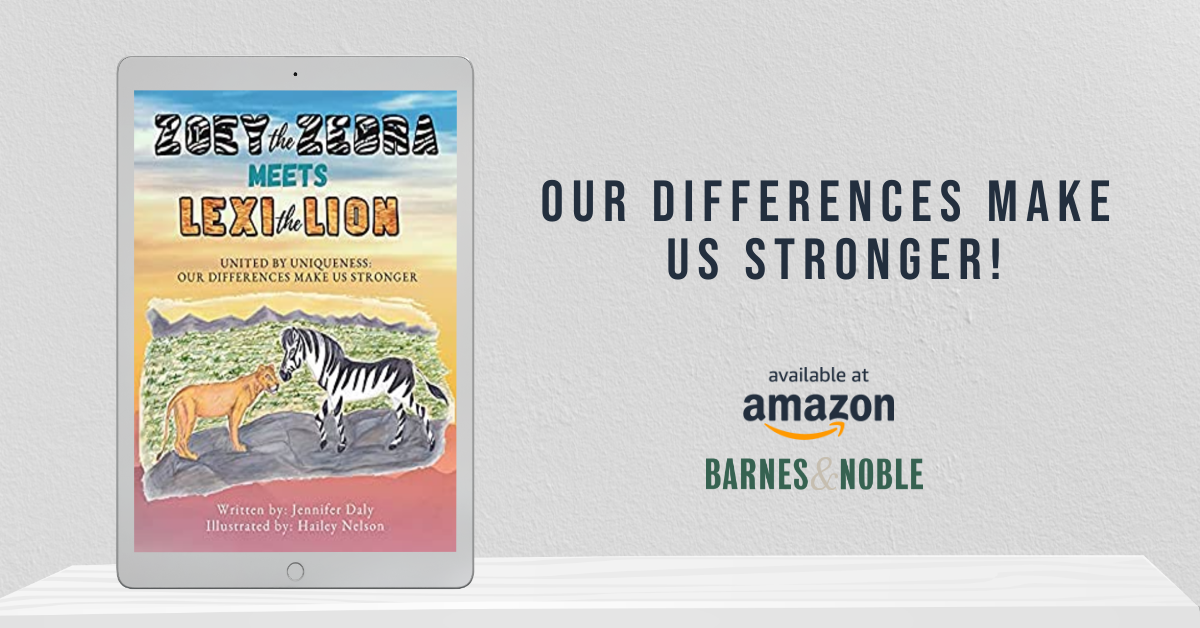 About the Author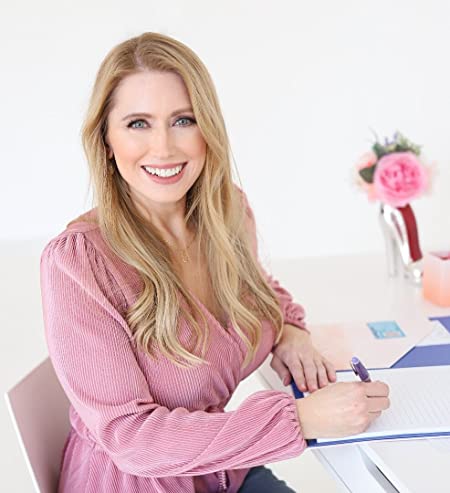 Jennifer lives every day with all things that sparkle. She is a girl Mom of two angels, Zoey and Lexi, and has been married to her hot firefighter husband, Daniel, since 2007. The Team Daly four-pack resides in the Dallas, Texas area with their hairy, 90 lb. German shepherd, Duke, who thinks he is a lap dog. Jennifer is a master level Certified Life Coach with an MBA, and founder of Cheering On Moms where she utilizes her background to encourage Moms to pursue their dreams. Jennifer knows she must walk the talk, so she stretches herself through pageantry and is the current 2021 Mrs. Diamond Universe, 2021 Mrs. Collin County, and held the title of 2018 Mrs. North Texas. Cheering from middle school through the professional level, Jennifer knows God has called her to keep cheering and specifically encouraging those in their faith! You can find her at
CheeringOnMoms.com
and @Cheer.Daly everywhere else.
Hailey Nelson is an artist and illustrator. She is the owner of Wild North Illustrated, LLC, an illustration and fine art company. Her illustrations and designs are inspired by nature and focused on providing beautiful artwork to authors, readers, and art lovers around the world. Hailey is a married mother of three boys living in western Wisconsin, where she enjoys spending time outdoors with her family. You can find Hailey at wildnorthillustrated.com. --This text refers to the hardcover edition.
Contact Links
Purchase Links
March 1 - Lisa's Reading - Spotlight
March 2 - Girl With Pen - Excerpt
March 3 - The Faerie Review - Spotlight
March 4 - Our Town Book Reviews - Spotlight
March 6 - Nesie's Place - Excerpt
March 7 - Sapphyria's Book Reviews - Spotlight
March 8 - Library Lady's Kid Lit - Review
March 9 - Book Corner News and Reviews - Spotlight
March 10 - The Avid Reader - Interview
March 11 - Book Junkiez - Spotlight
March 14 - On a Reading Bender - Review
March 15 - Tea Time and Books - Spotlight
March 16 - My Reading Addiction - Interview
March 17 - Nana's Book Reviews - Spotlight
March 18 - Momma Says to Read or Not to Read - Spotlight
March 21 - Sandra's Book Club - Review
March 22 - Book Reviews by Virginia Lee - Spotlight
March 23 - The Indie Express - Review
March 24 - Liliyana Shadowlyn - Spotlight
March 25 - RABT Reviews - Wrap Up