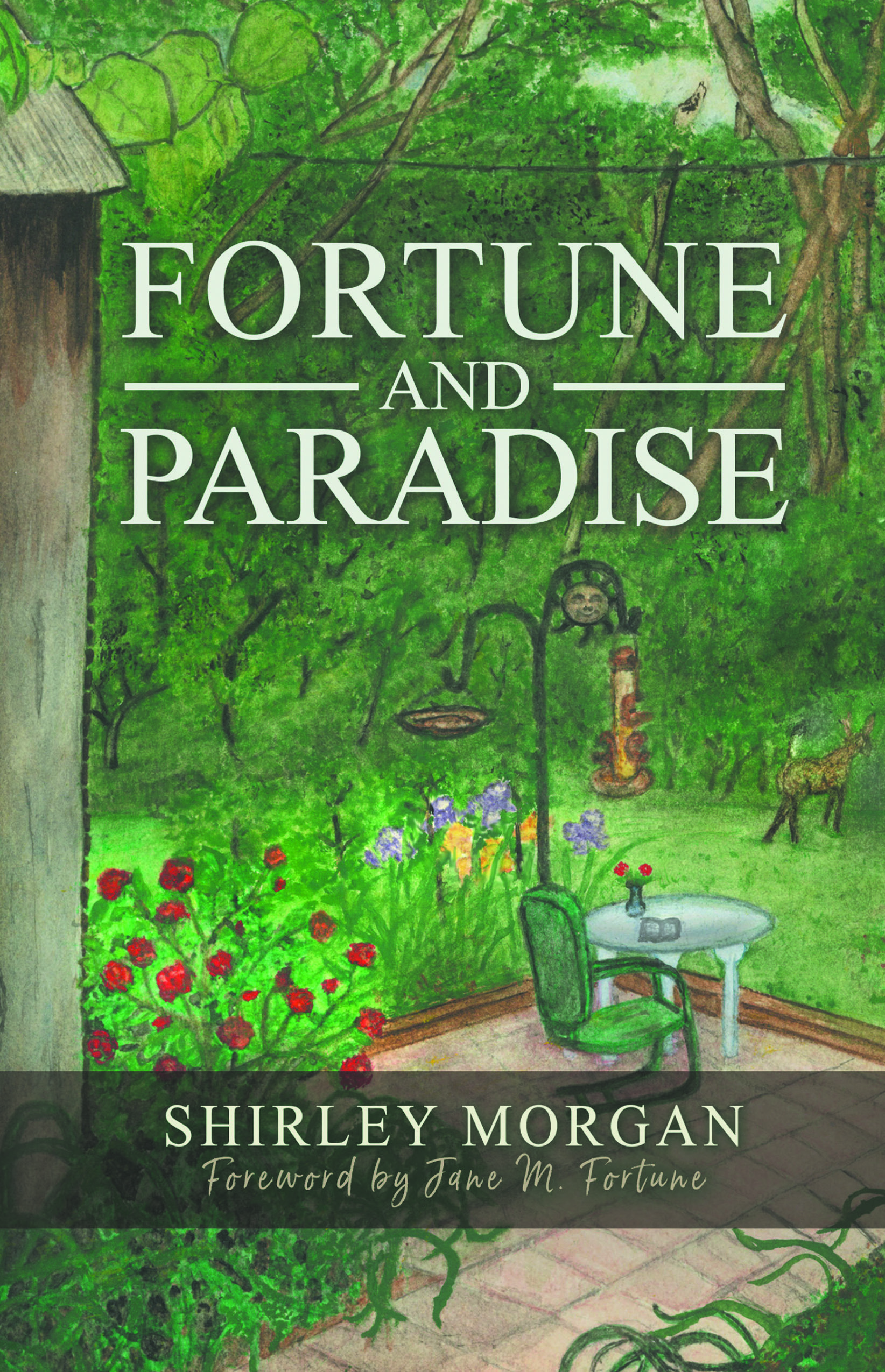 Christian living, Personal Memoirs, Inspirational
Date Published: June 14, 2022
Publisher: Clay Bridges Press
How does a divorced, young mother go from broken, penniless, and desperate to Fortune and Paradise? You won't want to miss a minute of this story of the challenging situations she faced throughout her life and how God continued to lead her to victory!
Shirley Morgan gives you a bird's eye view of what it was like growing up on a farm in the country, moving to France as a young military spouse, trusting God for provision as a single mother, persevering through difficult life lessons, developing as an artist, miraculously healed from stage 4 breast cancer, and becoming a Missionary at age 80! You will love these real, true-life experiences and be inspired to overcome your own trials with faith and trust in your loving Father God.
Don't miss this delightful memoir of the dynamic power of simple faith!
I PRAYED FOR A JOB. Father God provided one through a woman whose last name is FORTUNE! I PRAYED FOR A HOUSE. Father God provided one through a woman whose last name is PARADIS! I PRAYED FOR MONEY. Father God sent checks in the mail! I PRAYED WHEN I WAS DIAGNOSED. Father God healed me from stage 4 breast cancer!
God Listens! God Loves Us! God Answers!
He did it for me and He can do it for you!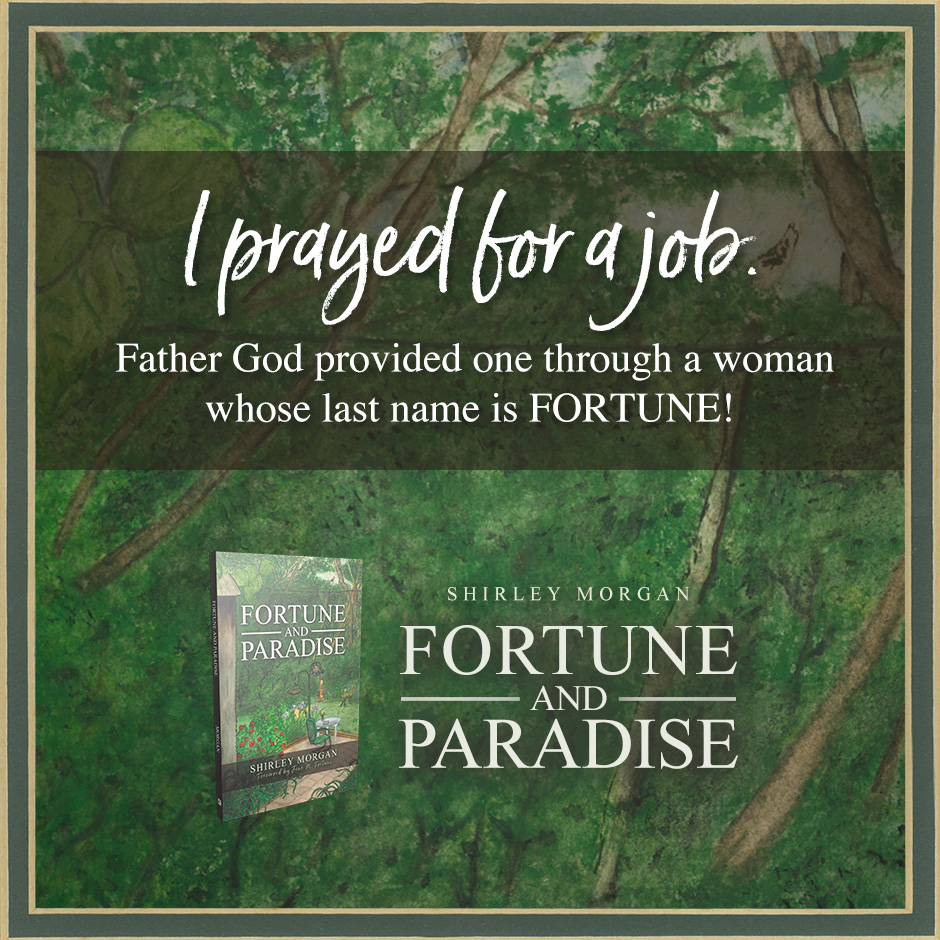 About the Author
Shirley Morgan is a farm girl from Roanoke County, Virginia. She married a soldier, and while he was stationed in France, they traveled through Europe. In addition, she traveled on two mission trips to India. In the U.S., she has traveled all over the East Coast, from the Mississippi to the Atlantic and Maine to Florida. Now she is a Missionary at the Mill Mountain Star!
What began as a desperate plea to God about how to generate finances after a divorce, became an open door into God's heart—from which has poured out too-numerous-to-count answered prayers! Shirley was diagnosed with stage four breast cancer; hospice was called in—but God healed her! She needed a job, and God sent a woman by the last name of FORTUNE to help her. She needed a home, and God sent a woman by the last name of PARADIS to help her. She began visiting the Mill Mountain Star (which her uncle and cousins, the Kinseys, designed), and telling how God healed her to people from all over the world—one hundred and nineteen countries so far! She did many paintings in the 90s. God told her to put Scripture on some of her paintings and call them her Memorial Paintings. Shirley began giving them away, if interested, to visitors at the Star who had listened to her healing story. Her paintings with God's Word went back with those visitors all over the world.
Shirley is now eighty-five: a mother of three, a grandmother of ten and a great-grandmother of seven. At one time she was a foster mom. Her volunteer work has included: a jail ministry, Certified J&D Court Family Counselor, Certified for General District Court Mediation to receive referrals, a Notary Public, and nursing care for others. Shirley was employed thirty plus years in the workforce, which included: working as a Certified Dental Assistant & Prevention Therapist, retiring after ten years from General Electric, Receptionist for the Southwest Virginia U.S. Attorney's Office, Intake Assistant at a Christian counseling center, and various other office positions. For fun Shirley has enjoyed: writing, cooking, sewing, gardening, painting, homemaking, being a beautician for family and friends, doing "handyman" repairs, playing the piano (once, she learned how to play the banjo!), and of course reading her Bible—all the while talking to Father God. She wants to encourage you:
"If Father God can talk to a farm girl like me—every day—and answer my prayers about my life, my health and everything else, He can do the same for YOU!
As grateful as I am to be healed and walking in divine health, even more precious is knowing Jesus as my Savior, that He died for my sins, and I am able to tell others about Him, and have my paintings with His Word go all over the world."
—Shirley Morgan
"The Star Lady"
Contact Link
Purchase Links