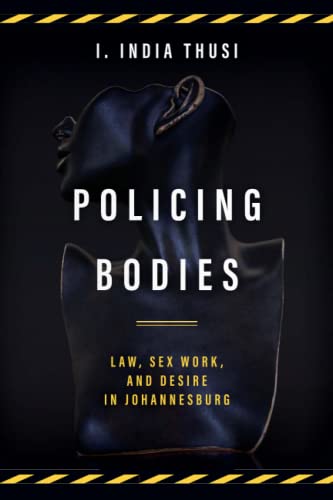 Law, Sex Work, and Desire in Johannesburg
Nonfiction / Law
Date Published: December 21, 2021
Publisher: ‎Stanford University Press
Sex work occupies a legally gray space in Johannesburg, South Africa, and police attitudes towards it are inconsistent and largely unregulated. As I. India Thusi argues in Policing Bodies, this results in both room for negotiation that can benefit sex workers and also extreme precarity in which the security police officers provide can be offered and taken away at a moment's notice. Sex work straddles the line between formal and informal. Attitudes about beauty and subjective value are manifest in formal tasks, including police activities, which are often conducted in a seemingly ad hoc manner. However, high-level organizational directives intended to regulate police obligations and duties toward sex workers also influence police action and tilt the exercise of discretion to the formal. In this liminal space, this book considers how sex work is policed and how it should be policed. Challenging discourses about sexuality and gender that inform its regulation, Thusi exposes the limitations of dominant feminist arguments regarding the legal treatment of sex work. This in-depth, historically informed ethnography illustrates the tension between enforcing a country's laws and protecting citizens' human rights.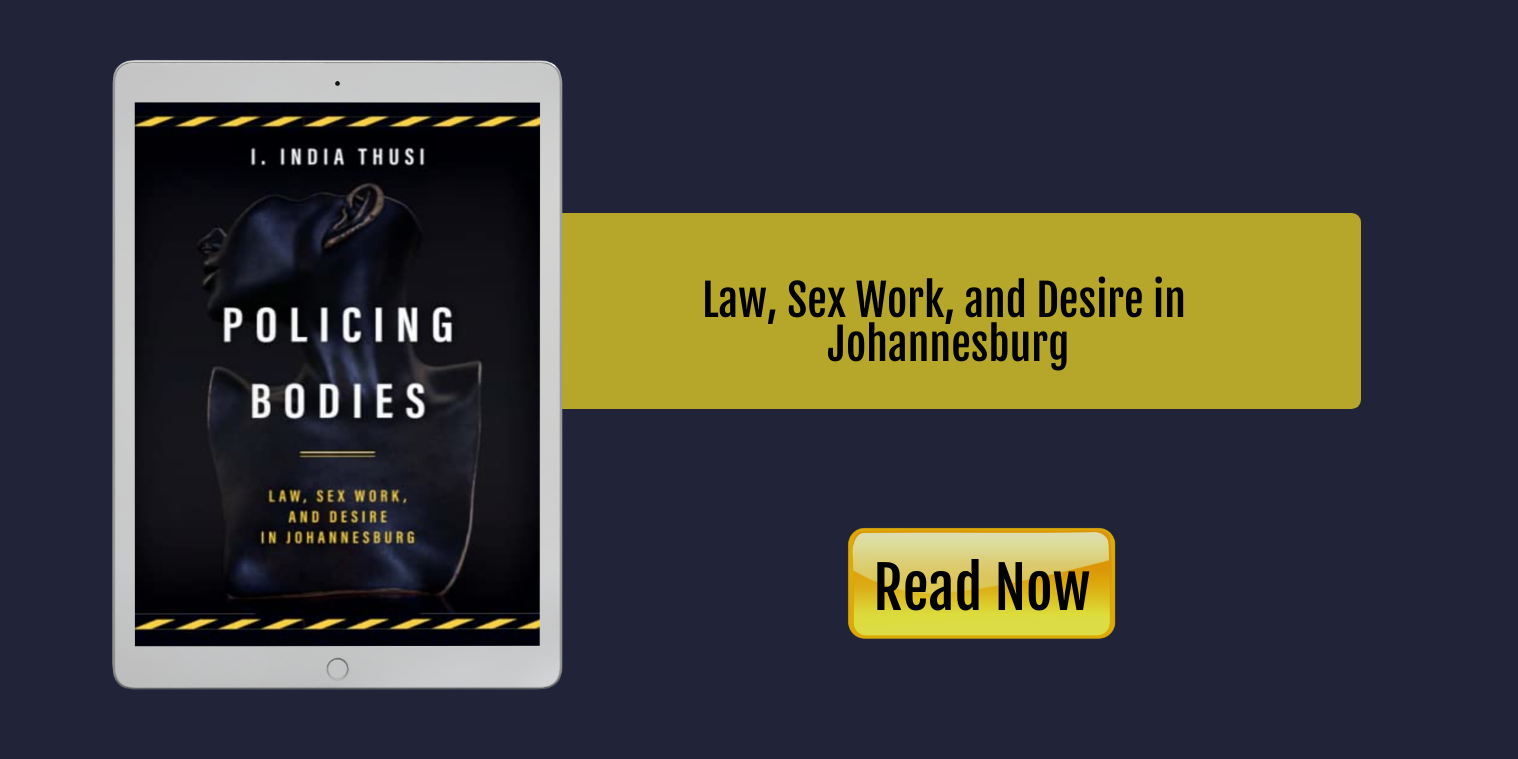 About the Author
I. India Thusi is Professor of Law at Indiana University Bloomington Maurer School of Law, with a joint appointment at the Kinsey Institute. She has worked with the ACLU, Human Rights Watch, the Center for Constitutional Rights, and The Opportunity Agenda.
Start reading Policing Bodies: Law, Sex Work, and Desire in Johannesburg on your Kindle in under a minute.
Purchase Link
June 17 - RABT Book Tours - Kick Off
June 18 - Tea Time and Books - Spotlight
June 19 - The Avid Reader - Interview
June 20 - Nana's Book Reviews - Spotlight
June 21 - Texas Book Nook - Review
June 22 - Novel News Network - Review
June 23 - Momma Says to Read or Not to Read - Spotlight
June 24 - Book Reviews by Virginia Lee - Spotlight
June 25 - Books Blog - Spotlight
June 26 - Nesie's Place - Excerpt
June 27 - RABT Reviews - Wrap Up