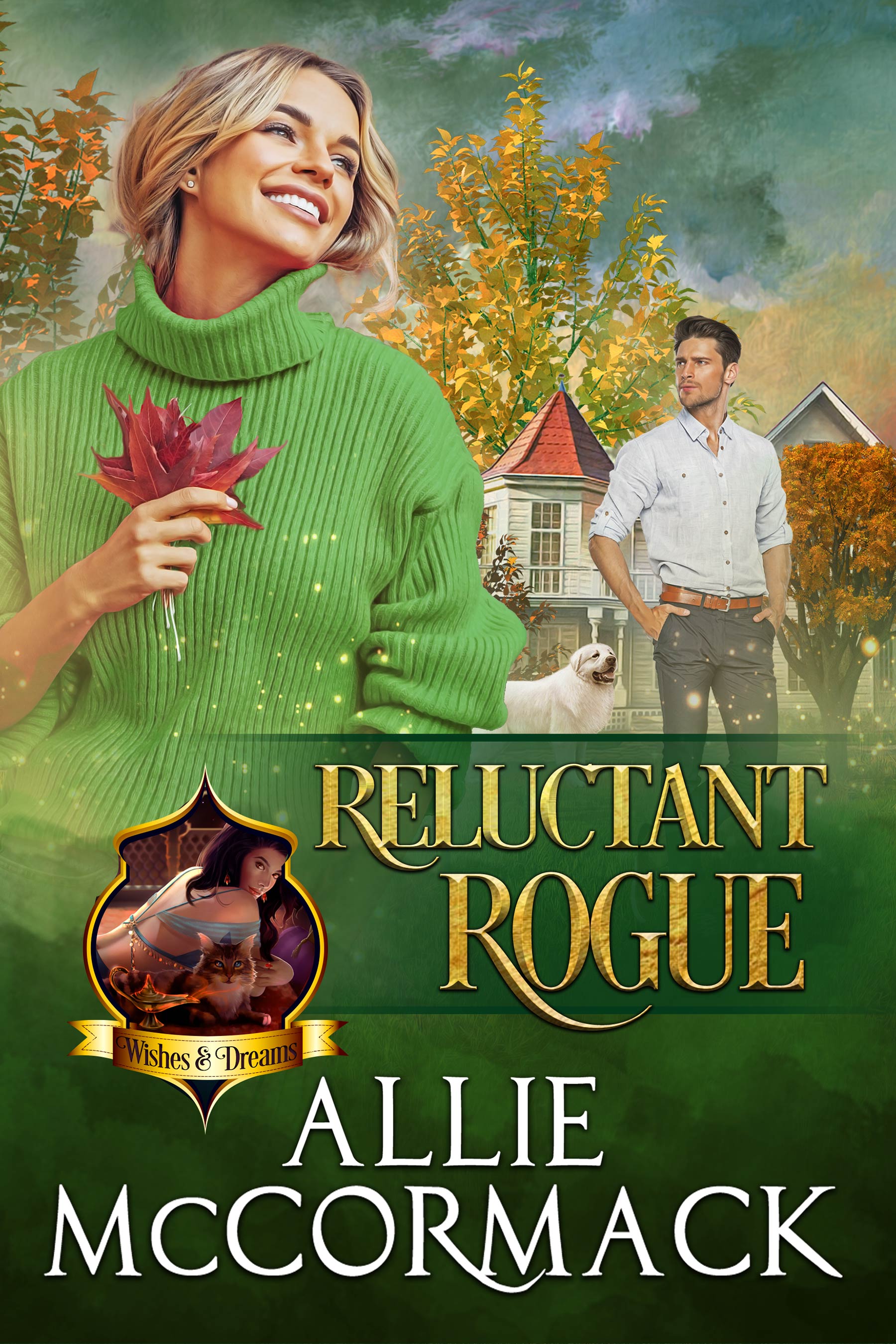 Wishes & Dreams, book #5
Paranormal Romance
Date Published: 08-08-2023
Naomi had grown up in a family of rogue shifters… women who stalked men, seduced them, then after a night of passion, Changed to their animal form and ripped the man to shreds. She'd always been taught that she was destined to be a killer, that one day men would be mere prey for her. She was determined never to become a Rogue… even if she had to do something desperate.
Liam, a Great Pyrenees shapeshifter, is the new veterinarian at the Country Vet Clinic. When he's called to a nearby zoo to care for an ill clouded leopard, he discovers she is, in fact, another shifter. Even more, she's the niece of Beatrice, the rogue who had terrorized the shifter women in the area for the last year. But Naomi doesn't seem like a rogue to Liam, and the shifters rally to her support, freeing her from the zoo and embracing her into the community.
Naomi loves her new life in the Hudson Valley at a lovely bed and breakfast, but she has to fight her growing feelings for Liam. He has absolute confidence in her, that she will never turn Rogue. But she is afraid to trust that. How can she give in to the magnetic attraction between them, when it could mean very Liam's life?
Excerpt
Despite the chill of the early November morning, Liam McConnell let down the window of his Jeep Compass. Grateful to be leaving behind the pollution of Manhattan, he took in deep breaths of the crisp, fresh air.
After spending the past year doing his internship in New York City, he was more than ready to get out of the city, into the semi-rural, heavily wooded areas of the Hudson Valley, an hour's drive north.
All his worldly belongings were packed into the back of his Jeep. He'd been assured there was an inn nearby where he could stay until he found a place to live, so he'd just thrown everything in his vehicle and headed north. The meeting he had in half an hour wasn't quite an interview, nor quite a first day at work. The North American Council for Shifters had arranged for him to do his residency at the Country Veterinary Clinic, so he had the job, but this was his first meeting with the partners of the practice.
All of them were human, but they knew about shifters.
He had to admit that curiosity rode him about those in the clinic, or associated with it. Two of the human partners were engaged to Others; one to a Djinn, of all things! And another was engaged to Katerina Kazakis, the fashion designer who was also granddaughter to the Warden of the Northeastern U.S. The entire, huge, Kazakis clan were Maine Coon cat shifters, everyone knew that. Katerina's two siblings also lived nearby, and there was apparently a clowder of bobcat shifters in the area.
It was unusual for so many cat shifters to be congregated in one area, and he couldn't help grinning. The grin faded, though, as he thought of the grim news he bore. The Warden, Maroulla Kazakis, hadn't wanted to relay the news over the phone, so he was charged with delivering it in person.
His GPS chirped at him to exit the Parkway, and he flicked on his turn signal. Ten minutes later, following the directions from his GPS, he turned into the driveway of the clinic. It was a long, low brick building with cheerfully painted shutters. Approaching the clinic, the driveway split left and right to parking lots on either side, while a sign post sent dog owners to
the left, and cat owners to the right. O-kaaay, separate entrances for dogs and cats. Good idea, and one he hadn't seen before. Amused, he turned to the left, and parked outside a door that bore a large sign announcing,
"DOGS."
Entering the clinic, he noted with approval the cleanliness of the wide, well-lit hallway leading to a cheerful reception desk where three ladies were stationed, one on the phones and two immersed in patient charts.
"Liam McConnall," he told the pretty redhead who greeted him. "I've an appointment at nine."
"Oh yes!" She put down the stack of folders she'd been putting into some kind of order, and came out from behind the counter. "They're expecting you. Let me take you back… is it Dr. Shelton's office?" She broke off to ask one of the other women, shook her head.
"No, they decided on Dr. McCandliss' office. It's bigger."
"No it's not," the third woman put in. "It's just emptier."
All three women laughed.
"That's because Dr. McCandliss has another office in the barn out back, and that's what he uses," the red-head explained, leading him down another hallway where rooms branched off left and right. "He sees horses and livestock, usually. I'm Tamera Austen, by the way."
"Nice to meet you."
Opening a door at the end of the corridor, she ushered him in.
"Dr. McConnell is here," she told them. Then, giving him an encouraging smile, she turned and headed back to reception.
Liam blinked a bit, not having expected quite so many people. It took a moment to realize that his first impression of a crowd was erroneous; there were only four people rising to their feet as he entered. It only seemed crowded in the small office that contained only a table and some chairs. The table, however, contained a large carafe from which the enticing aroma of coffee arose, and a tray with cream and sugar, cups and stir straws, as well as a bakery box of pastries.
He was greeted first by a young woman with short, sleek black hair, and the wide golden eyes that marked her as a Kazakis.
"You must be Katerina," he told her. "Your grandmother would have looked just like you when she was your age."
She smiled, but seemed puzzled, staring at him in what appeared to be confusion. Then she shook her head, and turned to the others.
"Yes, I'm Katerina." She turned and gestured to the others. "And this is Troy Shelton, Suzanne MacPherson, two of the partners here, and Suzanne's husband, Mac."
"Please, help yourself to some coffee and pastry if you like," the big vet, Troy, said to him, but Katerina was still staring at him oddly.
"You're an intern?" she finally blurted out in astonished tones.
Liam laughed. "I get that a lot. I felt like an old dude when I was in vet school, compared to the others. But I wanted to finish medical school first."
Suzanne looked as bewildered as Katerina felt. "Medical school?"
Liam stared at them, and they stared back. He shook his head with a humorous quirk of his lips.
"I'm guessing Maroulla didn't forward you my resume?"
They all looked at each other.
"I didn't even think to ask," Troy admitted.
"Oh, my God, this is so unprofessional of us," Suzanne dropped her head in her hands.
Katerina noted that Liam was looking more amused than offended.
"In our defense," Troy told Liam, "We're all still reeling a bit from finding out that there is such a thing as shapeshifters."
"Are such things as," Katerina corrected helpfully.
"Let's try this again." Troy stood up, holding out his hand. "Troy Shelton.
They shook hands and Suzanne followed suit. "Suzanne MacPherson, and this is my husband, Mac. Douglas McCandliss, our other partner, planned to be here, but he had an emergency call."
"He's the equine vet, isn't he?" Liam asked.
Troy nodded. "He has to go to most of his patients, rather than them come to us."
Mac held out his hand. "I work at another clinic, so I'm not here in any official capacity."
"You're totally here out of curiosity," Suzanne told her husband, and he laughed, not bothering to deny the allegation.
About the Author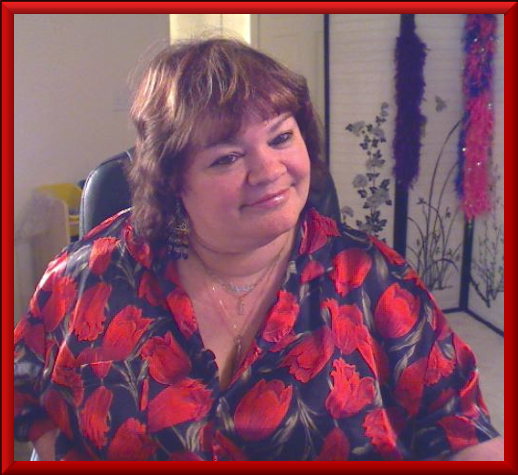 Allie McCormack is a disabled U.S. military veteran, now pursuing her life-long dream of being a writer. Allie has traveled quite a bit and lived many places all over the U.S., as well as a year in Cairo, Egypt as an exchange student, and a year in Saudi Arabia under contract to a hospital in Riyadh. Allie now lives in wine country in beautiful southern California with her family and two rescue cats.
Allie says: "A writer is who and what I am... a romance writer. I write what I know, and what I know is romance. Dozens of story lines and literally hundreds of characters live and breathe within the not-so-narrow confines of my imagination, and it is my joy and privilege to bring them to life, to share them with others by writing their stories."
Contact Links
Purchase Links