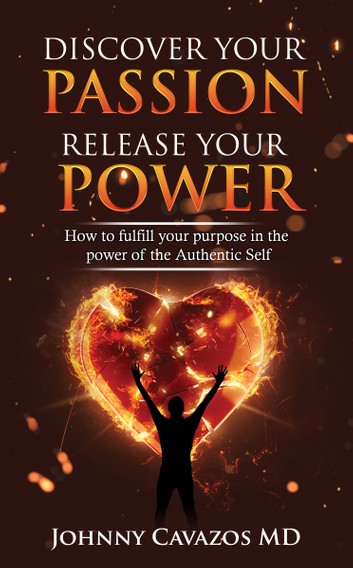 The Authentic Self, Book 2
Non Fiction / Self-Help
Release Date: July 1, 2020
Publisher: Deaf Dog Publishing
75 million people in this country, or half of the working population, would change jobs or careers in a heartbeat if given the choice. Are you one of them?
Why are we so unhappy in our work lives? Do you feel like you are just trying to survive the daily grind during the week, just so you can get to the weekend? Is it hard for you just getting out of bed so you can get to a job that seems like sheer drudgery? How do we find the spark that seems to be missing in our lives?
We all want more energy and want to be excited about our jobs and the things we are spending time and energy on, but yet it seems clear that there is a pervasive lack of enthusiasm, drive or energy in the people around us at home and in our jobs. People seem to be going about their lives unplugged and unengaged in the spiritual power and unique energy given to each and every one of us. Power and energy lie within our unique, God given passion.
In the second book of the Authentic Self series, Discover Your Passion, Release Your Power, Dr Cavazos guides us onto the next leg of this exciting journey forward to our Authentic Self. One critical aspect of this path towards discovery and fulfillment is the absolute requirement of finding and releasing the power of passion. In this book, you will:
1. Identify the essentials of your unique passion
2. Unlock the power of self-motivation
3. Uncover your own personal drive to thrive
4. Begin to use focus and determination to reach critical goals
5 Harness the skills of goal management for well-being, joy and fulfillment
6. Find the value, protection and guidance that passion and purpose bring
7. Learn why millions of people abandon New Years resolutions within 6 weeks
8. Discover the 18 sources of physical and spiritual power available to each and every one of us
Drawing examples from inspiring leaders and people who have been successful in business, music, science, sports and the arts, Dr. Cavazos will help you examine your own life and experiences to enlighten you on this captivating and invigorating trek to releasing the spiritual and physical power that is bubbling within you, waiting to be released and unleashed.
If you truly believe that you have a unique God given purpose, but you are having a tough time finding that purpose or the energy or drive to fulfill that purpose, then this is the book for you. There is an exciting, empowering and spell binding adventure waiting for you that will bring peace, joy and a sense of fulfillment and well-being that you had no idea even existed. Discover Your Passion. Release Your Power. You won't regret it.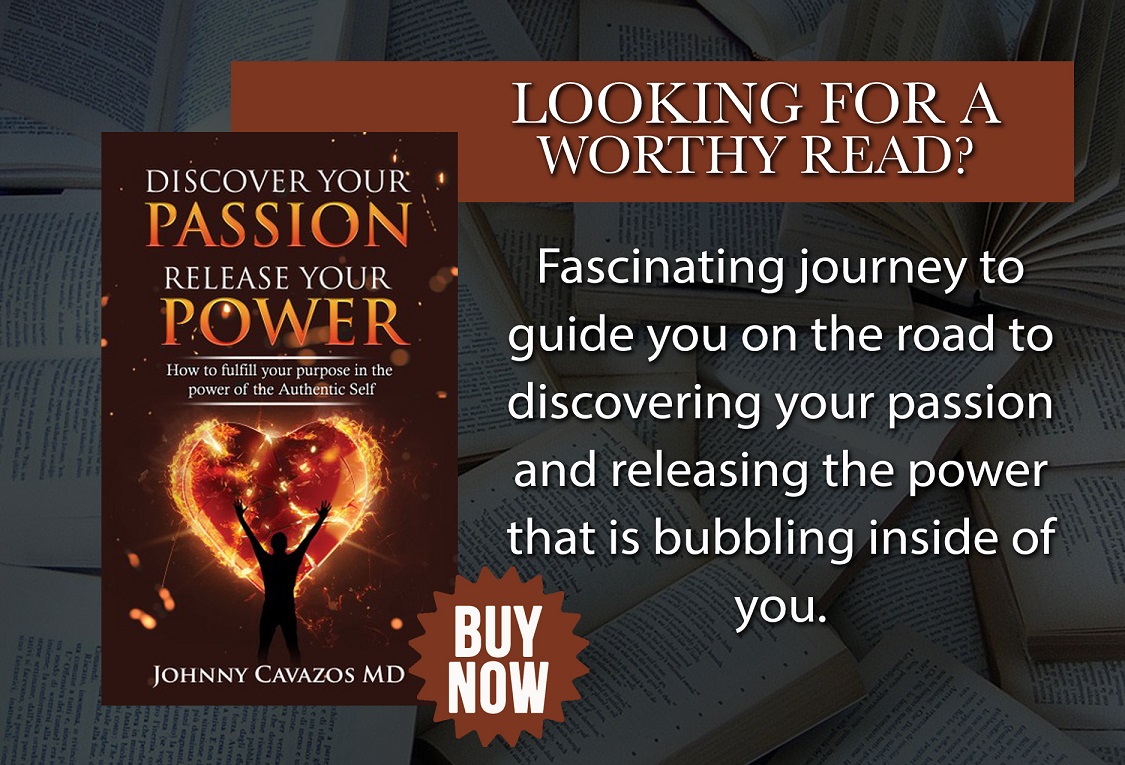 Other books in the Authentic Self Series: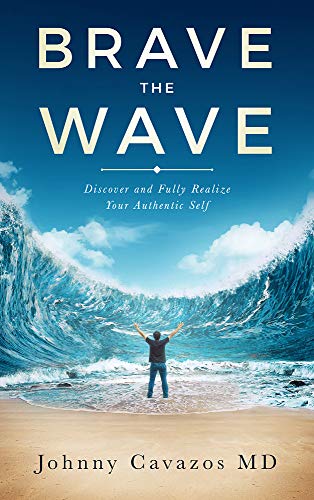 Brave The Wave
The Authentic Self, Book 1
Release Date: April 2019
Publisher: Deaf Dog Publishing
Anxious? Stressed? Confused? Looking for Solutions?
As a practicing physician for twenty years, that is exactly the situation that Johnny Cavazos was in. What stunned and shocked him the most was one inescapable fact. He didn't know what he didn't know.
As he describes it, "The best analogy I can offer is that it's like taking your car to the mechanic to replace a faulty fuel pump and he hands you the keys to a brand new Mercedes Benz and says, "take it, it's yours." (That's how Elvis used to give away cars.) There is more value here than a new Mercedes."
In this poignant and riveting account of his decade long journey of discovery, you will be entertained while gaining valuable insight to help you understand and actually appreciate the waves, trials and storms that we all encounter in our lives.
This inspiring narrative of personal experiences will reveal useful and practical approaches to help increase joy, clarity, love and personal peace in your life. This book makes for a fascinating, powerful and uplifting read that can inspire each of us to reach for heights we never thought attainable.
With brutal honesty and humor, Johnny uses short vignettes from the medical world and from the captivating world of near-death experiences to take us on a journey that is spell binding, powerful and life changing.
Writing in a comfortable and warm style, Johnny takes us on this trip into spirituality, faith and the near death experience as he unpacks ideas that will open up an experience of clarity and vision you didn't even realize existed.
Brave the Wave will share valuable insights that will have a personal and powerful impact on every relationship you have, bringing benefits to you and everyone around you.
About the Author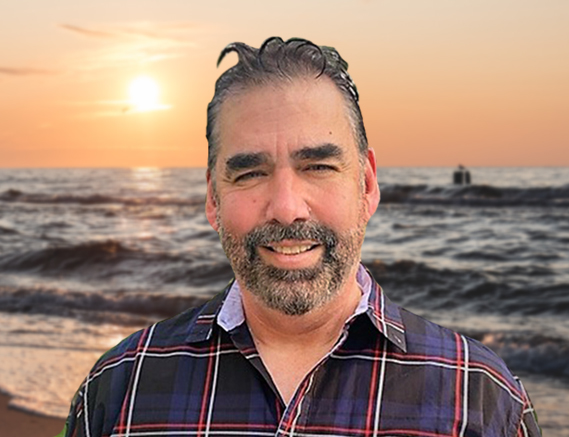 Dr Cavazos is a practicing emergency room physician with over 30 years of experience. As he likes to say experience matter. Because of a series of struggles and trials, Dr Cavazos landed in a world of anxiety, frustration that led to a "Decade of Discovery". This culminated in the book series on the Authentic Self. The self that God had in mind when he created us.
Contact Links
Purchase Links