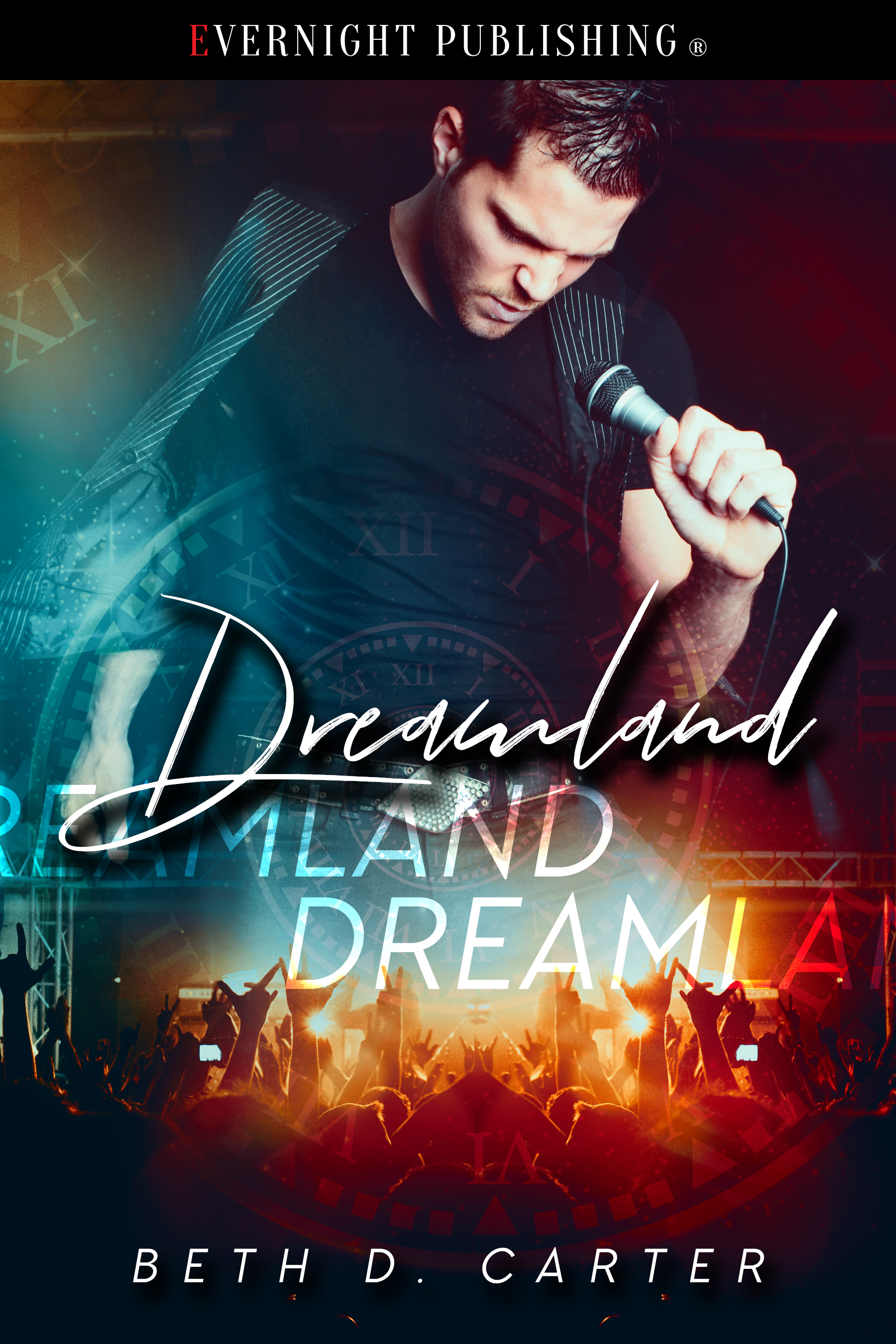 Time-Travel Romance
Date Published: 7/2/2020
Publisher: Evernight Publishing
Dicen Burke had it all. As lead singer in the world famous rock band, Dark Army, the world lay at his feet. But the path to super stardom warred with a painful past and during a performance the demons haunting him finally descended. Unable to stop the self-destructive path of alcohol and drugs, when he fell, he fell hard.
He wakes up in a world he doesn't know. The Twenty-first century rocker is now in the 1920's, lost and bewildered. He's taken in by Juliet Fox, a beautiful woman trying to be a positive influence in her brother's wild lifestyle among the Hollywood Motion Picture elite.
Dicen does his best to adapt, and with Juliet by his side, he discovers a world that offers him a clean slate. But when he's pulled back to the present, separated by time from the one person that gives him a reason to live, will he find a way to push past his demons as well as find Juliet again?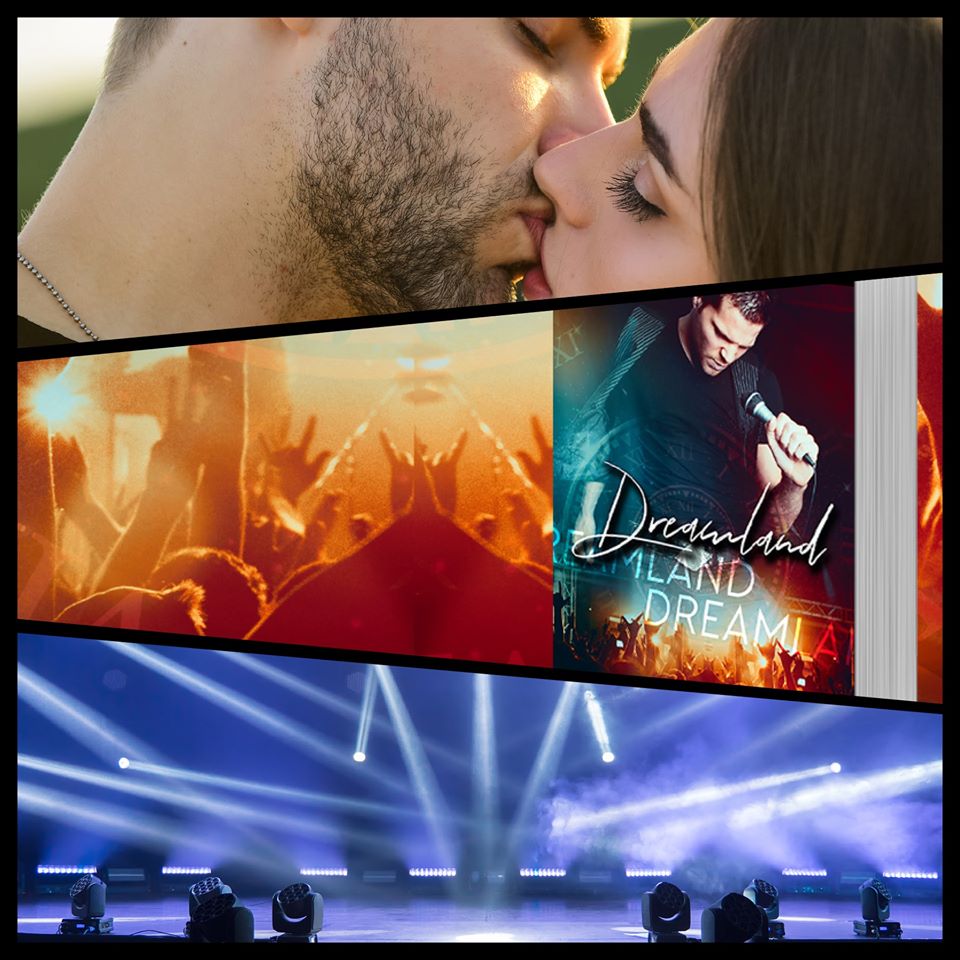 Excerpt
"Hey you," a soft voice commanded. "Open your eyes please"
He tried to obey, struggling to push past the lingering darkness that clung to him like a second skin. God, he felt horrible.
"That's it," she soothed. "Open your eyes. Look at me."
Finally, he managed to raise his eyelids. An angel leaned over him, staring into his eyes. She smiled at him so he smiled back. He had always thought it would be demons that would come collect him when he died so it amazed him that heaven was calling.
"Ah, a set of beautiful baby blues," she murmured, stroking his cheek. "Hello, handsome."
He opened his mouth to say something but the words wouldn't come. His tongue felt swollen, dry. He forced himself to swallow to try to get some saliva flowing.
"W-what happened?"
She cocked her head. "Bad hooch I'm thinking. Gotta be careful of certain juice joints. Come," she said, holding out her hand. "Let's get you sitting upright."
He hadn't realized he'd been lying down but as she helped him up, he realized the halo around her head had been nothing more but the flickering of a street light accentuating the midnight hue of her hair. When he was vertical once more, he finally saw all of the woman's features. Short bobbed hair held back by a headband made of crystal beads while dark eyes watched him from under thin, perfectly arched eyebrows. Her lips were a cupid's bow, painted a deep red. Her skin a flawless pale shade that contrasted sharply with her heavily made up eyes.
"Like what you see?" she asked.
He blinked. "I always like my fans. Where am I?"
One of those thin eyebrows arched. "That hooch must've really made you balled up. You're off Hollywood Boulevard, of course, belly up in an alley."
He looked around, completely baffled. How the hell did he get here? Where was the stage? The screaming fans? Kieron, Van and Tony?
"Do you have a name, handsome?"
"Yeah, sorry. I'm Dicen Burke."
He waited. He waited for the name to sink in, for her eyes to widen, for her to begin batting her eyes in an attempt to flirt her way into his bed.
"Juliet," she said. "Juliet Fox. I was looking for my brother, Thayer, and figured I'd find him upchucking out here and instead I find a keen big six. Say, you're no drugstore cowboy are you?"
"Excuse me?" Her lack of a response to his name, along with slang he didn't understand, threw him.
"You know, a guy that hangs around street corners looking to pick up ladies. Just so we're clear on the matter, I ain't that kind of girl," she informed him, the smile on her face lessening the harshness of her tone. "Have you seen another man out here, by chance, throwing up?"
She confused him. He shook his head and then wished he hadn't when it throbbed. "God, I need an aspirin."
About the Author
I began reading my mom's Harlequin Presents in the fifth grade, and from the first story I knew I wanted to write romance novels. I like writing about the very ordinary girl thrust into extraordinary circumstances, so my heroines will probably never be lawyers, doctors or corporate highrollers. I try to write characters who aren't cookie cutters and push myself to write complicated situations that I have no idea how to resolve, forcing me to think outside the box. I love writing characters who are real, complex and full of flaws, heroes and heroines who find redemption through love. You can find me on the web at:
Contact Links
Purchase Links
a Rafflecopter giveaway