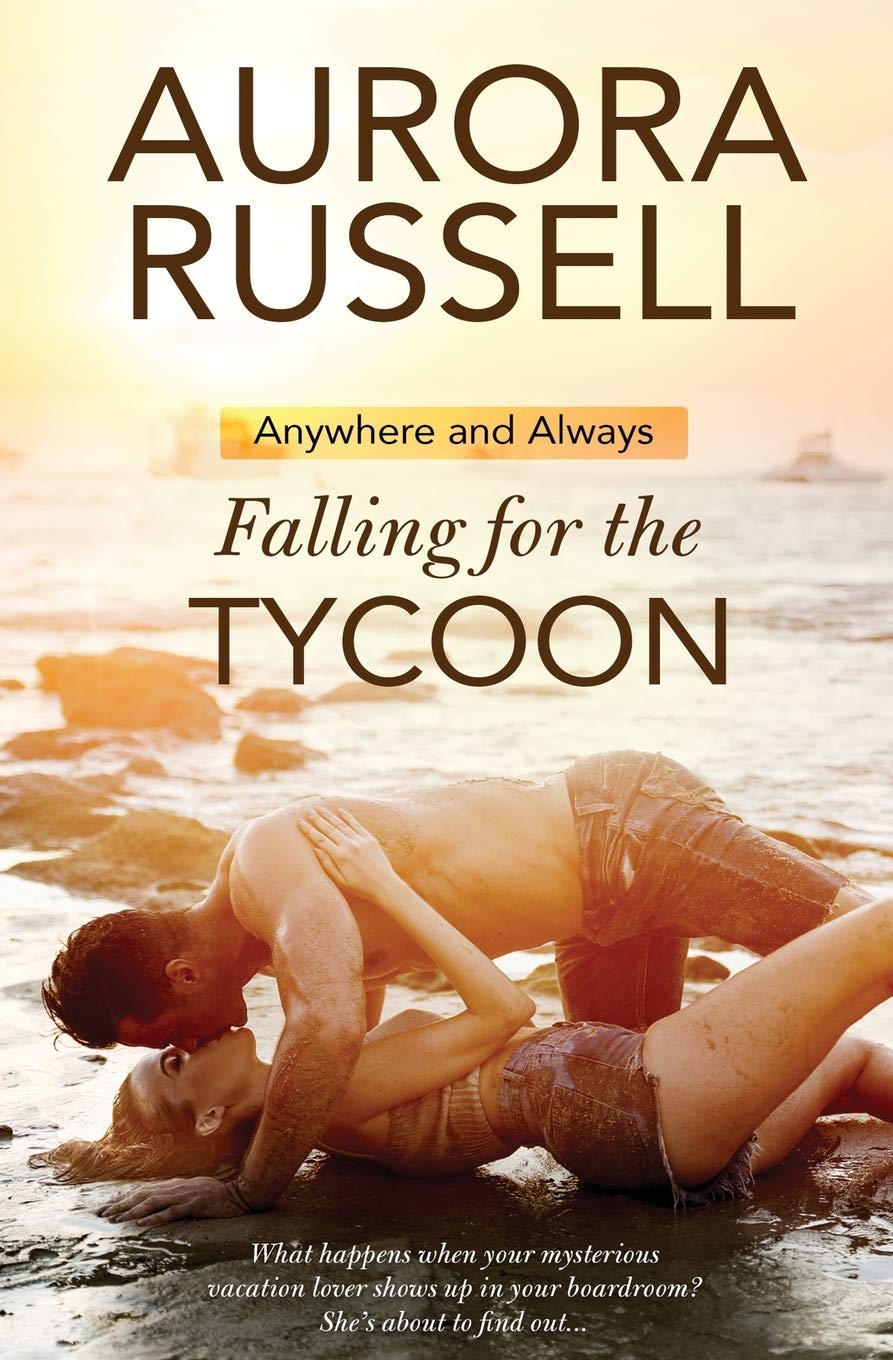 Anywhere and Always Book 1
Contemporary Romance
Published: December 2019
Publisher: Totally Bound Publishing
One wild and passionate Caribbean night leaves Annelise with amazing memories…but what happens when her vacation fling reappears as a VIP client?
Deserted by her fiancé only three months before their wedding, a devastated Annelise decides to go on their Caribbean honeymoon alone in the hope of thawing the deep freeze of her emotions. Tripping and landing on top of the most gorgeous man she's ever seen, a sexy French-Canadian stranger, is as surprising as it is mortifying.
Rémy Gaspard is staying at his family's remote tropical resort to get some work done after a difficult visit with his sister, but instead, he finds himself drawn to the sad young woman he sees from across the beach. When she quite literally falls into his lap, he can't believe his good fortune.
Their passionate vacation romance is cut short by a troubling accident and they part ways, but neither can stop thinking about the other. When they meet up again in Montreal, seemingly by accident six months later, their attraction is just as strong…or stronger. As they face the challenges of misunderstandings, suspicions and a shadowy menace that won't leave Rémy's family alone, one thing becomes clear. Their love remains strong, anywhere and always.
Book 2 in the Anywhere and Always Series: Snowbound with the Billionaire is Coming Soon!!!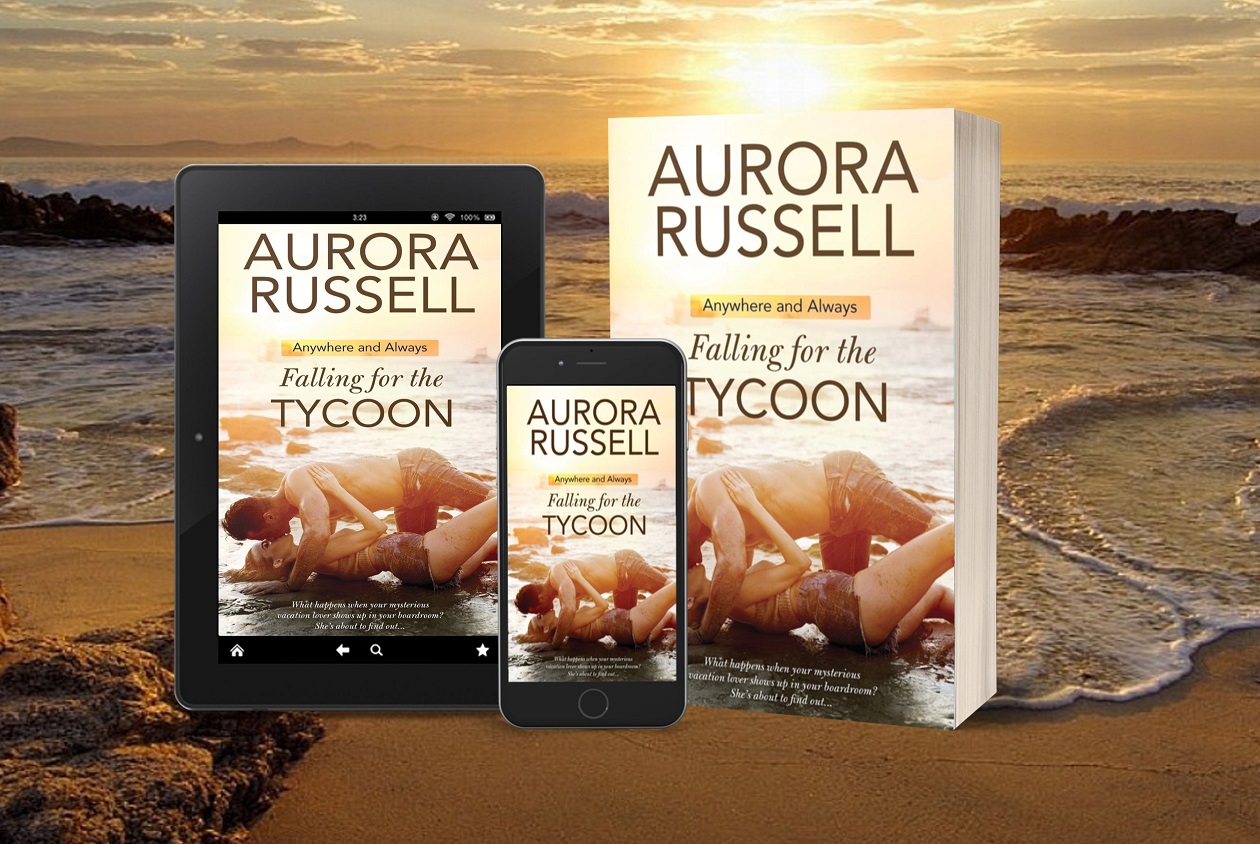 Excerpt
She scrambled up as quickly as possible, but not before she pressed up against the length of a tall, muscular man. He was warm and smelled of the ocean and the wind—and also a bit spicy, like some of the more exotic seasonings used in the local dishes. As she brushed herself off and stood as swiftly as she could, she just had time to realize that he smelled…incredibly good. For someone I apparently fell on like a ton of bricks. Smooth. Real smooth, Annelise.
"I'm so sorry!" she apologized, feeling a hot blush rise from her hairline to her ears and even onto her chest. She knew her cheeks must be flaming.
The stranger, dressed only in faded board shorts that might have been red once but were now a washed-out salmon, was covered in sand. It dusted his tan, muscular chest and sprinkled his dark-brown hair. He might have looked silly if he hadn't been… Well, the only words that sprang to her mind were 'unbelievably gorgeous'. No, that wasn't true. She also thought 'scrumptious' and 'hot as hell'. Mentally recalling herself, she realized he hadn't responded to her apology.
"Do you speak English? Español?" Annelise hoped he spoke at least a tiny bit of English, because her Spanish was abysmal. "Oh my gosh, did I hurt you?" she continued, worried.
The man sat up with a little shake, and his mouth quirked into a wry smile, making his dark eyes crinkle at the corners. "No apology needed. I must have fallen asleep. I'm fine. No harm done. Although"—he gestured at the empty beach—"it was an unlucky coincidence that you should choose this one spot to walk onto." His accent sounded French, and his tone was compelling as he spoke, inviting her to share his amusement, not only at their situation but also possibly at life in general.
Annelise felt an unfamiliar smile tug at the corners of her lips. "I'm so glad you're not hurt. And 'unlucky' should be my middle name," she answered, the words out before she could recall them. It was totally unlike her to talk about her personal life with a complete stranger. Alone. On a deserted beach. Totally alone. She took an unconscious step backward.
The stranger didn't look as though he'd been lying in wait to trip unsuspecting tourists, though. He looked as if he belonged—and as if he was mildly interested in what she was saying. If he'd looked too interested, she might have shut down, but instead, she found herself answering the questioning quirk of his dark eyebrow.
"I've…had a bit of a setback recently in my personal life," she said. It was the understatement of the century.
"Sounds like it was a bad one. Do you want to talk about it?" he offered, as if it were the most natural thing in the world, just two strangers watching a Caribbean sunset and talking about their personal lives. It suddenly occurred to her that he was the first person besides the unobtrusive security guards that she'd seen on the private beach this entire trip. She'd actually begun to think she must be the only guest at the cabanas. Her thoughts turned suddenly suspicious.
"What are you doing on this beach? It's supposed to be private and definitely a no-trespassing sort of place." Her mind turned to the prominent guns she'd seen the security guards carrying, and she wasn't sure if she was trying to intimidate or warn the stranger.
The white of his smile on his tan face was stunning in the sunset. "Thank you for the warning, chérie, but I am a guest here…in the owner's cabana." He gestured with one long, muscular arm and Annelise noticed a path she hadn't seen before, leading to what looked like a giant house. It was much larger than her own spacious cabin.
"Oh, right. The owner's French, isn't he?" Annelise answered, trying to recall the details she knew of the resort. She'd learned about it from her colleague, and the owner was a big-time client of the financial services firm where she worked.
"French-Canadian," the stranger corrected, raising his eyebrow again, "but I'll let it slide just this once."
"Sorry…I know there's a big difference," she hastened to apologize. Great, she'd now offended a close friend of a client who could get her fired.
The stranger shook his head. "I was teasing. I'm not so easily offended," he said, bending up his knees and wrapping his arms loosely around them before motioning toward the soft-looking hollow next to him. "Care to join me? You can't beat the view."
About the Author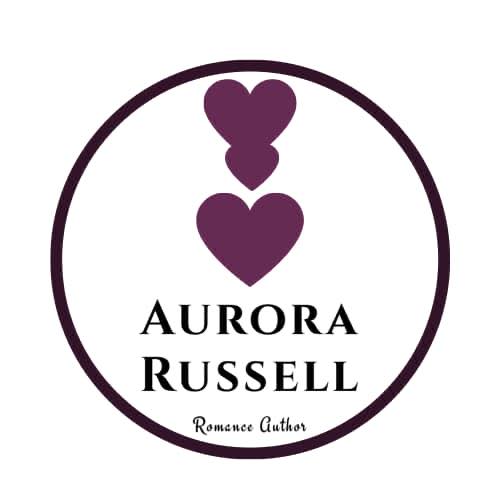 Aurora Russell is originally from the frozen tundra of the upper-Midwest (ok, not frozen all the time!) but now loves living in New England with her real-life hero/husband, two wonderfully silly sons, and one of the most extraordinary cats she has ever had the pleasure to meet. But she still goes back to the Midwest to visit, just never in January. She doesn't remember a time that she didn't love to read, and has been writing stories since she learned how to hold a pencil. She has always liked the romantic scenes best in every book, story, and movie, so one day she decided to try her hand at writing her own romantic fiction, which changed her life in all the best ways.
Contact Links
Purchase Links