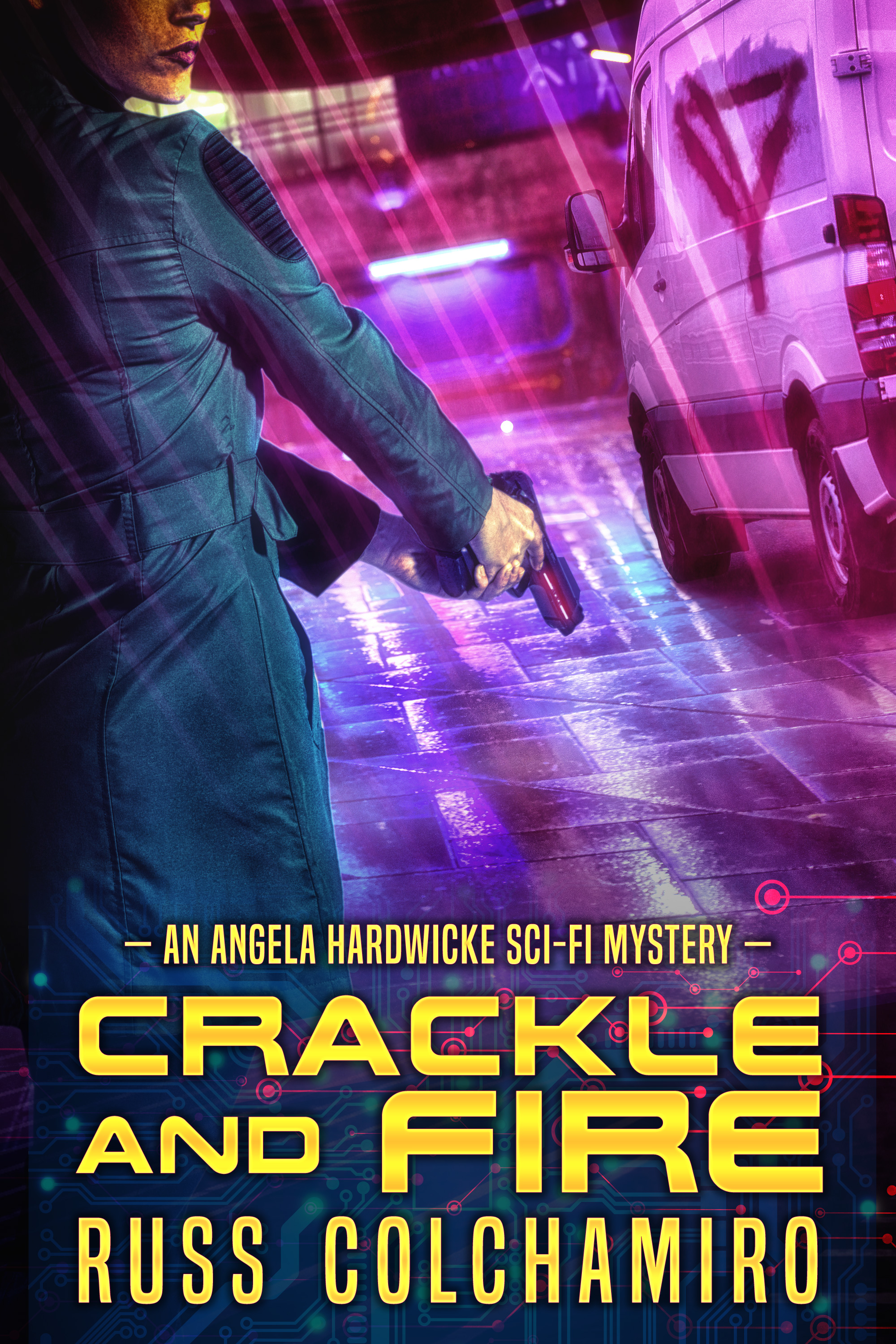 Date Published: September 1, 2020
Publisher: Crazy 8 Press
Angela Hardwicke isn't just any private eye. She's a PI from Eternity, the cosmic realm responsible for the design, creation, and maintenance of the Universe.
When accountant Gil Haberseau hires her to find an intern with stolen corporate files, Hardwicke soon finds herself embroiled in a deadly case of lies, intrigue, and murder, clashing with vengeful gangsters, MinderNot rallies, and a madman who's come a long way to get what he wants.
In Russ Colchamiro's thrilling Sci-Fi mystery Crackle and Fire, Angela Hardwicke learns once and for all that when it comes to being an intergalactic private eye, there's no telling what threats she may face on-realm and off… including the demons that lurk deep within her soul.
Bonus story included! The AI-themed Angela Hardwicke murder mystery, "The Case of Jarlo's Buried Treasure"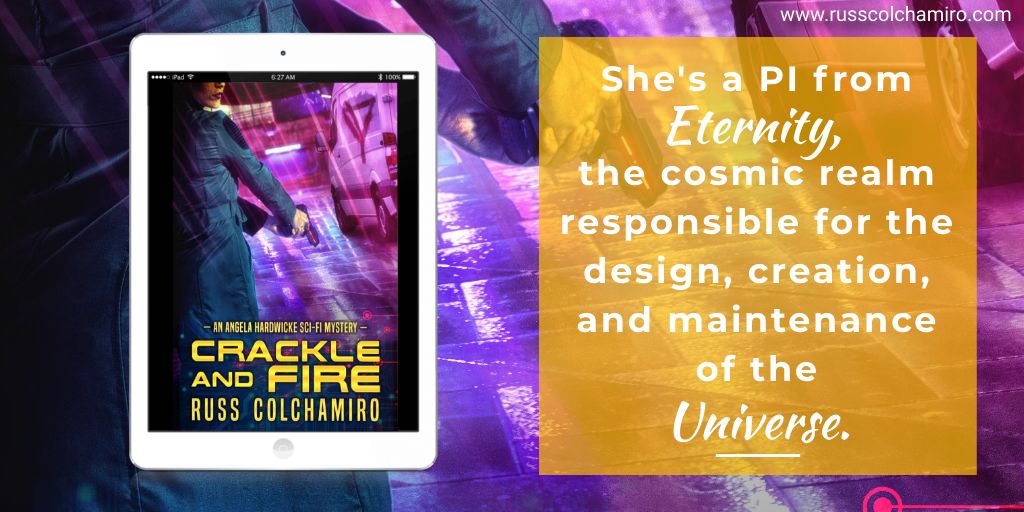 Russ Colchamiro is also the author of the rollicking sci-fi adventure, Crossline, the zany sci-fi/fantasy backpacking series Finders Keepers, Genius de Milo, and Astropalooza, editor of the sci-fi-themed mystery anthology Love, Murder & Mayhem, and co-author and co-editor of Murder in Montague Falls, a noir-inspired collection of novellas.
Russ is also the creator and host of Russ's Rockin' Rollercoaster podcast, where he has interviewed several NY Times and USA Today best-selling sci-fi, fantasy, and mystery authors. Russ has also contributed short stories to more than a dozen sci-fi and fantasy anthologies.
He lives in New Jersey with his wife and two children.
For more on Russ and Russ's Rockin' Rollercoaster, visit www.russcolchamiro.com, follow him on Twitter and Instagram @AuthorDudeRuss, 'like' his Facebook author page www.facebook.com/RussColchamiroAuthor, and watch his podcast on YouTube at https://www.youtube.com/channel/UCUb7MDUNQxyVRBDOTVEqOaw
Contact Links
Twitter: @authorduderuss
Instagram: @authorduderuss
a Rafflecopter giveaway