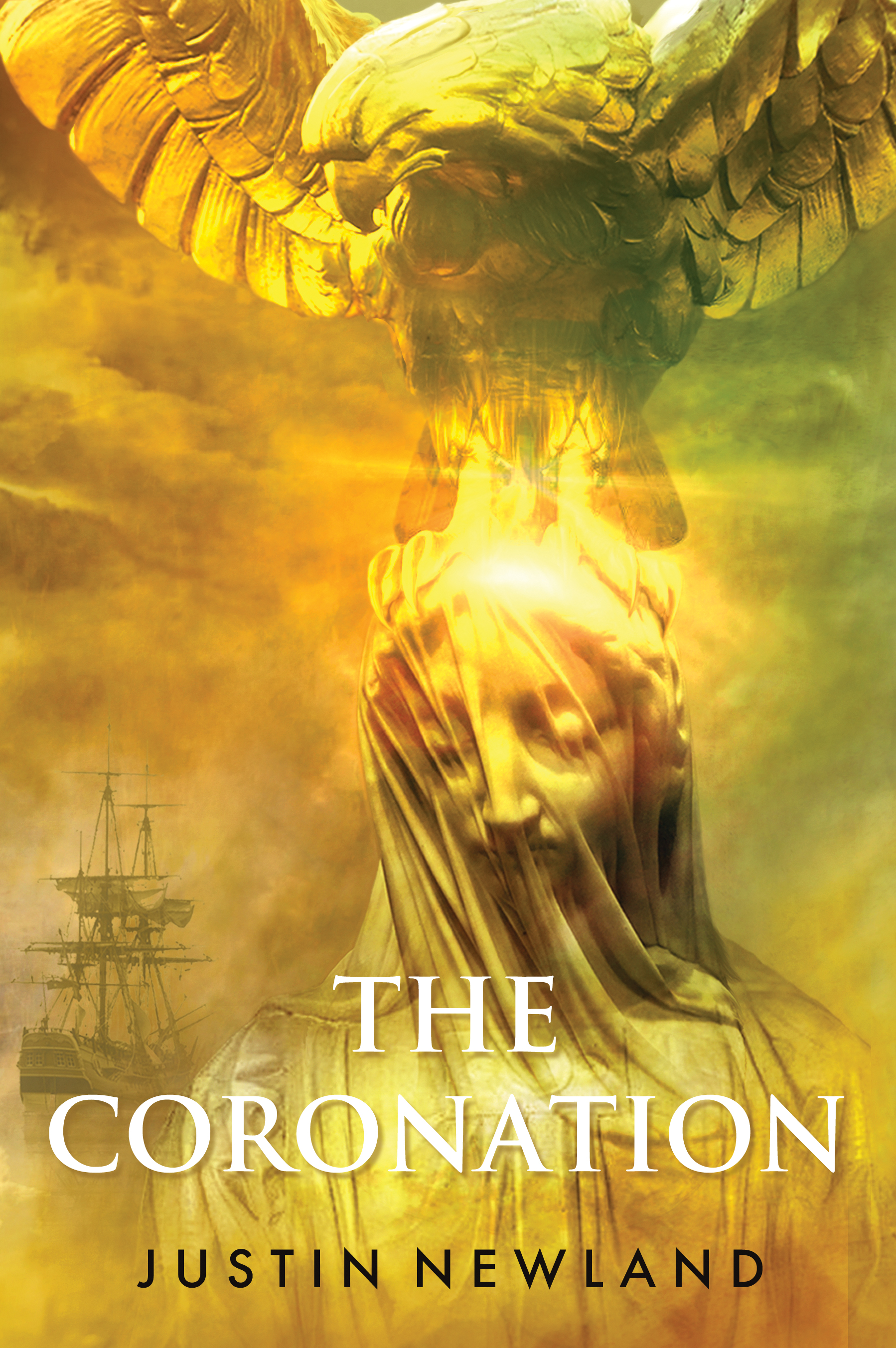 Secret History Thriller, Historical Fantasy, Supernatural Thriller, Speculative Fiction.
Date Published: 28/01/2019
Publisher: Matador
It is 1761. Prussia is at war with Russia and Austria.
As the Russian army occupies East Prussia, King Frederick the Great and his men fight hard to win back their homeland.
In Ludwigshain, a Junker estate in East Prussia, Countess Marion von Adler celebrates an exceptional harvest. But it is requisitioned by Russian troops. When Marion tries to stop them, a Russian captain strikes her. His lieutenant, Ian Fermor, defends Marion's honour and is stabbed for his insubordination. Abandoned by the Russians, Fermor becomes a divisive figure on the estate.
Close to death, Fermor dreams of the Adler, a numinous eagle entity, whose territory extends across the lands of Northern Europe and which is mysteriously connected to the Enlightenment. What happens next will change of the course of human history…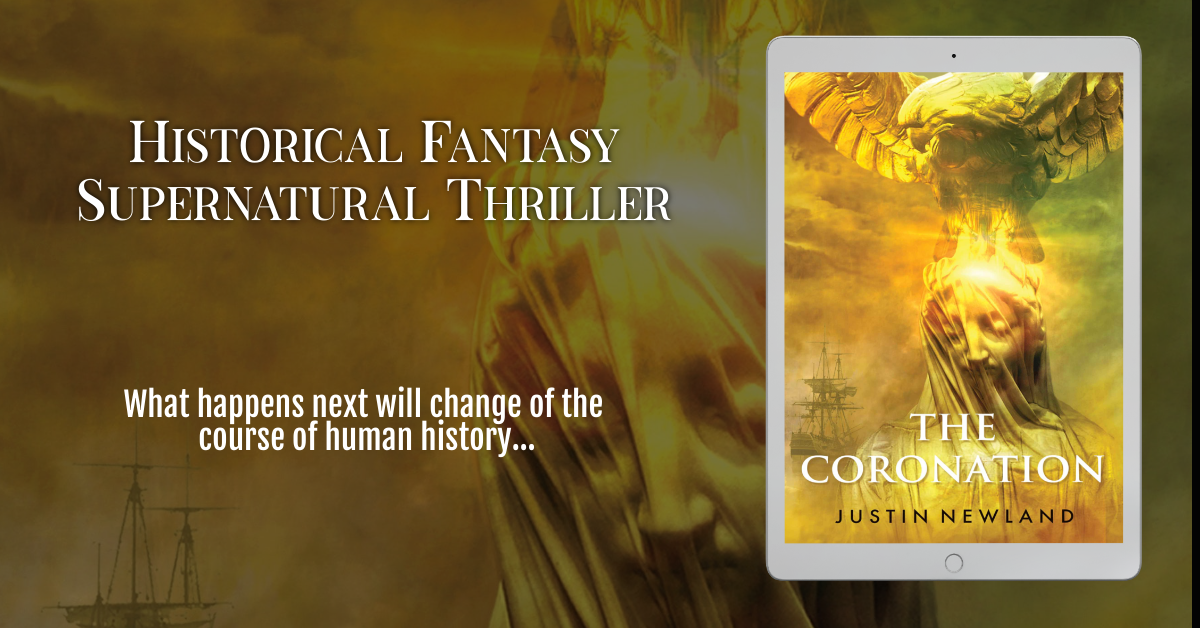 About the Author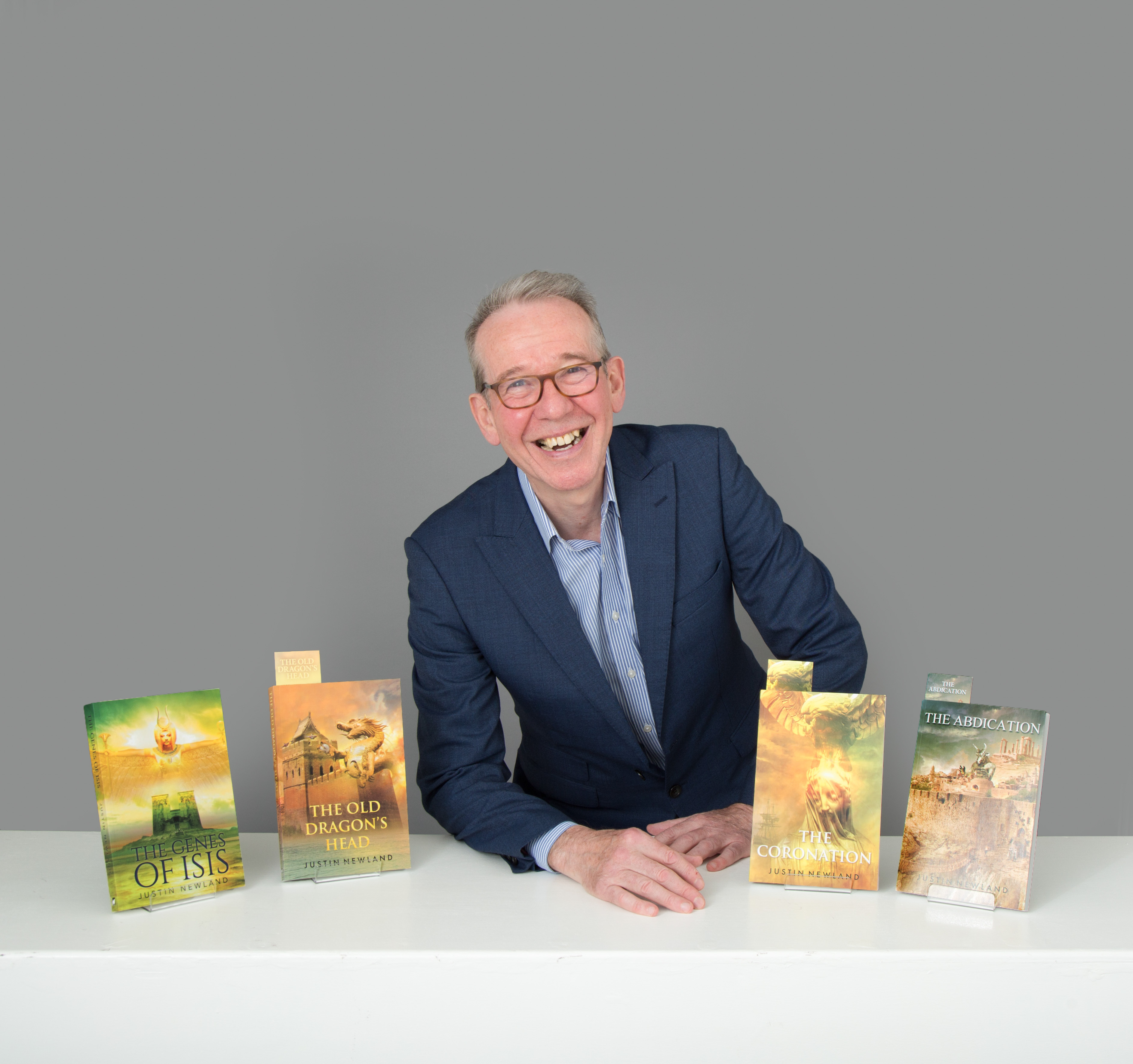 Justin Newland is an author of historical fantasy and secret history thrillers – that's history with a supernatural twist. His historical novels feature known events and real people from the past, which are re-told and examined through the lens of the supernatural.
His novels speculate on the human condition and explore the fundamental questions of our existence. As a species, as Homo sapiens sapiens – that's man the twice-wise – how are we doing so far? Where is mankind's spiritual home? What does it look or feel like? Would we recognise it if we saw it?
Undeterred by the award of a Doctorate in Mathematics from Imperial College, London, he found his way to the creative keyboard and conceived his debut novel, The Genes of Isis (Matador, 2018), an epic fantasy set under Ancient Egyptian skies.
Next came the supernatural thriller, The Old Dragon's Head (Matador, 2018), set in Ming Dynasty China.
His third novel, The Coronation (Matador, 2019), speculates on the genesis of the most important event of the modern world – the Industrial Revolution.
His fourth, The Abdication (Matador, 2021), is a supernatural thriller in which a young woman confronts her faith in a higher purpose and what it means to abdicate that faith.
His stories add a touch of the supernatural to history and deal with the themes of war, religion, evolution and the human's place in the universe.
He was born three days before the end of 1953 and lives with his partner in plain sight of the Mendip Hills in Somerset, England.
Contact Links
Twitter: @Matador
Purchase Links
Other book stores:
Author's Website (where buyers can enter a dedication to be signed by the author):
November 7 - Book Reviews by Virginia Lee - Spotlight
November 8 - Book Junkiez - Excerpt
November 9 - Gale Stanley - Spotlight
November 10 - Novel News Network - Review
November 11 - Joss's Corner - Spotlight
November 12 - The Avid Reader - Interview
November 14 - Momma Says to Read or Not to Read - Spotlight
November 15 - Momma and Her Stories - Guest Post
November 16 - On a Reading Bender - Review
November 17 - A Life Through Books - Interview
November 18 - Liliyana Shadowlyn - Spotlight
November 21 - Texas Book Nook - Review
November 22 - The Indie Express - Review
November 23 - Crossroad Review - Excerpt
November 24 - Sapphyria's Book Blog - Guest Post
November 25 - Quill and Ink - Spotlight
November 26 - The Faerie Review - Spotlight
November 28 - My Reading Addiction - Interview
November 29 - Nana's Book Reviews - Spotlight
November 30 - Book Junkiez - Guest Post
December 1 - Tea Time and Books - Spotlight
December 2 - Valerie Ullmer - Excerpt
December 2 - RABT Reviews - Wrap Up