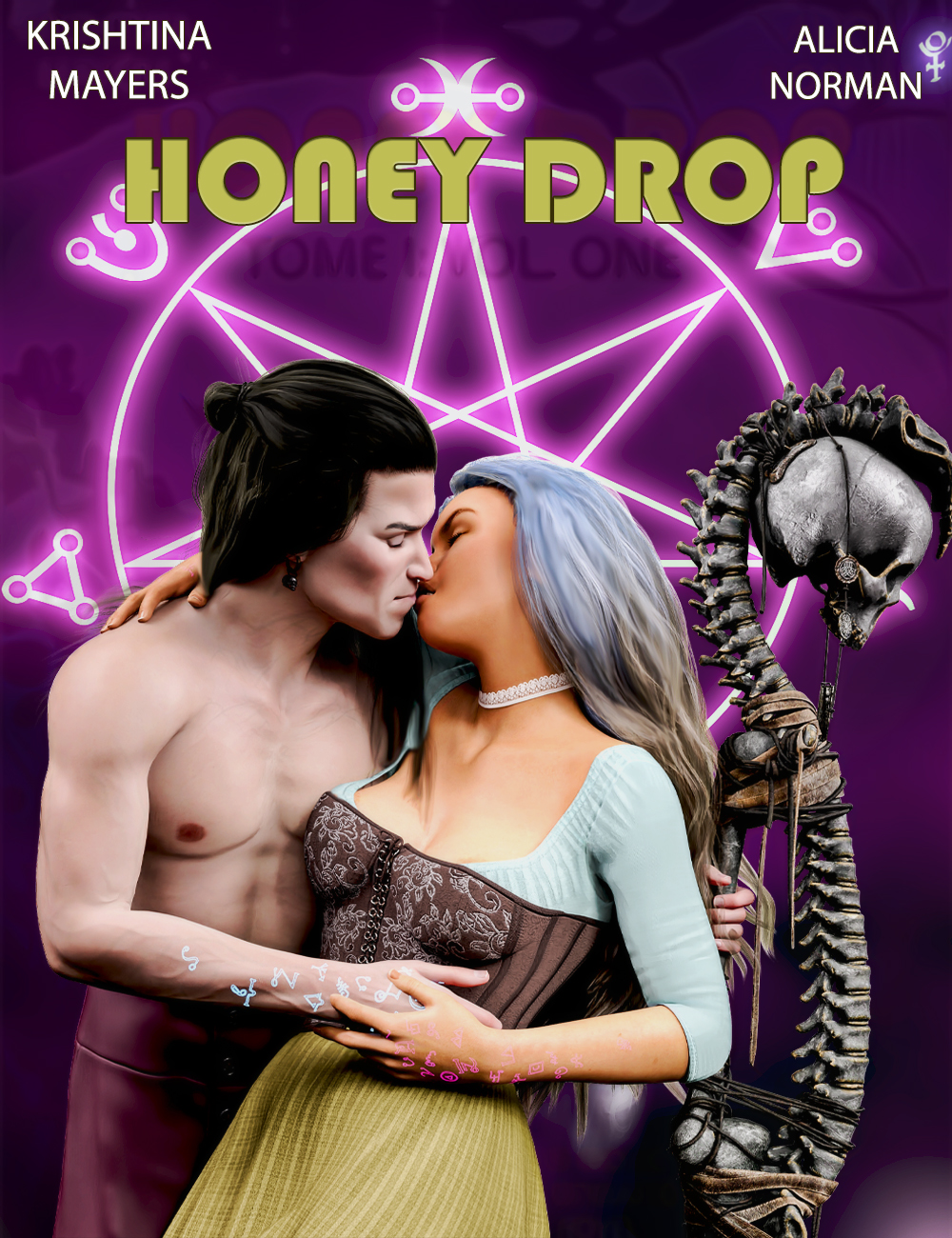 Erotica
Date Published: 01-29-2023
Publisher: Luv Multimedia
"Honey Drop" chronicles the story of willful, beautiful, and headstrong Proserpyn "Prina" Katsaros, an island noblewoman with a lust for adventure and a taste for the macabre. Prina has been obsessed with dark topics and activities, like watching executions and visiting graveyards for as long as she can remember as she believes that to appreciate life, one must also respect death.
...
One day, a frightening, terrifying man appears, using magic to seduce and play with her senses and heart. Proserpyn is uncertain if he is a wizard, a demon, or something much more overwhelming than that. With the help of Abigail, her friend, and lover, Proserpyn will consult the Old Gods and try to find a solution to this lustful madness.
The brainchild collaboration of Krishtina Mayers and Alicia R. Norman, the illustrated novel promises a one-of-a-kind journey from tome to tome!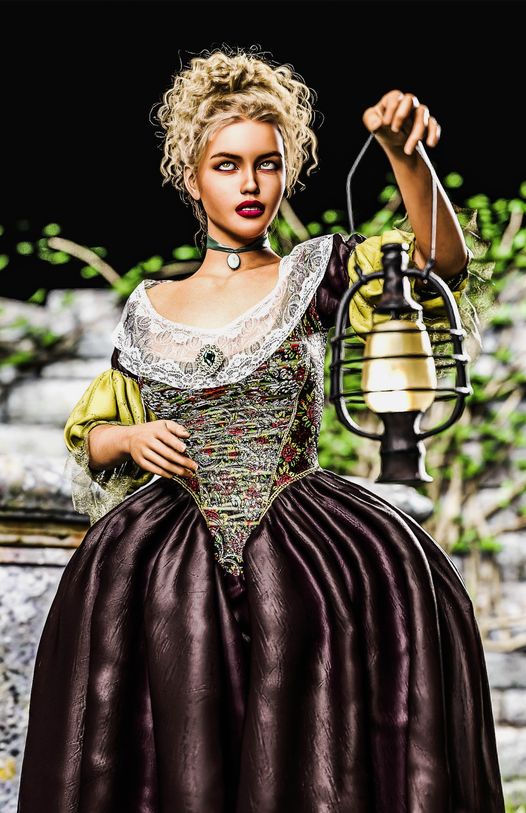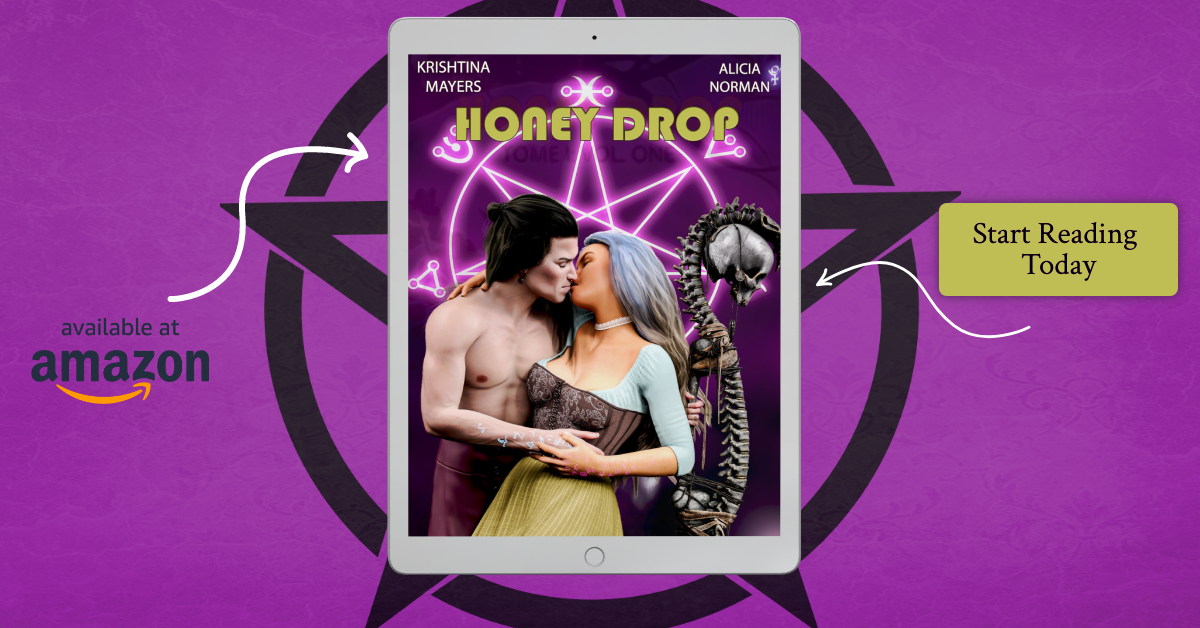 About the Authors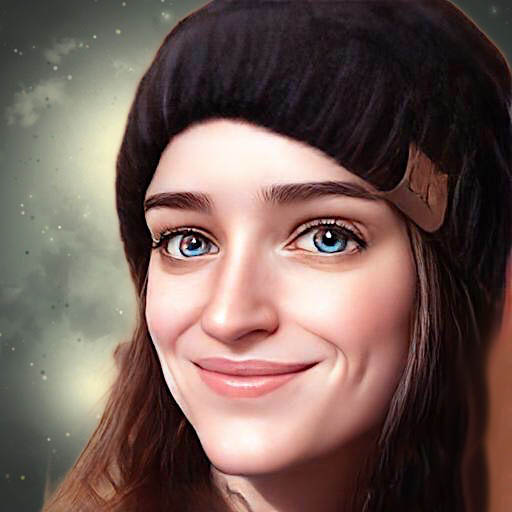 Krishtina Mayers is a professional ghostwriter who hails from Bladenboro, NC. She lives in a 100 year-old-house with her three dogs and Asatru Norse Pagan beau, Richard, where she pens deliciously dark and sexy works. Her goal is to fully focus on creative writing as she slowly renovates her vintage home.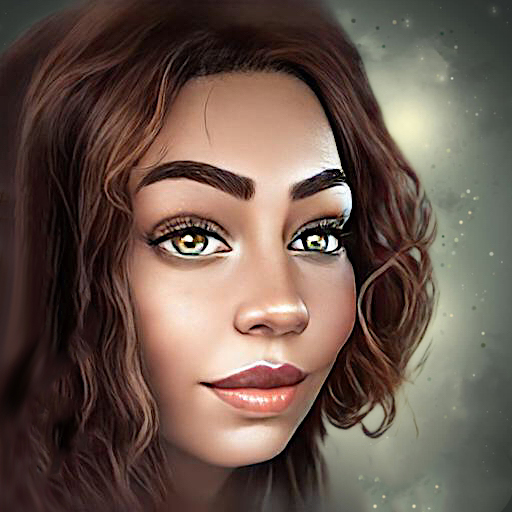 By day, Alicia Norman is a copy specialist at a major marketing firm, by night, she is a screenwriter and animator. She lives with her two kids and three cats in the burbs of Dallas, GA, and aspires to share her own brand of historical erotic fiction with BFF and co-writer Krishtina Mayers. Visit Patreon to support her on her mission:
Contact Links
Purchase Link
April 3 - Book Reviews by Virginia Lee - Spotlight
April 4 - Novel News Network - Review
April 5 - The Faerie Review - Spotlight
April 6 - Writers N Authors - Interview
April 7 - The Indie Express - Review
April 8 - Sue Wallace - Review
April 10 - Matters That Count - Excerpt
April 11 - The Sexy Nerd Revue - Spotlight
April 11 - Momma and Her Stories - Excerpt
April 12 - The Book Countess - Spotlight
April 13 - Valerie Ullmer - Spotlight
April 14 - On a Reading Bender - Review
a Rafflecopter giveaway