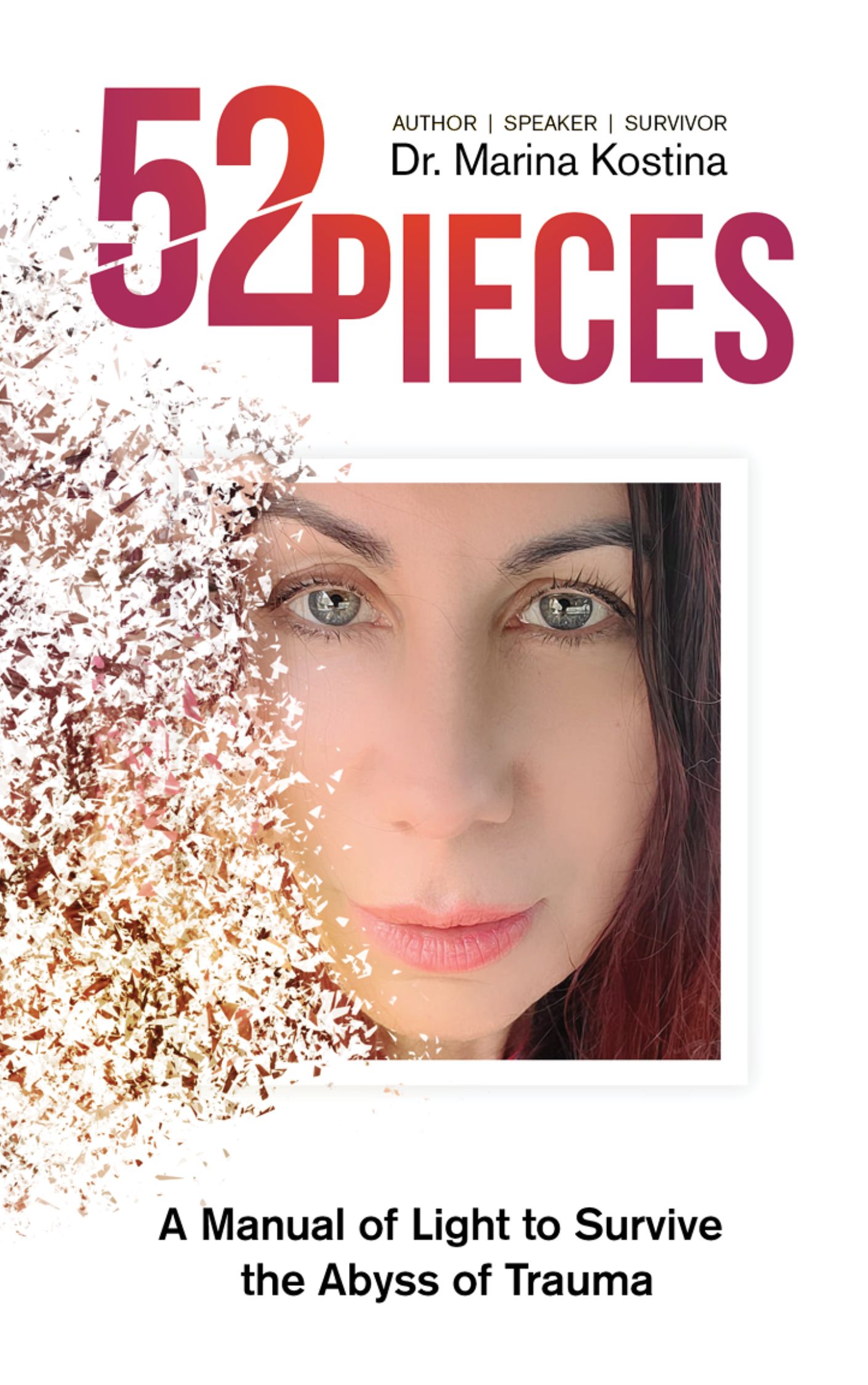 A Manual of Light to Survive the Abyss of Trauma
Self-Help / Motivational / Spiritual
Date Published: June 29, 2023
Publisher: ‎Primedia eLaunch LLC
52 Pieces: A Manual of Light to Survive the Abyss of Trauma is based on Dr. Marina Kostina's near-death sky-diving accident and her miraculous journey back to life. Dr. Kostina's body and face were broken into 52 pieces, and it took 10 surgeries to put her back together. The book details author's personal struggle with PTSD, depression, and anxiety through the abyss of her tragedy.
Using her background as an energy healing practitioner and hypnotherapist, Dr. Kostina offers useful "tools of light" for those who are going through traumatic events to find meaning and purpose in their seemingly desperate circumstances. She also reveals the secrets of manifesting faster timelines and healing, finding the right doctors and creating miracles that defy laws of the physical world. by providing insights into the "science of magic", which helped her create full and complete recovery in a short time and beat many doctors' prognoses.
About the Author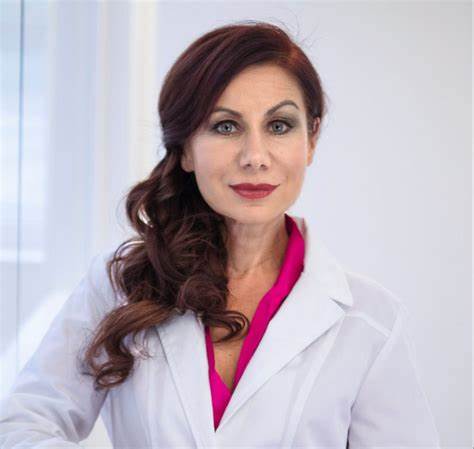 Bestselling Author, Award-Winning Coach, Hypnotherapist and Reiki Master/ Teacher
Recently called a "female disruptor" by Thrive Global. Marina has been breaking status quo and living her life beyond everyone's expectations or "the norm". Rising from the ashes several times in her life, she underwent through the ultimate transformation on June 19, 2022, when she miraculously survived a skydiving accident. After suffering a life-threatening crash, resulting in 52 bone breaks, Marina embodied her life work, research, passion, and application to demonstrate an unpredictable progress past medical prognosis, which became the foundation of this book. She now helps people find light in the abyss of their trauma and accidents.
Marina merges traditional education with esoteric training in biofield/aura analysis, reiki energy healing, and hypnotherapy. She pursued and infused the spiritual value from global gurus in Siberia, Russia, Mexico, and Bali. As a bestselling Author, Award-Winning Transformational Coach, Hypnotist, Healer, 7X Winner of the US Department of Defense Grants for Research, Dr. Kostina guides consciously-minded individuals to reclaim fragmented pieces of the soul, and helps them move from a stagnant status quo to what she calls "ravenous thirst for life".
Her accomplishments have been featured in: Entrepreneur, Hay House, Hay House Live, WGN, Buzzfeed, Thrive Global, Authority Magazine, People magazine, USA Today, The Chicago Tribune, Telemundo, and Chicago Latino TV. She presented and signed her first book alongside spiritual colleagues: Dr. Joe Dispenza, John Holland and Rebecca Campbell. Dr. Kostina has touched experts as Kris Carr, Marie Forleo, Simon Sinek and Brian Tracy, and was a business mentor at the Richard Branson Center for Entrepreneurship.
Marina is a passionate and intentional traveler, leading multiple worldly retreats annually as a woman fluent in English, Spanish, and Russian. As the founder and owner of Ravenous Life Healing Center, she has worked with international and local celebrities in a variety of industries.
To connect with marina please visit: http://ravenouslifecenter.com
Social Media Links
Purchase Link