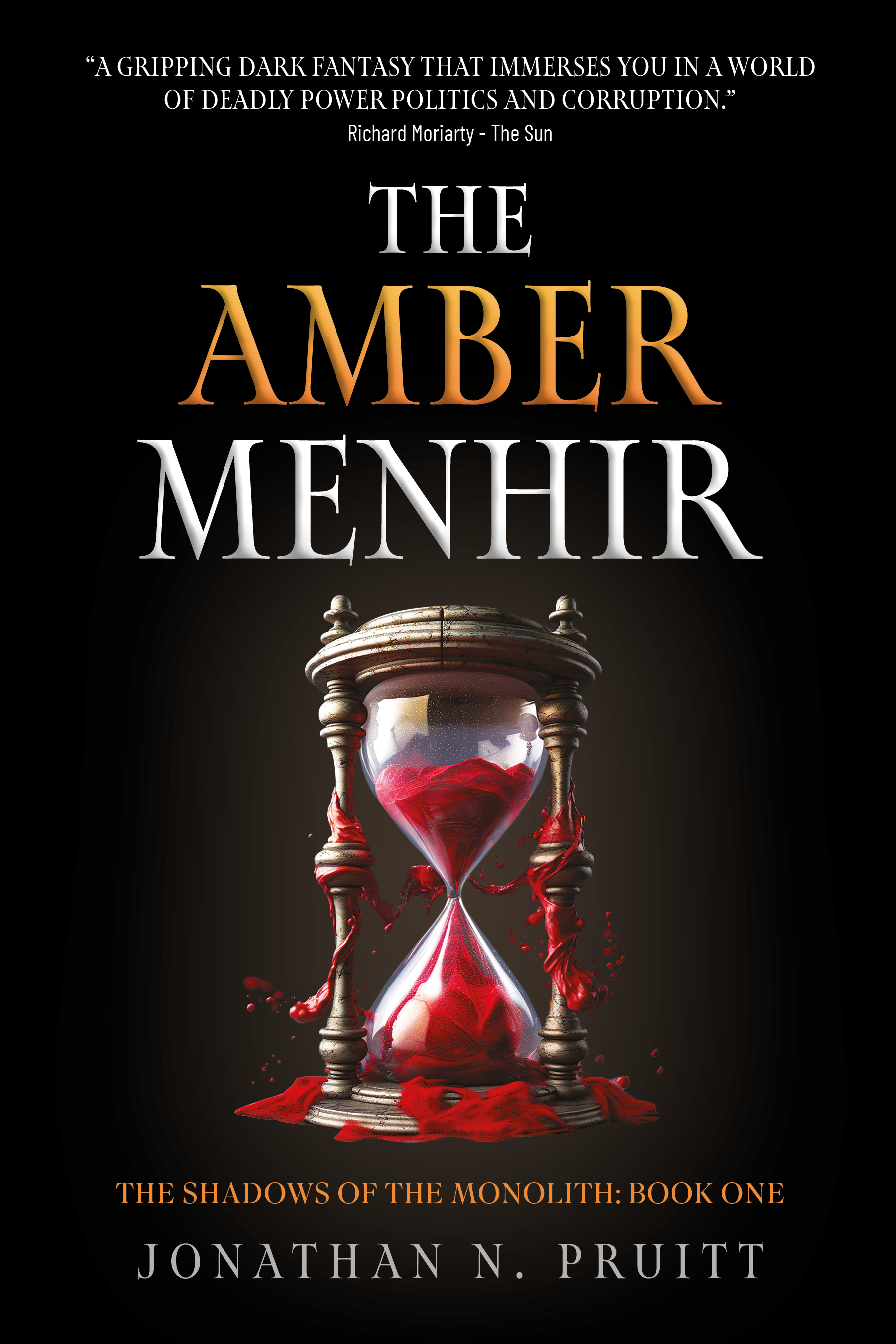 The Shadows of the Monolith: Book One
Fantasy, Grimdark Fantasy, Horror, Satire, Politics
Date Published: October 3, 2023
Publisher: Spinner Loom Press
"A GRIPPING DARK FANTASY THAT IMMERSES YOU IN A WORLD OF DEADLY POWER POLITIC AND CORRUPTION." Richard Moriarty – The Sun
With each new dawn, the celestial body known only as 'Calamity' draws closer – and with it the end of the world. Humanity's only hope from oblivion rests in the menhirs, towering bastions of scholarship and imagination which cast long shadows across the lands. The scholars within the menhirs devote themselves selflessly to the discovery of new magic that will help avert the impending apocalypse … or so the masses have been made to understand.
In a society divided between those with occult potential and lay citizens, Tara Langcraw is recruited into the Amber Menhir with great interest. The long-awaited heiress of a bloodline bearing the rarest of the six magical disciplines, time manipulation, she is expected to flourish within this noble citadel of learning, as are her friends and fellow recruits, Roland Ward and Peony Bianchi.
They soon find, however, that those who fail to meet expectations, or who dare to challenge the prevailing order, put more than their marks on the line. For the menhir squirms with rivalries, and those who stand against the status quo may not stand for very long.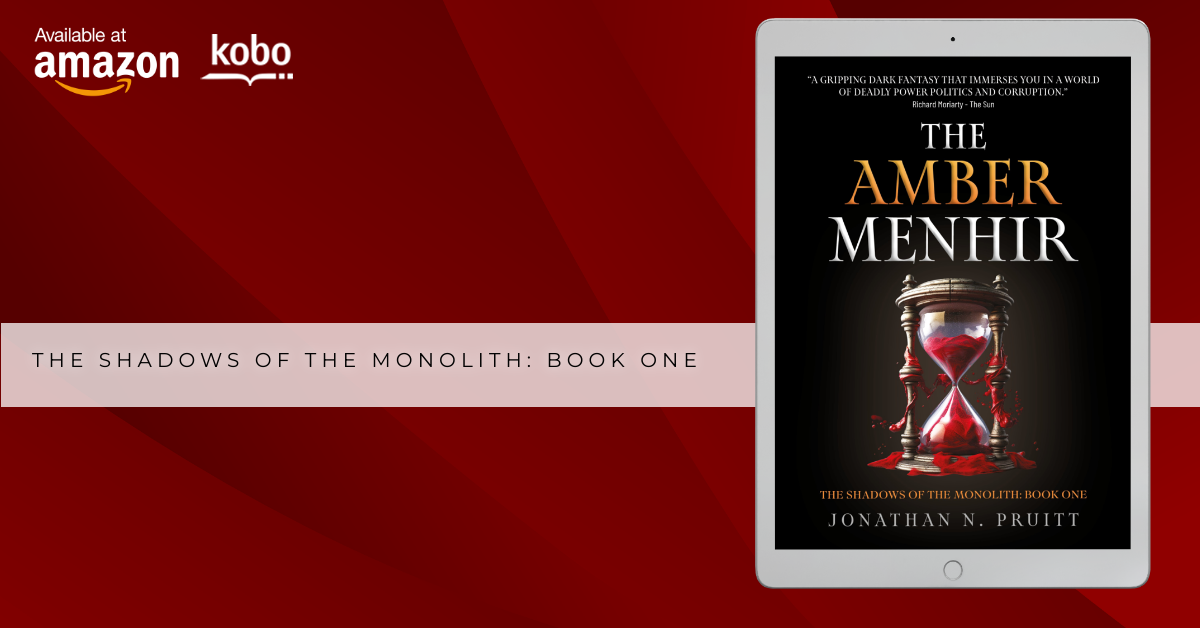 About the Author
JONATHAN N. PRUITT
The Amber Menhir, book one of The Shadows of the Monolith series, marks the debut of high fantasy author Jonathan N. Pruitt. A lifelong educator who has taught around the world, Pruitt enjoys spinning spellbinding tales of dark magic and political intrigue. When not toiling away on writing projects, Pruitt can be found traversing about the great outdoors. For more information, visit www.TheShadowsoftheMonolith.com.
Contact Links
Purchase Links
October 2 - RABT Book Tours - Kick Off
October 2 - Our Town Book Review - Spotlight
October 3 - Matters That Count - Excerpt
October 4 - Texas Book Nook - Review
October 5 - I Smell Sheep - Excerpt
October 6 - On a Reading Bender- Review
October 7 - The Faerie Review - Spotlight
October 8 - Book Junkiez - Excerpt
October 9 - The Avid Reader - Interview
October 10 - Crossroad Reviews - Spotlight
October 11 - Nana's Book Reviews - Spotlight
October 12 - A Book an a Latte - Review
October 13 - A Life Through Books - Interview
October 13 - RABT Reviews - Wrap Up
a Rafflecopter giveaway