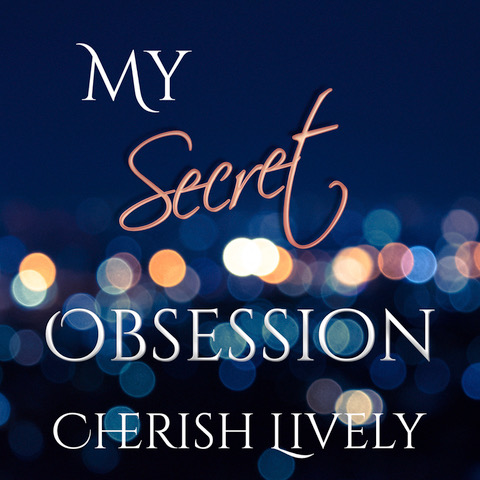 Don't miss Cherish Lively's My Secret Obsession Podcast. If you enjoy listening to novels, stop by the podcast and listen to Avenging Kiss by Karen Tjebben, action, mystery, revenge, and romance.
Join the Podcast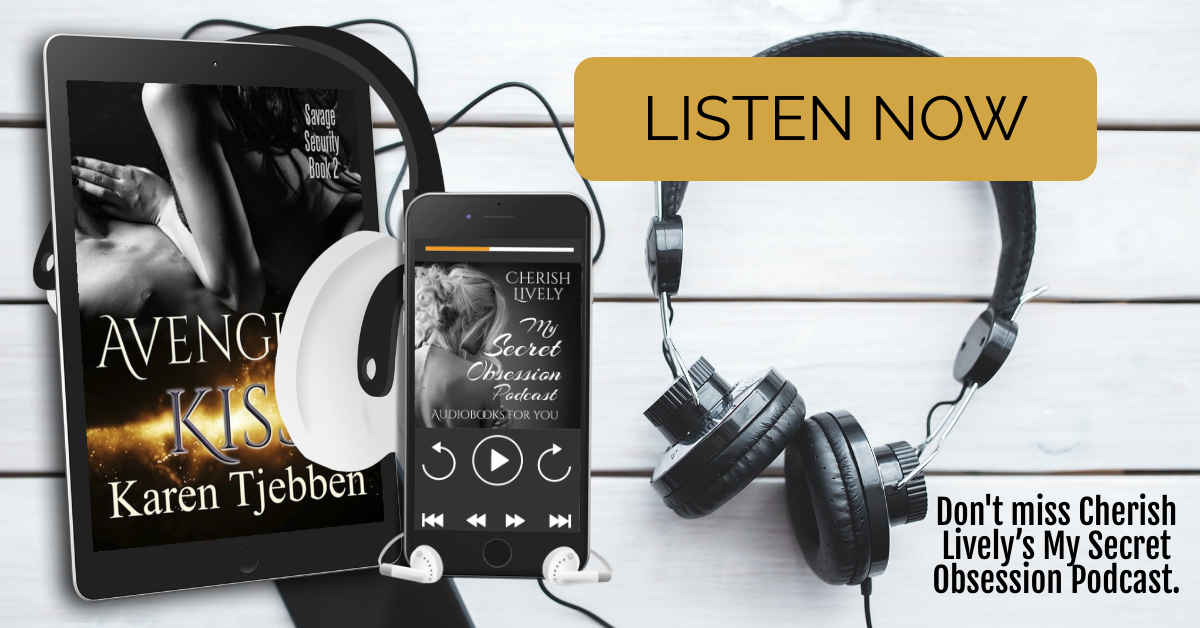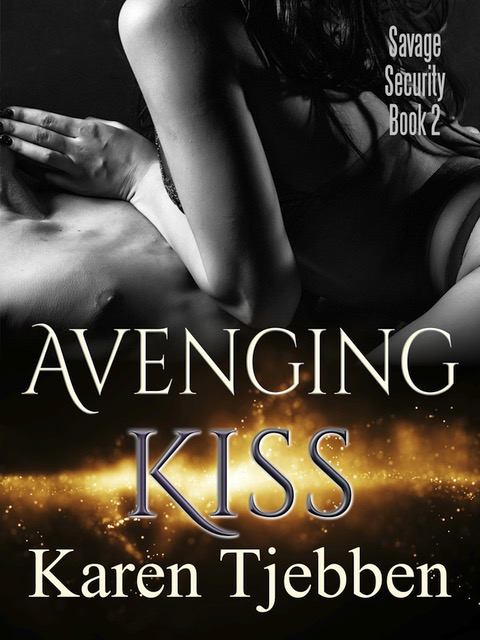 Savage Security Series – Book 2
Romantic Suspense
Date Published: January 6, 2017
Some sins cannot be forgiven. Those must be avenged.
When Adita Chopra stumbled upon the decimated camp, she vowed to hunt down the men who killed her sister. The stench of burnt flesh and the taste of death in the air haunt her dreams and power her lust for vengeance. She will show no mercy.
The men of Savage Security served their country. They'd done their time in the sandbox and now enjoy their peaceful lives in the States, far from the death and mayhem of war. Will living in peace blind them to the dangerous threat that's poised to strike?
Here's what reviewers are saying about AVENGING KISS.
"This book has everything. Action, mystery, revenge, and romance. It's a great follow up to Blood Kiss and I can't wait to see what happens next." Jessica B - Goodreads
"What a clever story with a wonderful balance of mystery and suspense." Bailey - Goodreads
"Romantic and Complex! I love a novel that can deliver on multiple genres without one not fitting." Ever Leigh - Goodreads
"Wow, this one really delivers in many areas. It is a thrilling Psychological Thriller with teeth." Samatha - Goodreads
"The amount of testosterone is amazing in the book. I don't think that I've read a suspense book where the outcome effects everyone on the team. Not just one person. It was great and I enjoyed getting to know all the guys. Logan, Cole, Mike and Jack have stolen my heart. Literally…of Bella, too." - Amazon Reviewer.
Purchase Link
About the Author
Karen lives in Georgia with her wonderful husband and twin daughters. She loves traveling the world. Whether it's to the heights of Yosemite, the white sands of the Caribbean, or even Down Under, she's always ready to pack a bag in search of inspiration. She enjoys creating worlds filled with unique characters that will delight and raise goose bumps on her readers.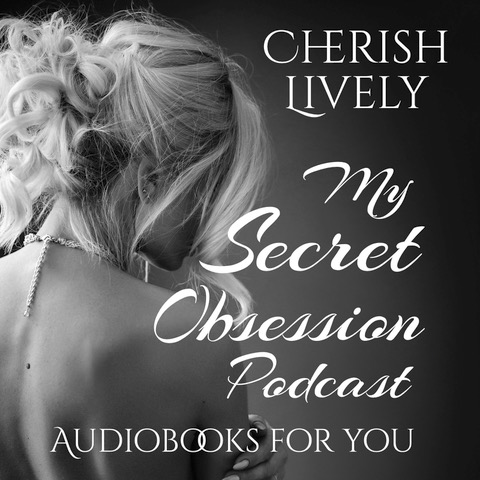 Contact Links