Date Published:
11/7/2019
IS IN THE MIND OF THE BEHOLDER
BB Danser, the patriarch of the eccentric and zealous Danser family, narrates his life story in View Finder. Set during Hollywood's Golden Age of greed, corruption, and scandal, his memoir is one of madness, passion, murder, and his desperate, lifelong effort to escape the confines of real and modern life.
The son of the famous actress Elizabeth Stark, BB is caught in the middle of his parent's tumultuous relationship and his father's crushing megalomania and jealousies. Desperate to escape, he becomes obsessed with movie cameras and cinematic storytelling, becoming transfixed with the question: Is it better to view or be viewed?
A roller coaster story of hope and vision, BB searches for about himself and his family in a world of industrialized fantasy making.
Excerpt
It took many short digs and looking around trying to remember before I hazarded my best guess as to where IM was buried.
I began to dig in earnest.
I experienced a new form of gratitude that summer afternoon. The sky was hot and blue, and I could hear passing boats in the cooling breezes. I was grateful that rotted clothing covered my father's bones and stiff muscle tissue. When I located his raised knees, I turned my digging toward the lake in search of his shoes. With his left shoe partially uncovered, I backed up and dug in the area in front of his feet. I was grateful that there was no need to uncover his head, his skull. I was grateful that there was enough room in the hole for me to dig at a new angle. I stopped one time, dirty and slick with sweat, and looked at what showed of IM—his bony thigh and leg bones inside tattered cloth extending out from the dirt wall. And last, I was grateful when I opened the filthy briefcase before him.
I had worried that the packets of cash would be ruined by years under the soil, but while the money had a foul odor, it was otherwise intact. I thanked the briefcase for its durability and decided to bring it along.
About the Author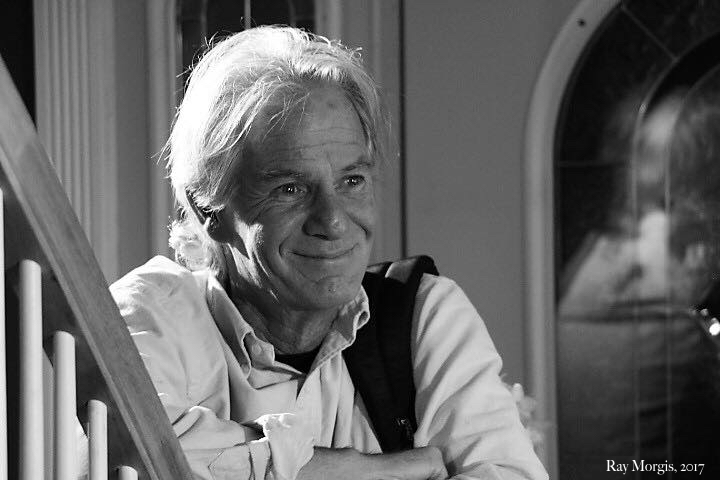 Greg Jolley earned a Master of Arts in Writing from the University of San Francisco and lives in the very small town of Ormond Beach, Florida. When not writing, he researches historical crime, primarily those of the 1800s.