Contemporary Romance, Romantic Comedy
Release Date:
August 6, 2020
From internationally bestselling romance author Alexa Aston comes a stunning new Contemporary Romance series. Book One in the exciting Hollywood Name Game series has arrived. Read for FREE with Kindle Unlimited!
Being late to an interview lands her the biggest job opportunity of her life.
He may be rich and successful—but he's just this side of miserable.
Can a wannabe be The One for the biggest star in Hollywood?
Cassie Carroll came to Hollywood with big dreams that never materialized. Acting isn't even on the back burner anymore—it's completely off the stove. Working for a third-rate agent, Cassie hopes to land a new job that will give her credibility, as well as help pay the rent. Late to her interview, she swerves to avoid hitting a dog—and totals the car of Hollywood's leading action superstar. Surprisingly, she walks away from their encounter with a job—as the sexiest man alive's personal assistant.
Rhett Corrigan is bored with the movies he makes and the drop-dead gorgeous model he's dating. He's afraid that Hollywood has typecast him—and that he'll never be able to break out of his action mold and try new acting challenges. When Cassie Carroll literally slams into his life, she brings a breath of fresh air and common sense to his world. She pushes him to be a better actor and a better man.
Can these friends become lovers—and can their love survive—in a tabloid-happy town that thrives on rumors and backstabbing?
Hollywood Heartbreaker is the first book in the Hollywood Name Game series. Each book in the series is a standalone story that can be enjoyed out of order.
#HollywoodNameGame #AlexaAston #romance #bookbuzz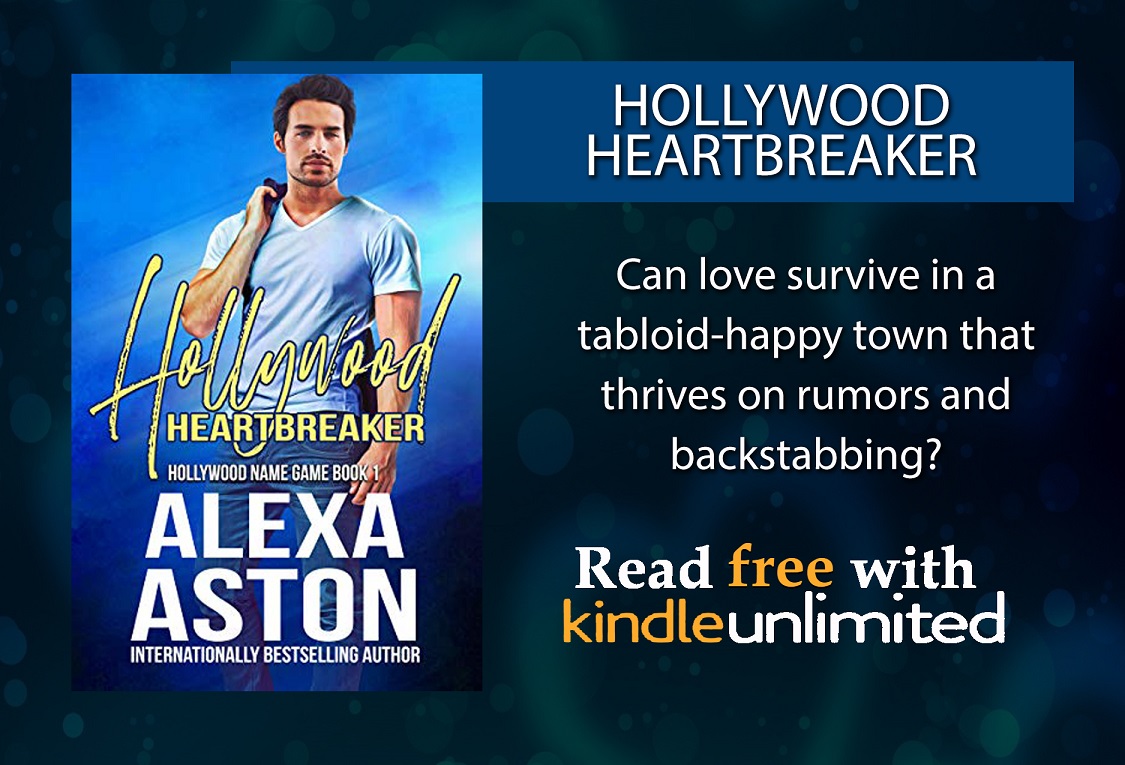 Other Books in the Hollywood Name Game Romance Series: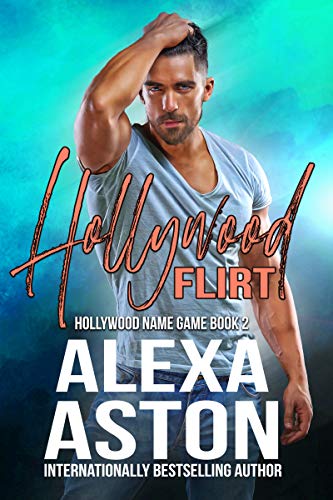 Hollywood Name Game. Book 2
Release Date: August 27, 2020
She's Hollywood royalty whose trail vanished a dozen years ago.
He doesn't do relationships and thinks commitment is afour-letter word.
They Google each other . . . and sparks fly . . .
SydneyRevere, the daughter of a famous movie couple, left Hollywood behind over adecade ago. Christened The Wild Child bythe media, she reinvents herself as a serious student who becomes an attorneyand marries a safe, predictable man. When her husband cheats on her and the lawloses its glitter, Sydney returns to Hollywood. Her father hires her tostoryboard his upcoming movie, No Regrets--andthen stuns Sydney when he offers her the job as his assistant director.
DashDeLauria is a rising actor who hasn't trusted a woman since his mother left.He's now the guardian of his mentally-challenged brother. Dash is looking togrow professionally and after he wins the lead in No Regrets, he findshe's lost his heart and soul to Sydney. With both their careers on the upswing,life is sweet.
ButSydney's ex-husband isn't finished with her yet. Discovering who she reallyis--and that she's wealthy--he tracks her to California, ready to start over withher again.
No matter what it takes . . .
Book 3 – Hollywood Player
Book 4 – Hollywood Double
Book 5 – Hollywood Enigma
Cassie squeezed her eyes closed as she plowed into the vehicle. An awful crunching noise sounded, metal grinding against metal. No airbag exploded because the car didn't have one. She bounced off the steering wheel as her heart slammed against her ribs. The guy that had stepped out couldn't have survived the impact. What did they call it—vehicular manslaughter? She would go to prison for the rest of her life. This would be the final nail to hammer into the Cassie Coffin. She'd taken a life and would give up her own in payment. Forcing her eyes open, her jaw dropped in amazement.
The guy was alive.
Granted, he was draped across the trunk of some foreign-looking convertible but she hadn't crushed the life out of him. Somehow, he'd managed to spin around, quick reflexes saving his life. He came upright and limped a few steps. Great. She must have nicked him. He leaned against the car—what was left of it—and held a hand to his forehead as he turned to stare at her.
Her adrenaline spiked. She'd totaled his very expensive car. Cassie had the feeling the stranger was about to tear her apart. She would meet him in the middle and grovel. Maybe turn on some tears for good measure. Hadn't Jolene told her that men hated themselves when they made women cry?
Cassie unhooked her seat belt and tried to get out of the car. The door wouldn't budge. Great. She'd have to go back to climbing in through the passenger's side as she had last month when the Civic went through a temperamental stage. Or maybe not. She glanced around and saw the crumpled hood, steam rising, and watched as the sedan shuddered, giving up the ghost.
The smell of gasoline began to permeate the air, clouding her judgment. She looked down at her outfit and knew today's interview wasn't happening with the way she looked. She'd seen homeless people appear more pulled together. Confused, she wondered what she had wanted to do.
Cassie saw the stupid dog again that she'd swerved to miss. A yapping poodle. The mutt's owner teetered over on stilettos taller than the Eiffel Tower and scooped the dog up, hugging him to her tightly as she glared at Cassie. Cassie estimated the dog's outfit cost more than her last month's rent. The woman didn't bother to ask if she needed help. Hollywood. It was a different world from Texas.
She reached for her purse and slung it over her shoulder. Nothing else of value to save. Cassie prayed the passenger door would open. If it didn't, she could always climb into the back seat and get out that way.
Suddenly, he was hollering. The guy she'd sort of hit. It must've been his car she'd smashed. If she hadn't been sure before, she was now. Men and their cars—no one came between them.
Cassie giggled at her flash of wisdom. That was one car that wouldn't be cruising around Beverly Hills anytime soon. Jeez, what would this do to her insurance? She already had two speeding tickets in the last eighteen months. Her insurance agent would drop her now. She'd be at the mercy of those goons that only advertised on late night TV. They charged an arm and a leg to cover high-risk drivers. She was now a charter member of that club.
She looked up as the guy inched closer, hobbling along, yelling, his arms waving. Breathing the fumes had her disoriented. She couldn't understand what he was saying. She started to apologize but then remembered her mom told her never to apologize after a wreck because that could be construed as admitting guilt. She was at fault. Big time.
The guy made it to her and tried to yank the door open. It wouldn't move. Before Cassie could speak, he reached through her open window and hauled her out.
"Hey, wait a minute. What are you doing?"
He mumbled something but all Cassie could do was stare at him. He had the most amazing gray eyes, dark and stormy and full of anger.
Recognition seared through her. "Oh, God. You're Rhett Corrigan."
About the Author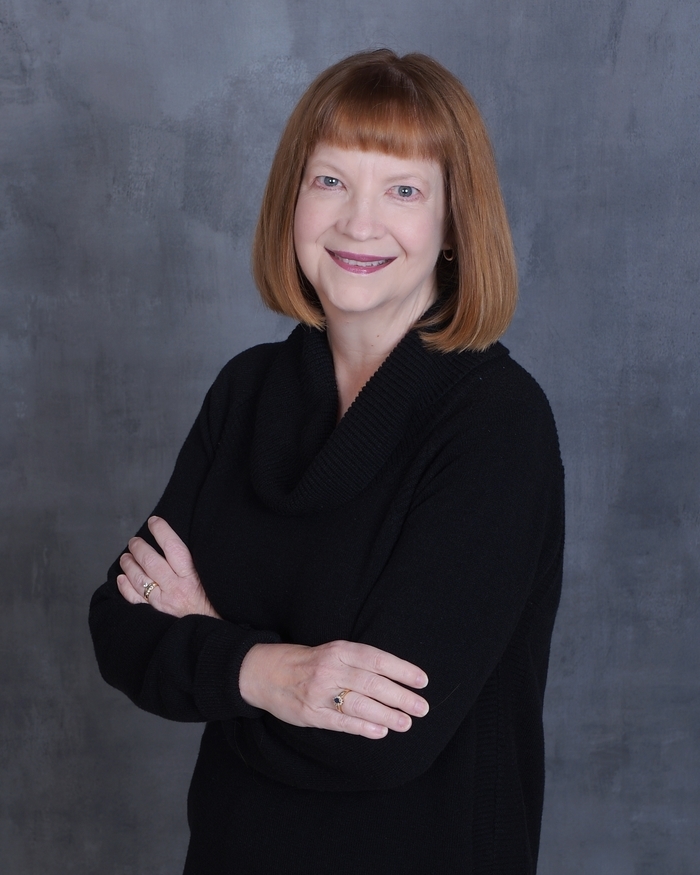 Award-winning and internationally bestselling author Alexa Aston lives with her husband in a Dallas suburb, where she eats her fair share of dark chocolate and plots out stories while she walks every morning. She's a binge fiend (The Crown and Ozark are favorites) who enjoys travel, sports, and time with her family.
Her historical romances bring to life loveable rogues and dashing knights, while her contemporary romances are light and flirty and sometimes contain a bit of suspense.
Read FREE With Kindle Unlimited