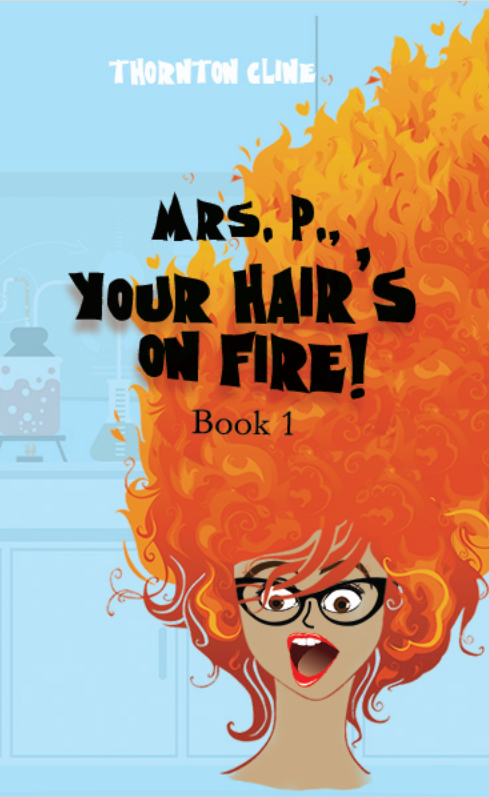 Published Date:
August 3, 2020
Publisher: INtense Publications LLC
Jang consistently bullies his eighth grade science teacher, Mrs. P with mean and annoying pranks; but some of his classmates have had enough. They give Jang a dose of his own medicine with a prank of their own. Unexpectedly, Jang becomes a hero after he saves Mrs. P's life, extinguishing a fire in her hair from a chemistry experiment gone wrong. While recovering from her accident, Mrs. P experiences a stroke of good fortune in her life because of an ancient Korean traditional belief that says a person will have good luck if he or she dreams or sees someone with their hair on fire.
About the Author
Ever since his mother signed him up for piano lessons at age five, Thornton Cline has been writing non-stop. With over 1,000 published songs, 150 recorded songs, 32 traditionally published adult, children's and YA books published, Thornton Cline has been nominated multiple times for Grammy and Dove Awards. In 2017, Cline won a first-place Maxy Literary Award for "Best Children's Young Adult Book". Thornton Cline's books have appeared at the top of the Amazon bestselling charts. Cline has been honored with "Songwriter of the Year" twice-in-a row and has received a platinum award for certified sales of over one million units in Europe.
Cline continues to mentor, speak, teach, and inspire aspiring authors and songwriters around the world. He resides in Hendersonville, Tennessee with his wife, Audrey and their cat, Kiki.. You can follow all the latest updates on his books and songs at his website, ThorntonCline.com; Thornton Douglas Cline on Facebook, @ClineThornton on Twitter, and @ThorntonCline on Instragram. Mrs P: Your Hair's On Fire is Thornton Cline's debut book with INtense Publishing.