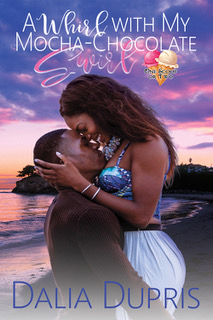 Contemporary Romance
Date Published: September 9, 2020
Publisher: The Wild Rose Press
Rebecca Layton returns to her beachside hometown of Sunnyville, California, determined to explore the possibility of rekindling her past relationship with the love of her life, Raymond Colton. She's devastated to discover that he has moved on and is now engaged.
Raymond Colton harbors resentment towards Rebecca for abandoning him to pursue her dreams of life in the big city. Now she's back and more beautiful than ever. But Raymond's heart has been broken more than once and risking more heartache with Rebecca isn't a gamble he's willing to take.
When Rebecca agrees to use her marketing expertise to help Raymond's father salvage his failing family business--Colton's Ice Creamery--she and Raymond are thrown together, and old flames are ignited. Can they heal the wounds from their past and embrace the possibility of a brighter tomorrow?
TEASER
"Raymond has returned and is now standing silhouetted in the door like some Egyptian pharaoh, his perfect physique clearly outlined before he steps into the office with a pizza box.
"Woman, don't you ever take a break?"
"Not always." I stand and massage the ache I feel in my lower back from sitting too long.
"My back and shoulders let me know when it's time to stop."
"Here, let me help with that." Clearing the desk, he sets the box down. Turning me around, he massages my tense shoulders. "I don't want you falling apart when we're just getting started. I've got to take care of the talent."
"Thanks, that really hits the spot." I should stop him, but I stay silent as his strong hands remove the tension from my shoulders. I've missed his touch, but as good as it feels, I force myself to turn around and break the contact. This is an even bigger mistake because now we are standing close enough to kiss."
About the Author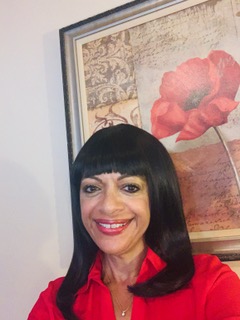 After years of not pursuing my writing dreams, I decided it was time to stop sitting on the sidelines of my publishing aspirations. In 2019, I contracted with The Wild Rose Press for a three book series, California Hearts. The release date for my debut novel, Orange Blossoms-Love Blooms, is October 19, 2020. My novella, A Whirl With My Mocha Chocolate Swirl is part of The Wild Rose Press' s One Scoop or Two series and will be released in September 9, 2020.
I write contemporary romance and women's fiction with emotion-driven characters and unexpected plot twists and turns. The character's journeys are layered with heart and soul and reflect the diversity of the world around me. My stories center around love, familoes, friendships, following your passion, second chances and overcoming obstacles.
When I'm not busy plotting my next novel, you will find me bike riding along one of Southern, California's scenic beaches with my husband or discussing love, life and the mysteries of the universe with my daughter.
Contact Links
Twitter: @dalia_dupris
Pinterest: Dalia Dupris